A joke during a live stream has landed Harry Hesketh a ban from the next FIFA 21 Global Series regional qualifier, a move that has prompted Harry to call a time on his competitive career.
The ban is in relation to a joke that Harry made during a 12th December stream when facing off against Danish wonderkid Anders Vejrgang who has made headlines this season after going on a record-breaking win streak in FIFA Ultimate Team.
In a jovial Christmas theme stream, Harry, who had had a few drinks, came up against Vejrgang in Ultimate Team. Harry, who wasn't taking the game very seriously and who had spent much of the stream explaining how Vejrgang was the best player in FIFA, would go on to lose 13-0 before the game ended due to inactivity on Harry's part because he was singing and dancing with an Everton flag tied around his neck.
At some point during the festivities, Harry made a joke about how at 14 years old Vejrgang's quick fingers may have got him to the top of the FIFA world, but on the other hand at 14 Harry's, not quick, but long fingers helped him be a hit with the ladies, including possibly Vejrgang's mother.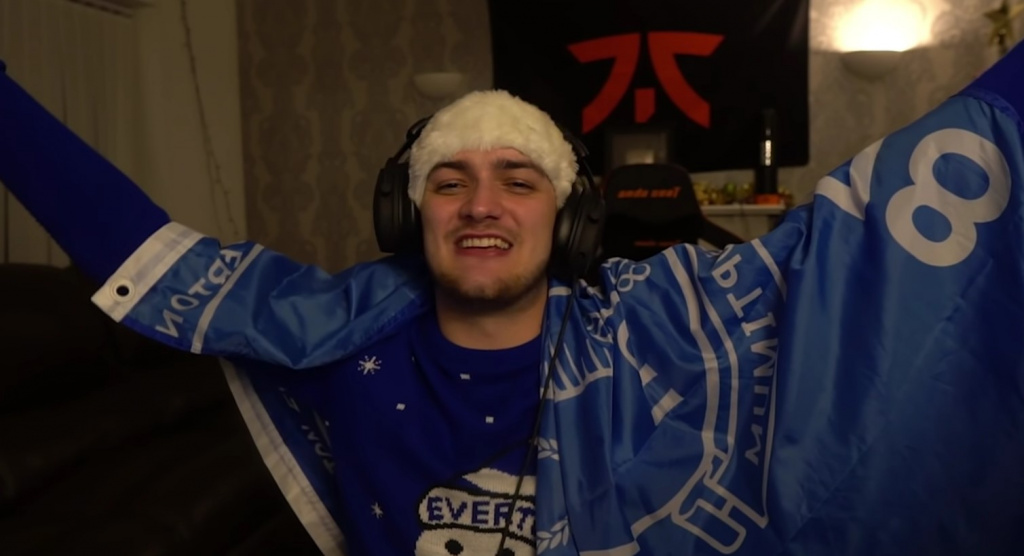 (Picture: Harry Hesketh)
Harry agreed that the joke was distasteful and made apology back in December, evening reaching out to Vejrgang's management who assured him no offence was taken. Harry also repeatedly, on the night and in subsequent videos, asked his viewers not to send hate towards Vejrgang via his Twitch stream or otherwise.
EA Sports took a dim view of such a wit and have subsequently banned him from the next Europe Regional Qualifier scheduled for the 6-7th February. A small ban but one that made Harry felt targeted by the esports team at FIFA and ultimately led to him announcing his retirement from competitive play.
"If this is the precedent your setting, for pro players, in the next 24 hours I could go out and get every single person who has ever competed on the world stage banned" explained Harry. "You see people attacking each other every day on the (Twitter) timeline, that's a million times worse!"
"Pretty much everyone would take this ban on the chin[...] but it's just not in me to do that," said Harry explaining that a life of "walking on a tightrope" in regards to what content he can make without potentially getting banned isn't something he is interested in doing.
Harry's retirement from competitive FIFA also means his time with Fnatic, who he had represented for the last five months and who he still had over two years left on his contract, was at an end.
This was confirmed by Fnatic the day after he announced his retirement.
Official statement — @HarryHesketh

Fnatic and Harry have mutually agreed to part ways after his retirement from FIFA esports, allowing him to focus on his own career as a solo content creator.

— FNATIC (@FNATIC) January 23, 2021
Harry Hesketh is a popular figure in the world of FIFA having been competing at events since FIFA 17, he spent most of his competitive career representing Hashtag United, the football team owned and operated by Spencer Owen aka Spencer FC.