Like all great Italian strikers Ciro Immobile seems to get better with age, now 30, the Lazio hitman has been a consistent goalscoring threat for Simone Inzaghi's side with his 109 league goals in 150 appearances testament to that.
It's his 4 goals in three Champions League matches that have really caught the eye this season, 2 against Zenit, 1 against his old club Borussia Dortmund, and the latest against Club Brugge.
Because of these numbers, EA Sports have honoured the striker with a Team of the Tournament card and this is likely to be a popular one for anyone who runs a Serie A or Italian based focussed team.
If you are keen to get your hands on this card then keep on reading, as we review Immobile TOTT's stats, provide some cheap solutions, and detail all the rewards.
Note: All prices are courtesy of the database at FUTBIN and are subject to change.
FIFA 21 Ciro Immobile TOTT stats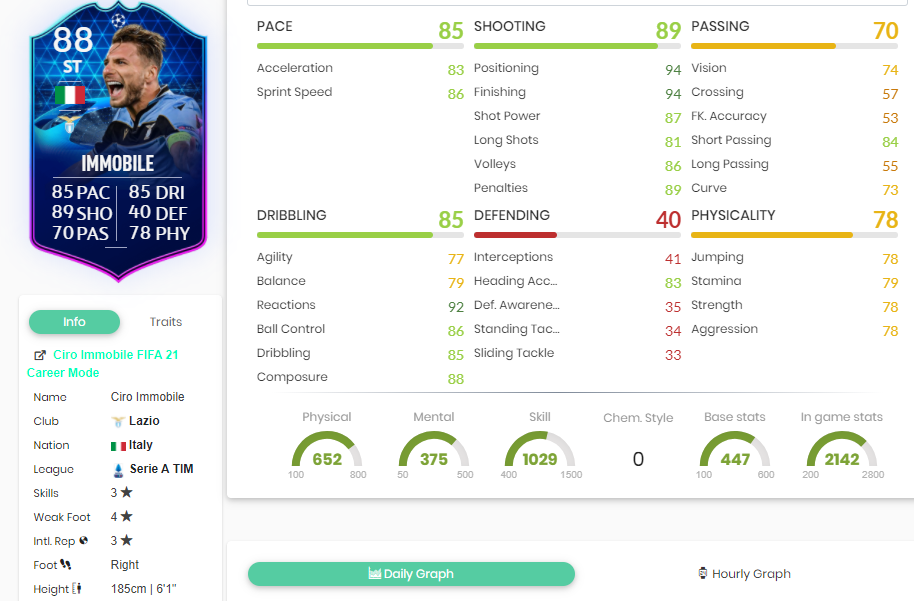 (Picture: FUTBIN)
Now if you always wanted Ciro Immobile in your team, or you already have him, then there is every reason to try and get this 88 rated version. It's not a massive improvement on his base 87 rated card but the increases are in all the right places, bolstering an already impressive player.
The biggest increase is his Shorting Passing which is increased by +4 making it 84. His Dribbling is also improved across the board with +2 on all stats meaning his Reactions are now up at 92.
His already deadly finisher is even sharper with +1 on all Shooting stats and +1 on his Pace.
Ciro Immobile TOTT cheap solutions and rewards
There are two SBCs to complete to earn Immobile's TOTT card, one based on Lazio, and the other Serie A.
Lazio SBC requirements and solution
# of players from Lazio: Min 1
IF Players: Min 1
Squad Rating: Min 83
Team Chemistry: Min 75
# of players in the Squad: 11
Reward: 1 Jumbo Gold Pack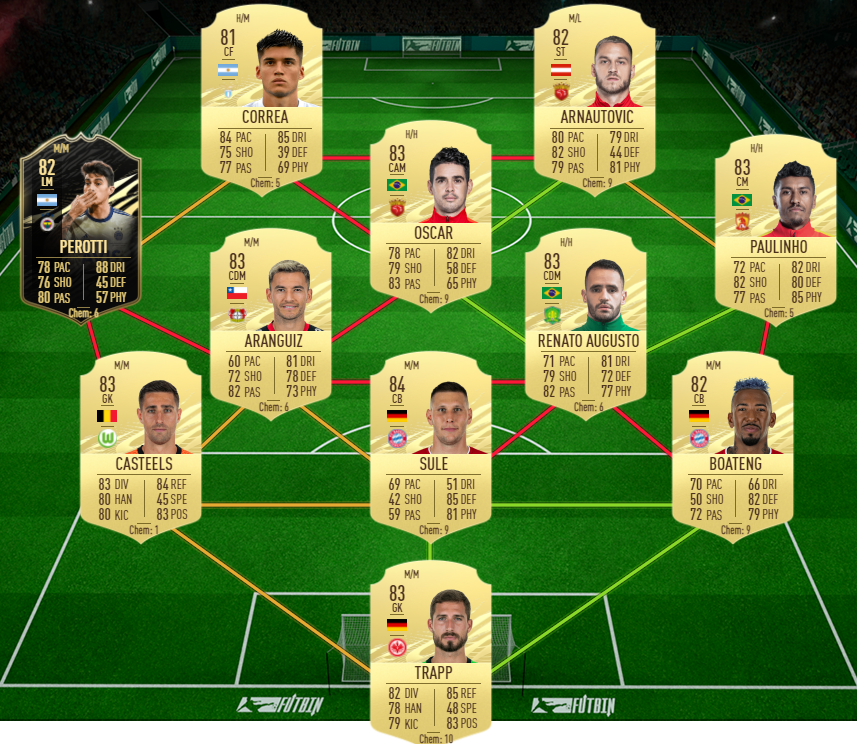 (Picture: FUTBIN)
This squad will cost between 31,500 (PS4) and 34,850 (PC) coins depending on the platform.
Serie A TIM requirements
# of players from Serie A TIM: Min 1
Squad Rating: Min 84
Team Chemistry: Min 70
# of players in the Squad: 11
Reward: 1 Small Rare Mixed Pack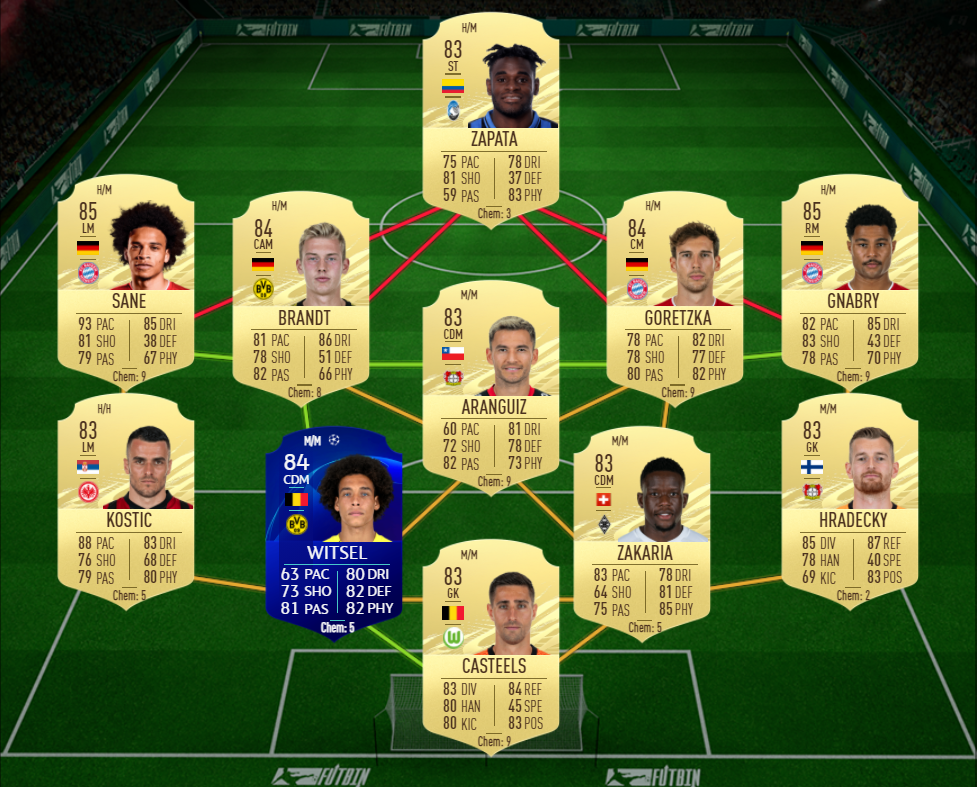 (Picture: FUTBIN)
This squad will cost between 32,700 (PS4) and 34,700 (Xbox One) coins depending on the platform.
Is the Ciro Immobile TOTTS worth it?
As it always is with FIFA Ultimate Team and SBCs - it depends. If you run a Serie A or Lazio/Italian heavy side then he definitely is. He is without a doubt one of the best marksmen in the game. Fast, deadly accurate, and great in the air too, he is just a through and through goalscorer.
He is also surprisingly cheap to get coming in at around 80,000 coins - in the current market a bargain.
This SBC is available for players to complete until the 14th December, giving you about a week to do it.