Leon Bailey's reputation in world football is growing by the game as he continues to impress for a Leverkusen side who have yet to lose this season.
Just off the back of a double against Hoffenheim, which is very likely to get him in Team of the Week 12, he has also been honoured with a Freeze squad building challenge, the replacement for the popular FUTmas special cards.
Players have just two days to complete this SBC so we will cut the preamble. Here is a breakdown of Bailey's Freeze stats, the cheapest solution we could find, and an analysis to see if he is worth the hassle.
NOTE: All prices are courtesy of FUTBIN and are subject to change.
Leon Bailey Freeze in-game stats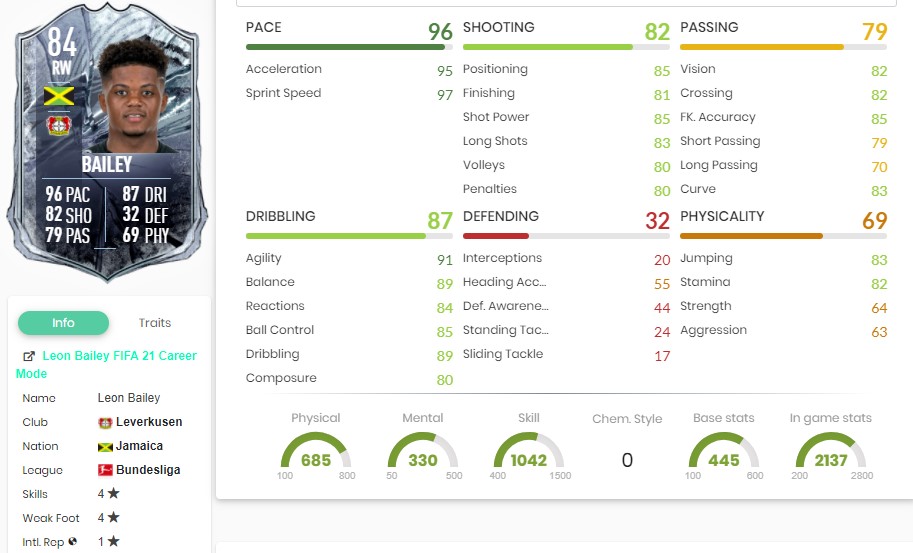 (Picture: FUTBIN)
Bailey isn't receiving the biggest upgrade from his base card, up four points for an 84 rating.
But the devil is in the detail and Bailey's Freeze card should prove to be a much more effective player. The +2 on his Pace stats may look small but when they started at 93 and 95 your looking at him being in the top 20 players in the game for Pace, 15th if you want to be exact.
His technical attributes are where the biggest gains are. His Shooting is much improved with each stat going up by at least 6 and at the most 9. Now boasting an impressive 85 Positioning, 83 Long Shots, and 81 Finishing.
His Dribbling has been taken up a level, now with 91 Agility, 89 Dribbling and 89 Balance.
Passing has also saw gains with his Crossing receiving a +9 boost from 73 to 82.
Leon Bailey Freeze SBC - cheap solutions
We have put together a squad that meets Leon Bailey's Freeze SBC requirements and completed as cheaply as possible. Depending on your platform it will cost anywhere between 88,400 (PS4) and 100,700 (PC) coins.
Requirements:
# of players from Bundesliga: Min 1
Squad Rating: Min 85
Team Chemistry: Min 70
# of players in the Squad: 11
Squad: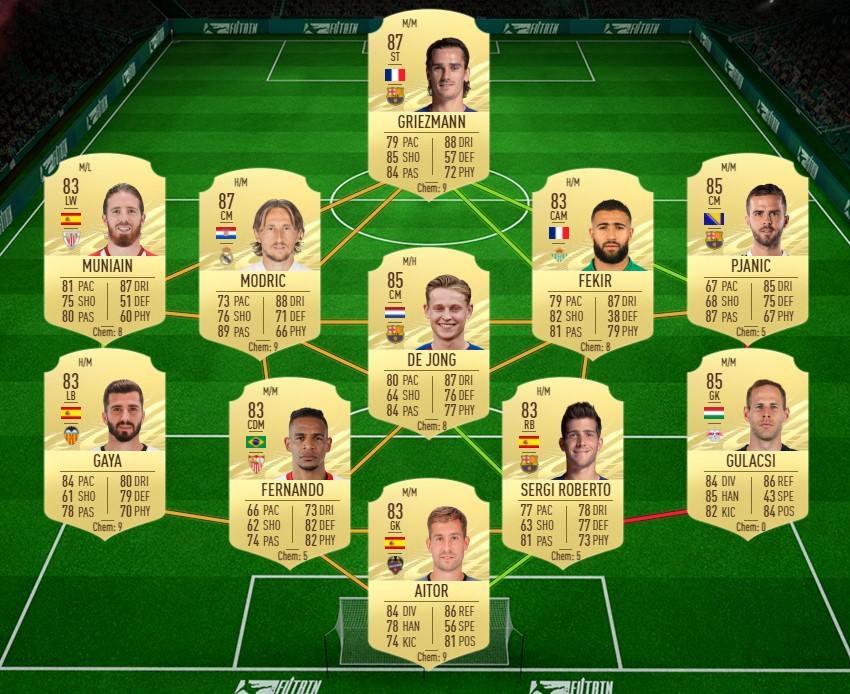 (Picture: FUTBIN)
Is he worth it?
If you have the money, why not? You won't find many quicker right-wingers and his improved technical stats mean he will score you a tonne more goals while also having the ability to lay them on for his teammates.
At around 90k coins he is not exactly a bargain but he is a good investment.
Remember, there are just two days to complete this SBC so don't think on it too much or you might miss the opportunity to get him at all.