The Team of the Year is something players long to belong. With so few spots, a lot are understandably set to miss out on the privilege, however, EA Sports still wants to reward the efforts of those upstanding players throughout the season.
One of the players that was granted a special TOTY Honorable Mention spot was midfielder Marcel Sabitzer. The 26-year-old was outstanding for RB Leipzig, helping the German squad reach the UEFA Champions League semifinals during the 2019-20 season.
If you want to know how to add this amazing card to your collection, check out all the requirements, cheap solutions, and stats down below.
As always, huge thanks to FUTBIN for their amazing squad building tools.
Marcel Sabitzer TOTY - stats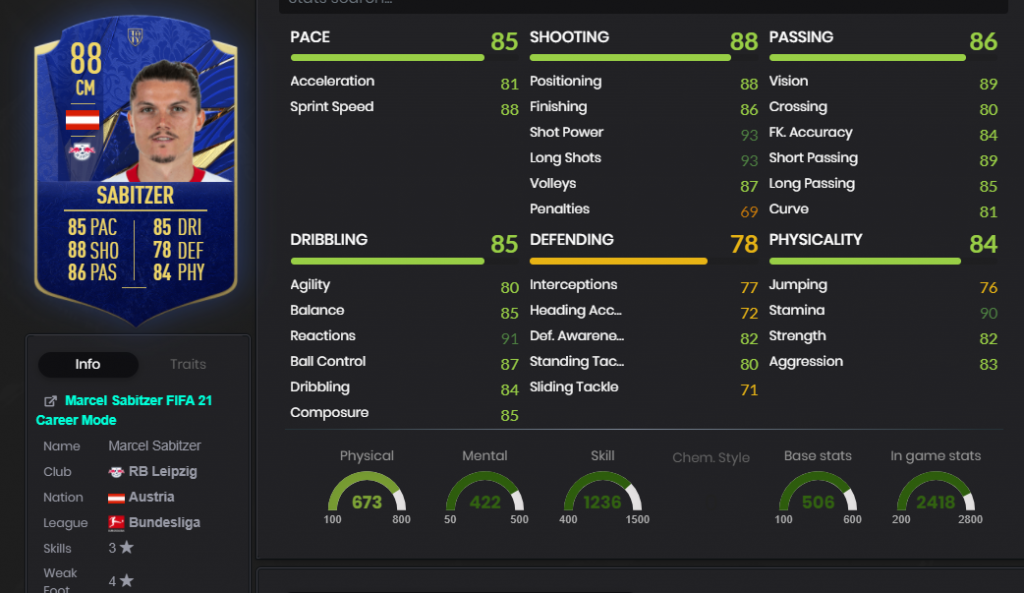 (Image: FUTBIN)
As a CM, Sabitzer has all the necessary stats to be a starter in any FUT squad. Ball Control (87), Short Passing (89), and Long Passing (85) are a good starting point.
The Austrian is a more offensive-oriented midfielder, with great Finishing (86), Shot Poer (93), and Long Shots (93), compared to his lackluster defensive proficiency: Interceptions (77), Standing Tackler (80), and Sliding Tackler (71).
Marcel Sabitzer TOTY Honorable Mention SBC - cheap solutions
For this challenge, you'll need to complete a total of three unique stats with specific requirements.
RB Leipzig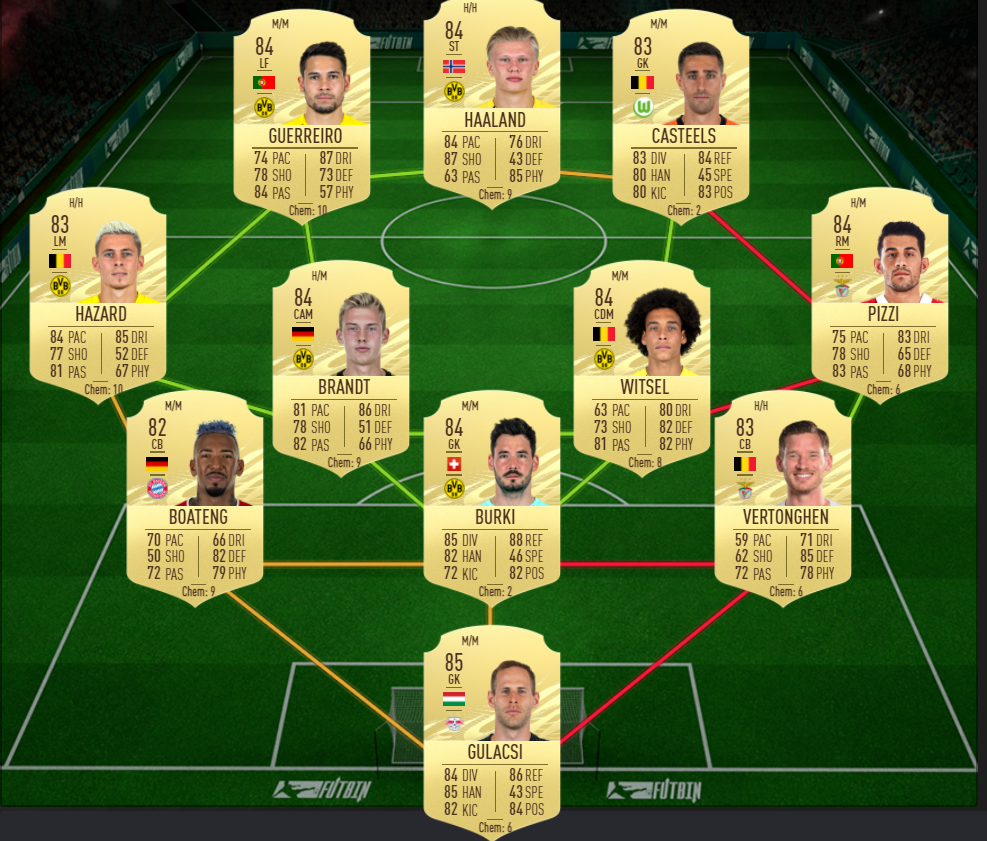 (Image: FUTBIN)
Number of players from RB Leipzig: Min 1
Squad Rating: Min 84
Team Chemistry: Min 75
Number of players in the Squad: 11
Cost: 60,000-72,000 Coins
Reward: 1 Prime Mixed Players pack
Top Form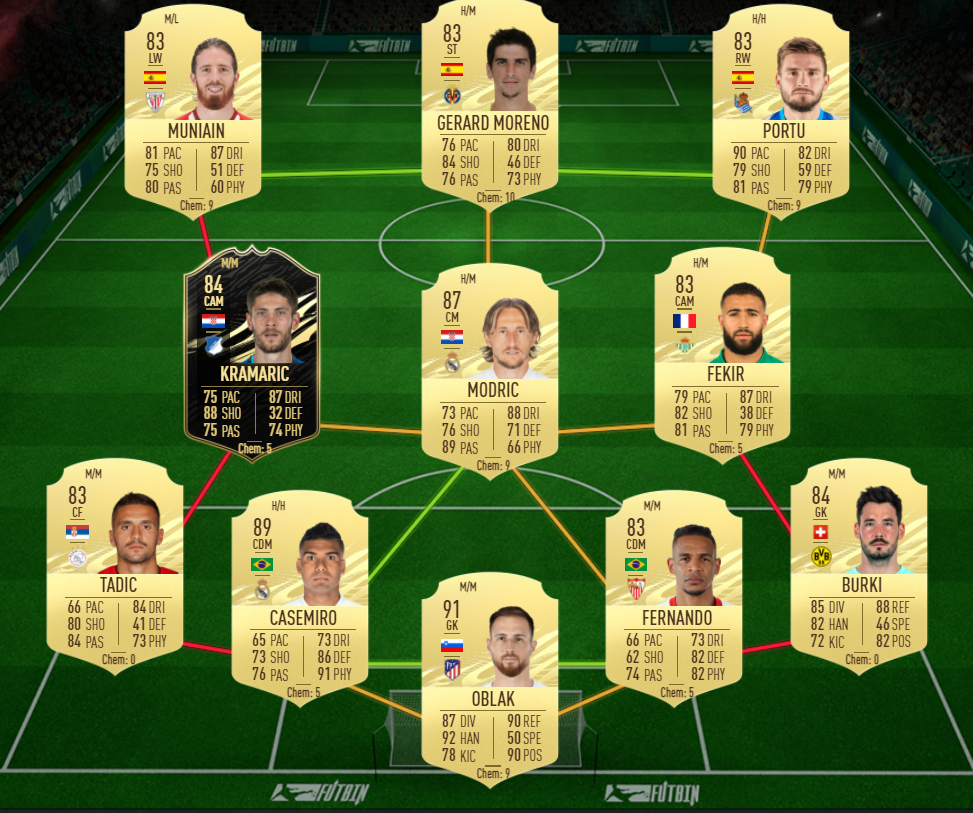 (Image: FUTBIN)
IF Players: Min 1
Squad Rating: Min 86
Team Chemistry: Min 65
Number of players in the Squad: 11
Cost: 205,000-2340,000 Coins
Reward: 1 Premium Gold Players Pack
Bundesliga SBC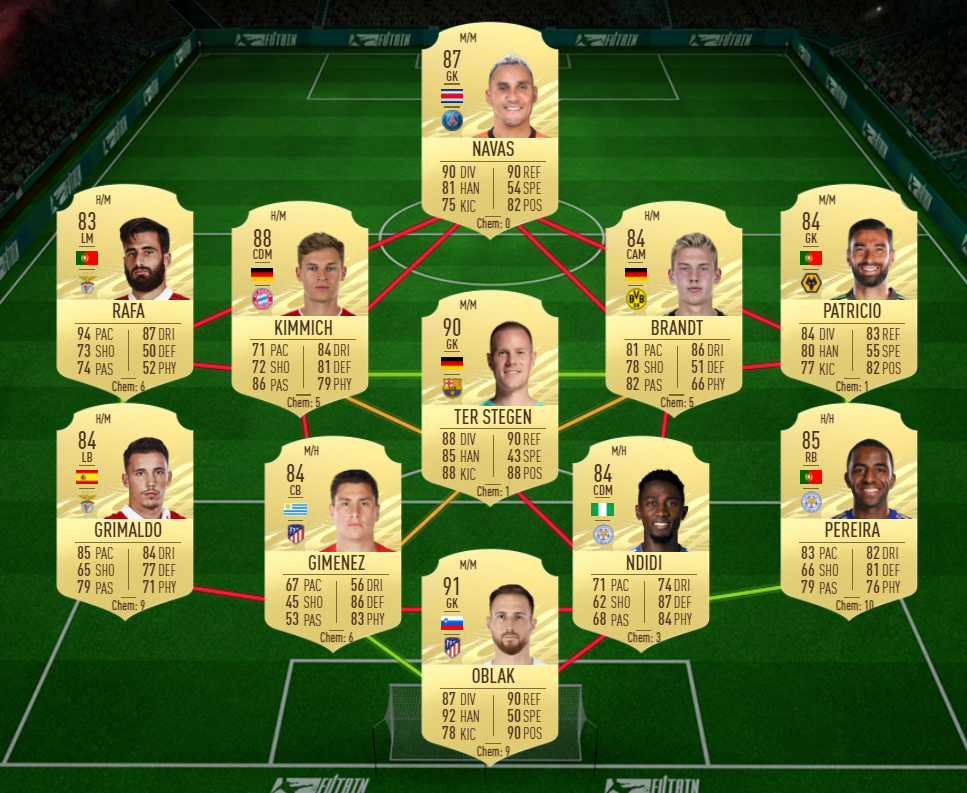 (Image: FUTBIN)
Number of players from Bundesliga: Min 1
Squad Rating: Min 87
Team Chemistry: Min 55
Number of players in the Squad: 11
Cost: 271,000-321,000 Coins
Reward: 1 Rare Electrum Players pack