Borussia Mönchengladbach may not be having the best season domestically, currently in 8th sandwiched between Union Berlin above them and SC Freiburg below.
Though in the UEFA Champions League, which they qualified for last year, the team has fared better with draws against Real Madrid and Inter, coupled with putting 10 past Shakhtar Donetsk across their two games against the Ukrainian side has set them up with a last 16 tie against Man City.
Key to their success has been right-winger Patrick Herrmann, and if Gladbach wants to get past the English side they'll be counting on his industry and stamina to help stifle City's attacks while making the best of their own efforts to score a goal.
A lot will rest on his shoulders and in recognition of that EA Sports have awarded him a ShowDown card with the winger going up against Man City's left-back, Oleksandr Zinchenko. FUT players can get their hands on these cards by completing a series of Squad Building Challenges (SBC).
Here is how you can get Hermann.
Note: All prices are courtesy of FUTBIN and are subject to change.
Patrick Herrmann ShowDown SBC
There are two SBCs to complete with it costing approx. 145k (Xbox) to 170k (PC) depending on the platform.
Bundesliga SBC
# of players from Bundesliga: Min 1
IF Players: Min 1
Squad Rating: Min 83
Team Chemistry: Min 75
# of players in the Squad: 11
Reward: 1 Small Prime Gold Pack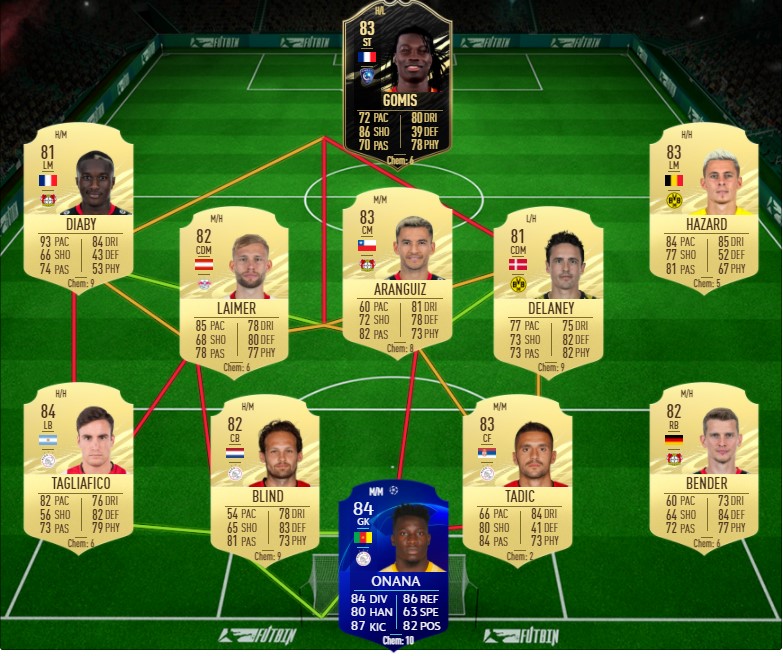 (Picture: FUTBIN)
This squad will cost been 57k (Xbox) and 64k (PC) to cost.
National Duty SBC
# of players from Germany: Min 1
Squad Rating: Min 84
Team Chemistry: Min 70
# of players in the Squad: 11
Reward: 1 Prime Mixed Pack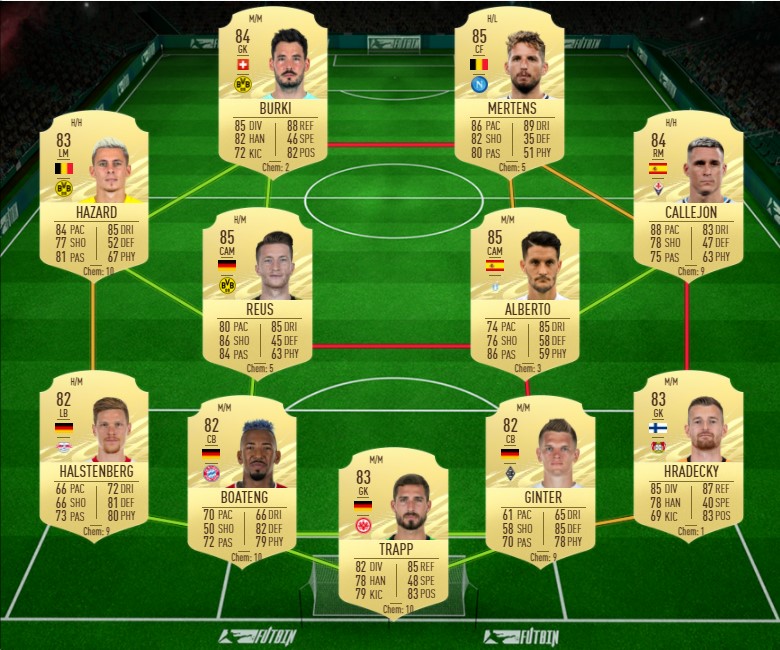 (Picture: FUTBIN)
This squad will cost been 88k (Xbox) and 106k (PC) to cost.
Patrick Herrmann ShowDown - Stats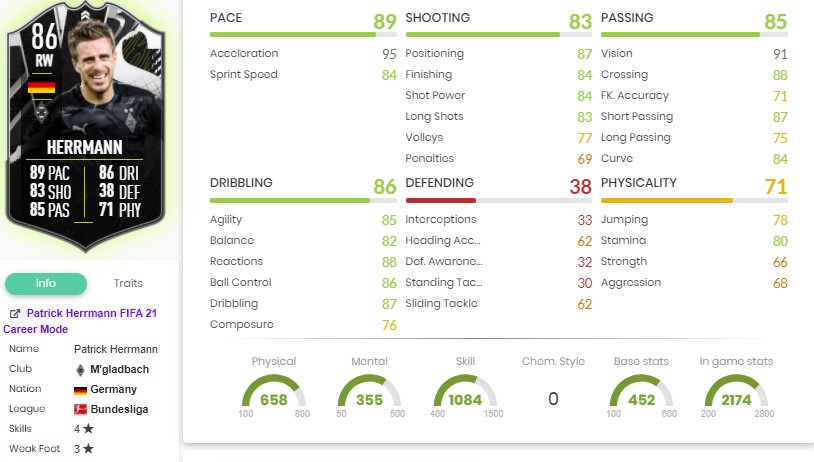 (Picture: FUTBIN)
From his 78 base to his 86-rated ShowDown card Herrmann has done well out of this upgrade.
His Pace is one of the biggest beneficiaries, now 89, with 95 Acceleration and 84 Sprint Speed.
His Passing is also much improved (+10) with the winger now boasting 91 Vision, 88 Crossing and 87 Short Passing.
His Dribbling and Shooting is also top-tier, 88 Reactions, 87 Dribbling, and 87 Positioning just some of the highlights.
There is no doubt this version of Herrmann is a top-tier attacking talent and if you run a Bundesliga, or can make the chemistry connections on his German, you can easily make a case for completing these SBCs and picking up Herrmann.
If you do want to get him into your side don't wait, FIFA 21 players have until just Wednesday, 24th February - the night of Gladbach's first leg match against Man City - to complete the SBCs.