With the Euros going strong, EA Sports is using its
Festival of FUTball
celebration to give standout players unique
FIFA 21
cards for players to chase via squad building challenges.
This time around, it's turn for the Czech Republic forward Patrik Schick to be featured, after an incredible individual performance for his country during the Euros, leading them to the Quarter Finals of the tournament with four goals.
Schick helped the Czech Republic stun the Netherlands in the Round of 16 with a key goal, and scored the longest goal recorded at the Euros since 1980.
Let's take a look at everything you need to know about this unique SBC.
Patrik Schick FOF - Stats
Schick is an all-arounder, as he's not only a fast-paced (94 Acceleration and 93 Sprint Speed) technical striker (93 Dribbling, 94 Ball Control, 97 Finishing, 99 Curve), he's also a menace going for air balls, with 99 Heading Accuracy, and being 186cm.
On top of this, having 90 in Stamina will make sure Schick can be a force to be reckoned with throughout an entire match.
Patrik Schick FOF SBC - How to complete
To complete this squad-building challenge, you'll need to exchange a total of two rosters with unique requirements.
Bayer 04 Leverkusen SBC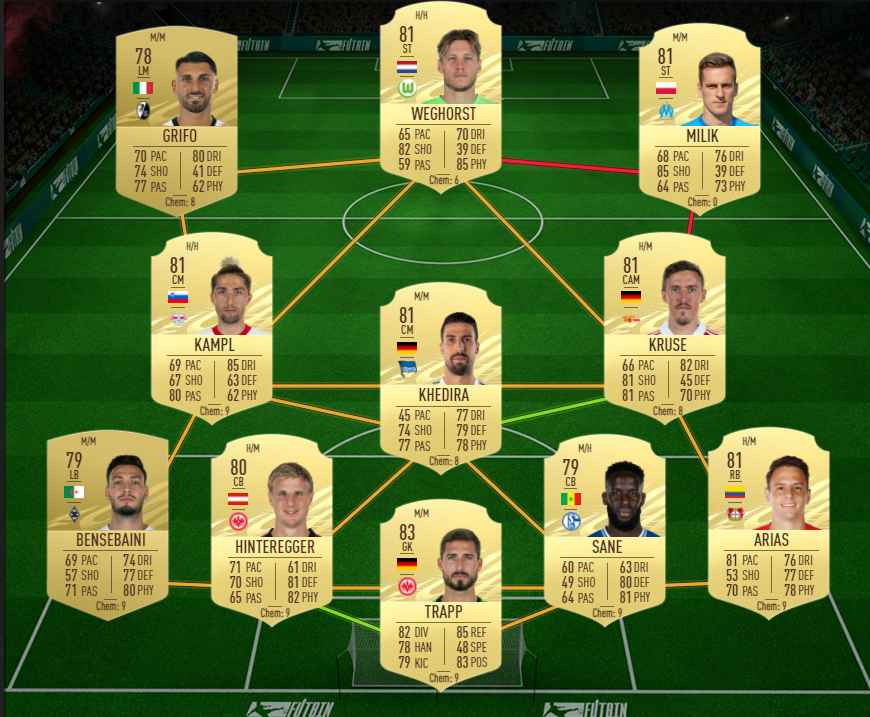 # of players from Leverkusen: Min 1
Squad Rating: Min 81
Team Chemistry: Min 80
# of players in the Squad: 11
Cost: 23,000-26,000 Coins
Reward: 1 Jumbo Gold Pack
Bundesliga SBC
# of players from Bundesliga: Min 1
Squad Rating: Min 85
Team Chemistry: Min 50
# of players in the Squad: 11
Cost: 121,000-150,000 Coins
Reward: 1 Prime Electrum Players pack