11/18/2020 - 18:02
Mane, Vidal, Kanté, Mahrez all get IF cards in TOTW 8.
11/18/2020 - 13:56
No leaks this week even at this late stage though Vidal, Mane and Wijnaldum seem to be certainies.
FIFA 21 Team of the Week 8 revealed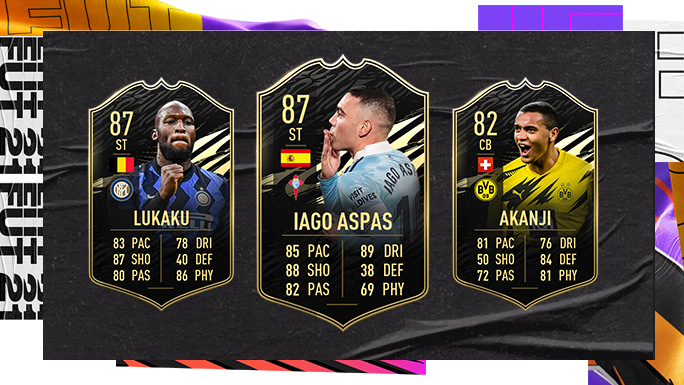 (Picture: EA Sports)
The big pickups this week are undoubtedly Mané and Kanté both had great performances this weekend Mané helping Senegal reach the 2021 AFCON Cup and Kanté helping France keep Portugal locked out in a 1-0 win.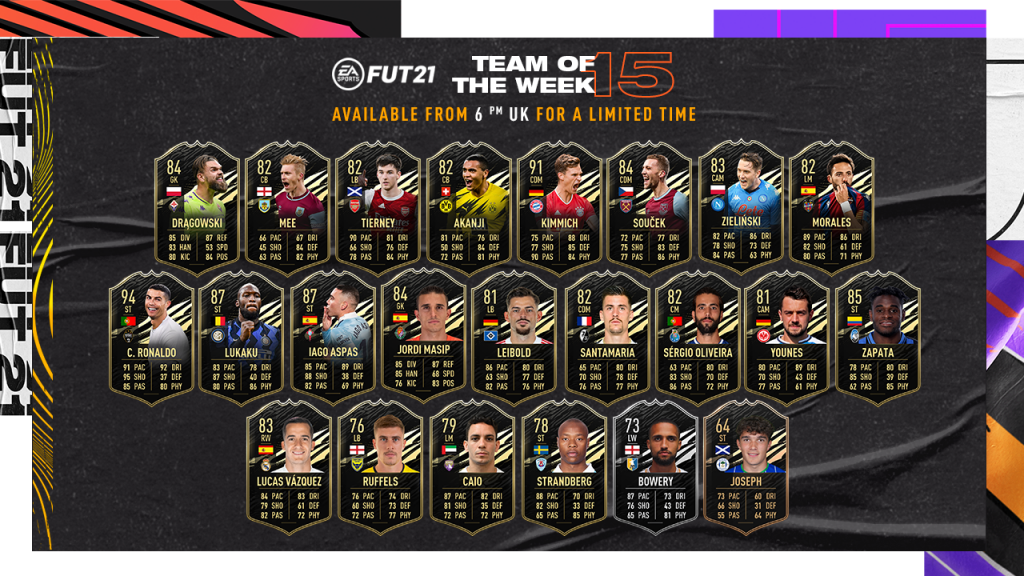 (Picture: EA Sports)
It was a weekend of international fixtures as European teams went up against each other in the hunt for a spot in Euro 2020, while games were also played in the Uefa Nations League where Spain thumped Germany 6-0, with Ferran Torres grabbing a hattrick.
So Torres is very likely to be seeing himself getting an IF card, but who else could be in with a shout?
Timo Werner impressed in Germany's first game of the break scoring a brace into Ukraine to help his side win 3-1.
Cristiano Ronaldo also further added to his international tally bagging a goal against Andorra to take him to 102 international goals just 7 behind the man in first place Iran's Ali Daei.
It wasn't just European teams in action as Sadio Mane continued his impressive form with a goal in the 82nd minute for Senegal that secured them a place in the 2021 Africa Cup of Nations.
TOTW Week 8 will replace the current one which features players such as Aston Villa's Ollie Watkins, Barcelona superstar Lionel Messi and Chelsea's Thiago Silva.
FIFA 21 Team of the Week 8 release time
Team of the Week is always announced at 6 pm GMT on the Wednesday following the weekend's fixtures.
That is 10 am PT, 1 pm ET, and 4 am AEST.
The announcement is made via EA Sports' FIFA Twitter and the cards will become available in-game.
We will update this page with the team when it goes live.
FIFA TOTW 8 - Predictions
Here are our predictions for TOTW 8 must be noted that not all games were played when originally announced.
Timo Werner - Chelsea/Germany
The German centre-forward was in scintillating form for his country in their win versus Ukraine, helping Germany come back from an early deficit and secure the win 3-1 with a brace by the Chelsea striker.
Goran Pandev - Genoa/North Macedonia
The 37-year-old veteran made history during the Euro 2020 qualifiers by helping North Macedonia secure a spot in the group stages for his country.
A solitary goal was all that was needed against Georgia, but it's a strike it won't be forgotten for years to come.
Cristiano Ronaldo - Juventus/Portugal
Ronaldo's goal against Andorra put him on 102 international goals, just 7 behind Ali Daei in the all-time list.
Surely a moment that EA Sports would reward with an IF card.
Here's our list of predictions, we'll update it as more matches are played:
Hugo Lloris: Goalkeeper
Claudio Bravo: Goalkeeper
Raphael Varane: Defender
Guillermo Maripán: Defender
Benjamin Pavard: Defender
Leon Goretzka: Midfielder
Youri Tielemans: Midfielder
Leroy Sané: Midfielder
Christian Eriksen: Midfielder
N'Golo Kanté: Midfielder
Arturo Vidal: Midfielder
Orbelin Pineda: Midfielder
Cristiano Ronaldo: Forward
Timo Werner: Forward
Goran Pandev: Forward