EA has been releasing FIFA 21's player ratings in dribs and drabs. In the latest batch, they've compiled a list of the most improved players, and while there are some familiar names, there's a couple of new ones too.
FIFA 21: Most improved players
10. Alphonso Davies (+9)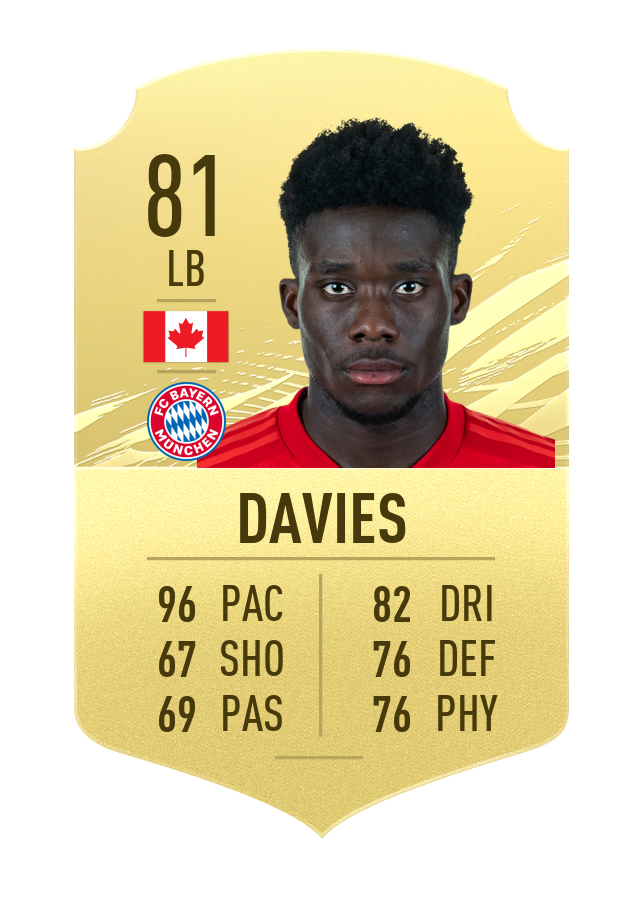 Alphonso Davies is a 19-year-old Canadian left-back who plays for Bayern Munich. Despite his young age, he's shown a lot of improvement in the past season in which he made 35 appearances and scored four goals, all the while helping the German club with the Bundesliga and Champions League. Not bad for 19.
In FIFA 21, his overall has increased by nine points.
9. Bukayo Saka (+10)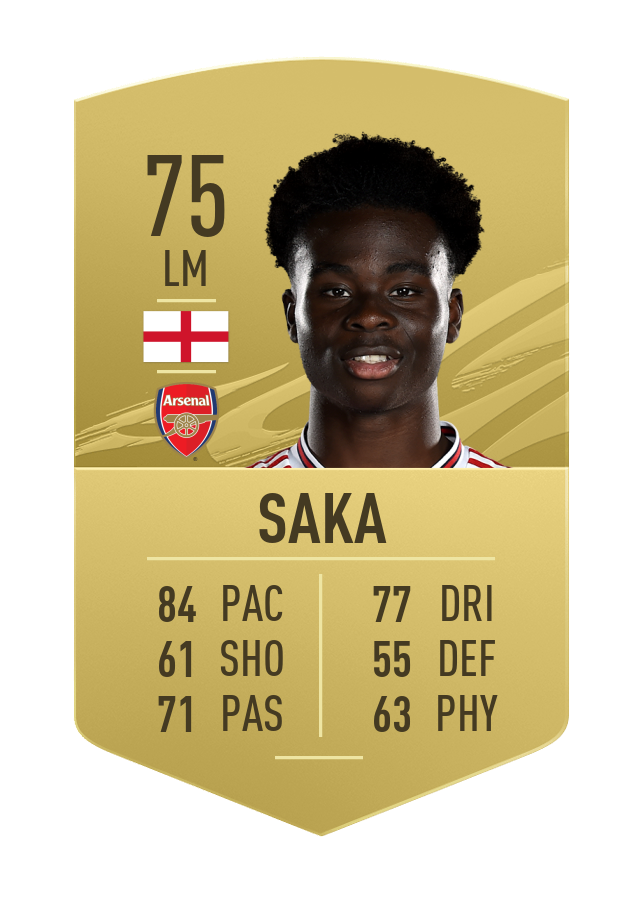 Bukayo Saka is a 19-year old English left-midfielder who plays for Arsenal. He made 26 appearances last season, and although he only scored one goal, he's worked hard to improve and earn his rightful place in the team. In FIFA 21, his overall has increased by ten points.
8. Mason Greenwood (+10)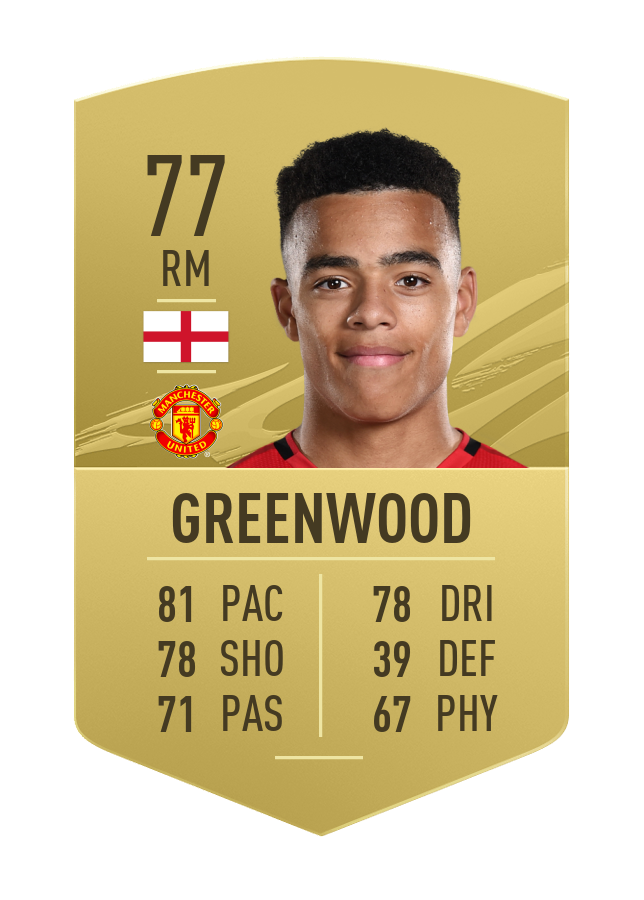 Mason Greenwood has become a household name at Manchester United. He might only be 18-years-old, but the English right-midfielder was very impressive last season after he made 34 appearances and scored ten goals.
It's no surprise then that his overall has increased by ten points in FIFA 21.
7. Pervis Estupiñán (+11)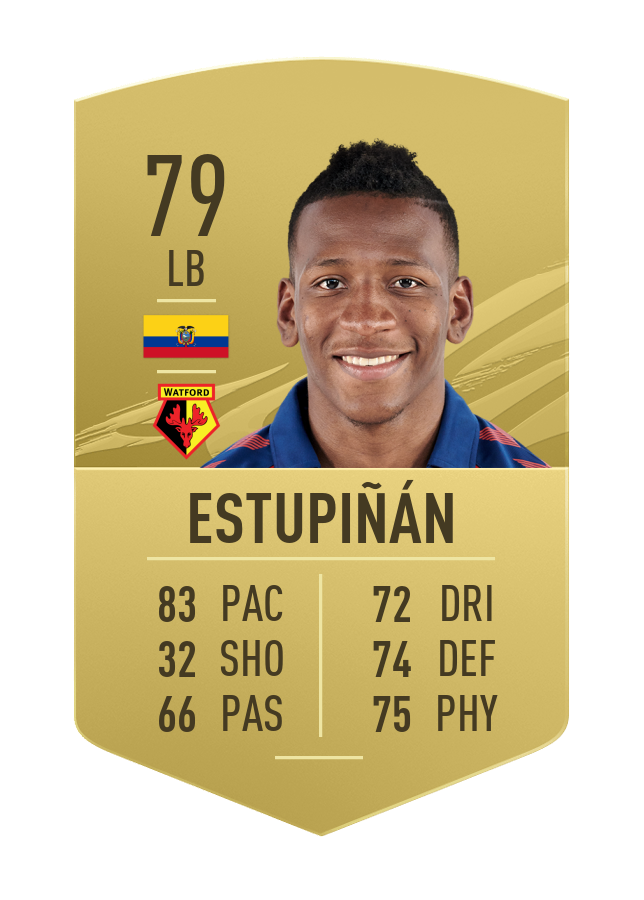 Pervis Estupiñán is a 22-year-old Ecuadorian left-back who plays for Villareal. He's spent the last five seasons on loan making 81 appearances between Almeria, Mallorca, and Osasuna, the latter of which he helped secure promotion.
All in all, his efforts have helped increase his overall rating in FIFA 21 by eleven points.
6. Erling Haaland (+11)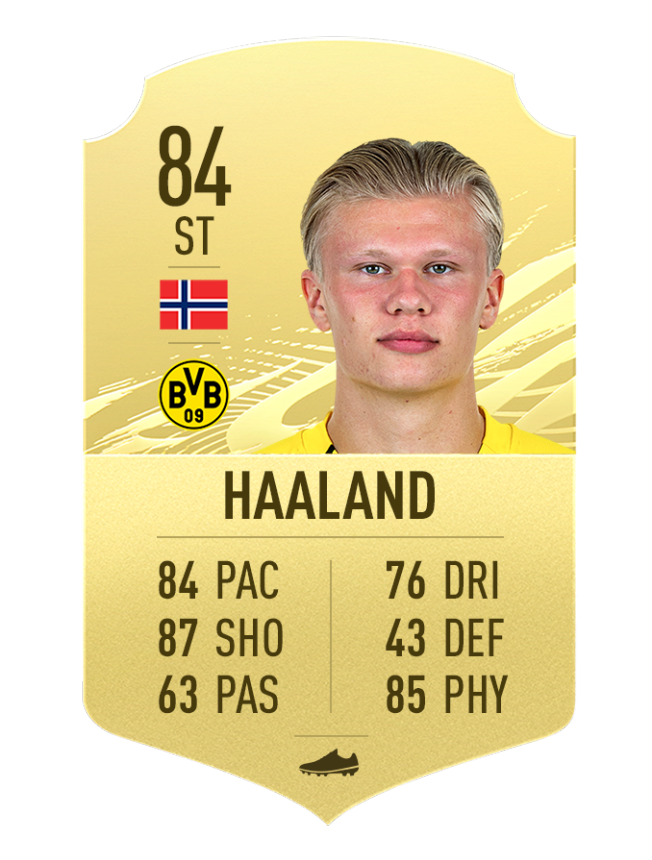 Erling Haaland exploded onto the scene last year. The Norweigan striker has already made 15 league appearances for Borussia Dortmund and scored 13 goals. Known for his explosive acceleration and pace, he also scored a bag for his former clubs Red Bull Salzberg and Molde. The football world has noticed his improvement, and that's why his overall rating in FIFA 21 has skyrocketed by eleven points.
5. Christoph Baumgartner (+12)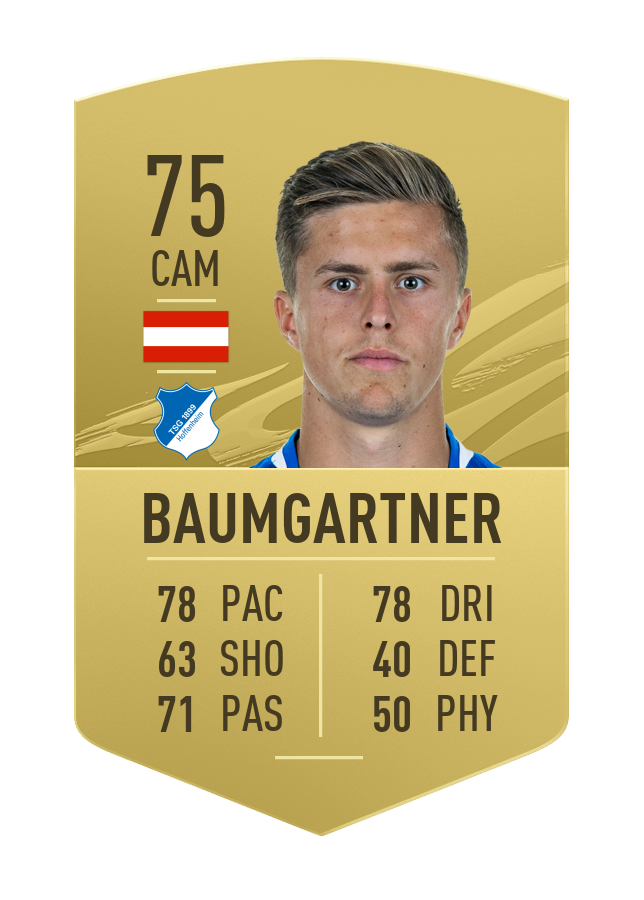 Christoph Baumgartner is a 21-year-old Austrian midfielder who plays for 1899 Hoffenheim. Last season, he made 28 appearances and scored seven goals, which is a pretty good hall for a young midfielder. His impressive season has seen his overall rating in FIFA 21 increase by twelve points.
4. Edmond Tapsoba (+12)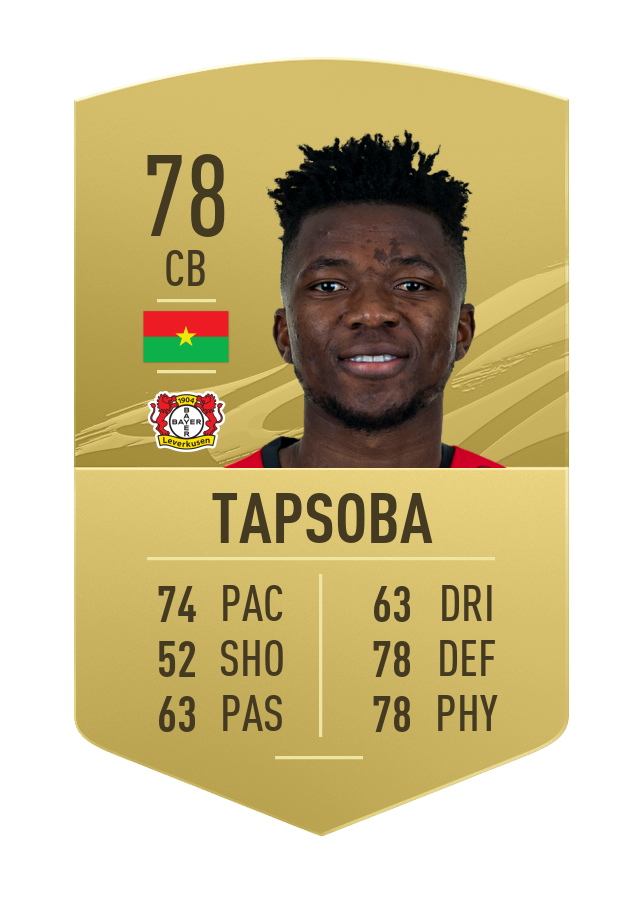 Edmond Tapsoba is a 21-year-old centre-back who hails from a small country called Burkina Faso. But he burst onto the scene in the Bundesliga after making 14 impressive appearances for Bayern Leverkusen in the past season, and it's helped his player rating in FIFA 21 increase by twelve points.
3. Sebastián Córdova (+13)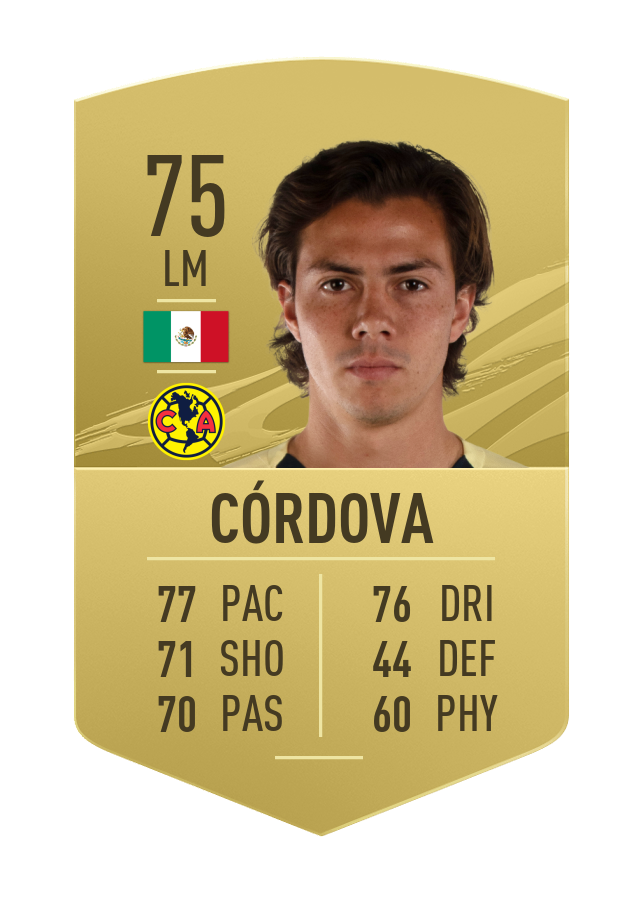 Sebastián Córdova is 23-years-old, which is a little older than the other players mentioned on the list. But despite that, the Mexican midfielder who plays for Liga MX club América has proven himself to be best and most-improved players in the league.
What's more, his performances in the past couple of seasons has given EA no choice but to increase his overall player rating by thirteen points in FIFA 12.
2. Dejan Kulusevski (+13)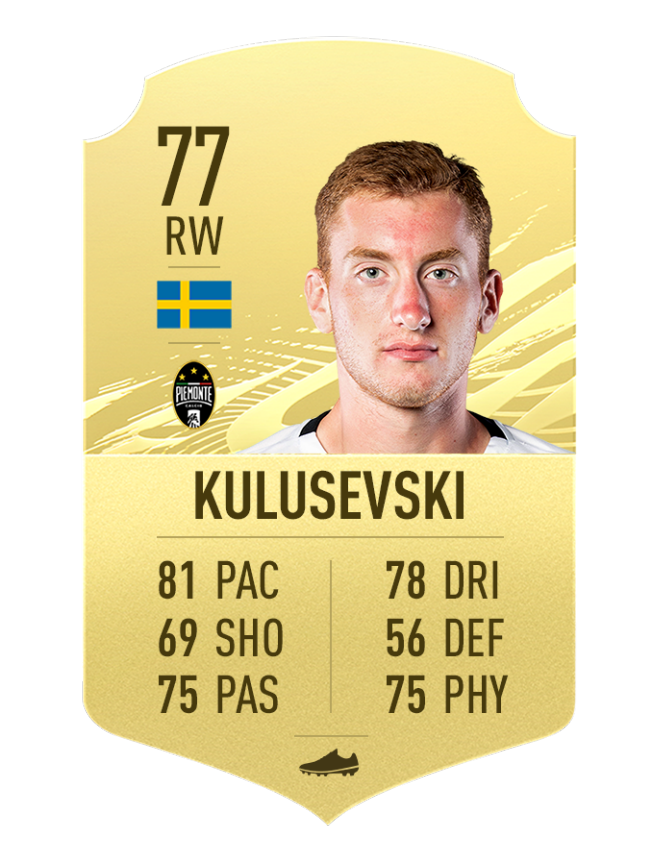 Dejan Kulusevski is a 20-year-old Swedish winger who is owned by Juventus. However, he hasn't made any appearances for them, not yet anyway. Instead, he's been on loan to Parma, where he's proven himself to be a formidable player with 36 appearances and ten goals across two seasons.
EA has noticed, and he's impressed them enough to make them increase his player rating in FIFA 21 by a whopping thirteen points.
1. Marash Kumbulla (+15)
Marash Kumbulla is the most improved player in FIFA 21 after his overall rating has seen a fifteen point increase. The 20-year-old Albanian defender has made 28 appearances for Hellas Verona, and he's been an imposing figure in each of them.

So there you have it, folks. The ten most improved players in FIFA 21 have been named, and their stats are out in the open. If you're interested in seeing some of our other lists, be sure to check out our other articles on the top 10 free-kick takers and Top 10 five star skilled players.