EA Sports has announced the second Team Of The Week in FIFA 21 Ultimate Team. It looks even better than the previous one and includes some of the best players from around the world.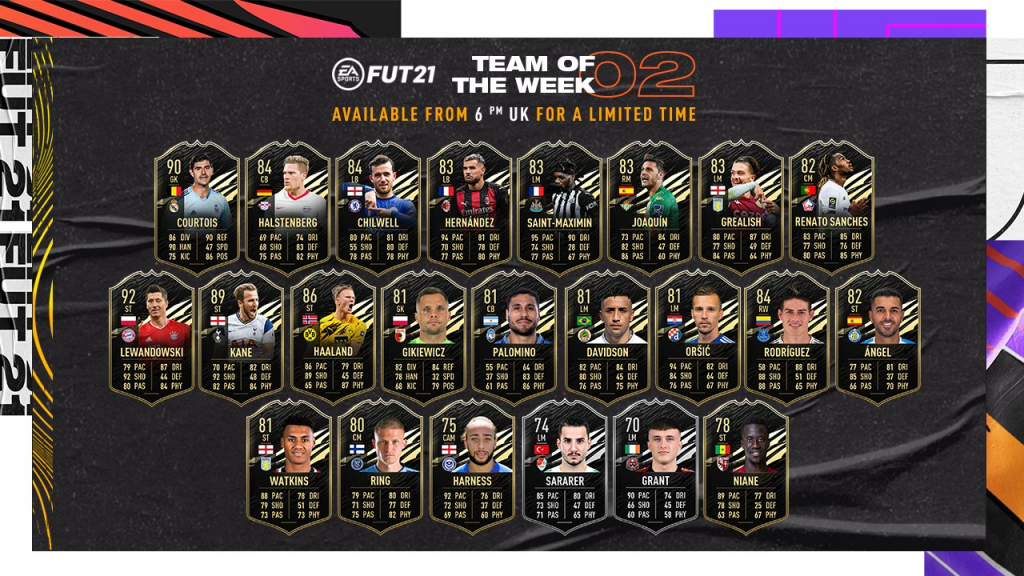 (Picture: EA Sports)
FIFA 21 TOTW 2 - The Full List
Alexander Ring (OVR 80)
Allan Saint-Maximin (OVR 83)
Ángel (OVR 82)
Ben Chilwell (OVR 84)
Davidson da Luz Pereira (OVR 81)
Erling Haaland (OVR 86)
Harry Kane (OVR 89)
Ibrahima Niane (OVR 78)
Jack Grealish (OVR 83)
James Rodriguez (OVR 84)
Joaquin (OVR 83)
José Luis Palomino (OVR 81)
Marcel Halstenberg (OVR 84)
Marcus Harness (OVR 75)
Mislav Oršić (OVR 81)
Ollie Watkins (OVR 81)
Rafał Gikiewicz (OVR 81)
Renato Sanchez (OVR 82)
Robert Lewandowski (OVR 92)
Sercan Sararer (OVR 74)
Theo Hernandez (OVR 83)
Thibaut Courtois (OVR 90)
FIFA 21 TOTW 2 - The Starting XI
Like any other football team, not all the players can make the cut into the starting eleven. But those who did include Thibaut Courtois, Theo Hernandez, Marcel Halstenberg, Ben Chilwell, Joaquin, Renato Sanchez, Jack Grealish, Allan Saint-Maximin, Erling Haaland, Robert Lewandowski, and Harry Kane.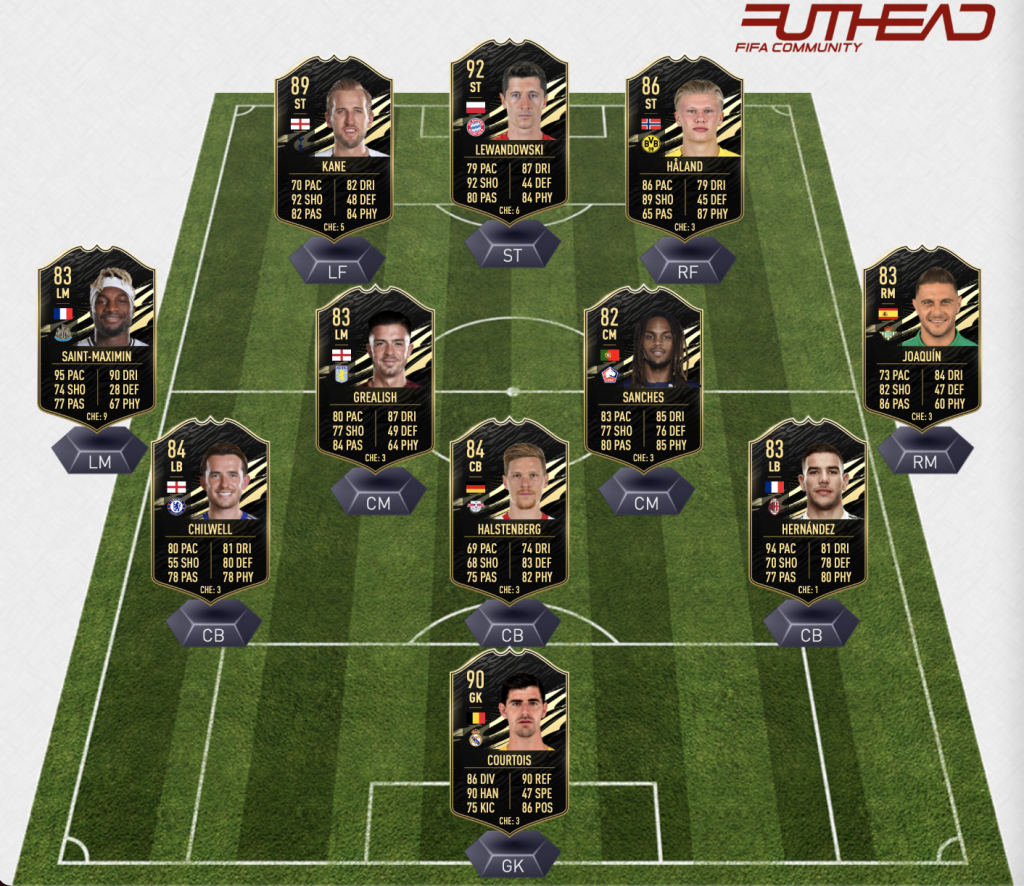 The Starting XI. (Picture: FUTHEAD)
Bench and Reserves
Those who missed out will have to settle for a place on the bench and in reserves. The list includes James Rogriguez, Ángel, Rafal Gikiewicz, Jose Palomino, Davidson, Mislav Orsic, Ollie Watkins, Alexander Ring, Ibrahima Niane, Marcus Harness, Sercan Sararer, and Daniel Grant.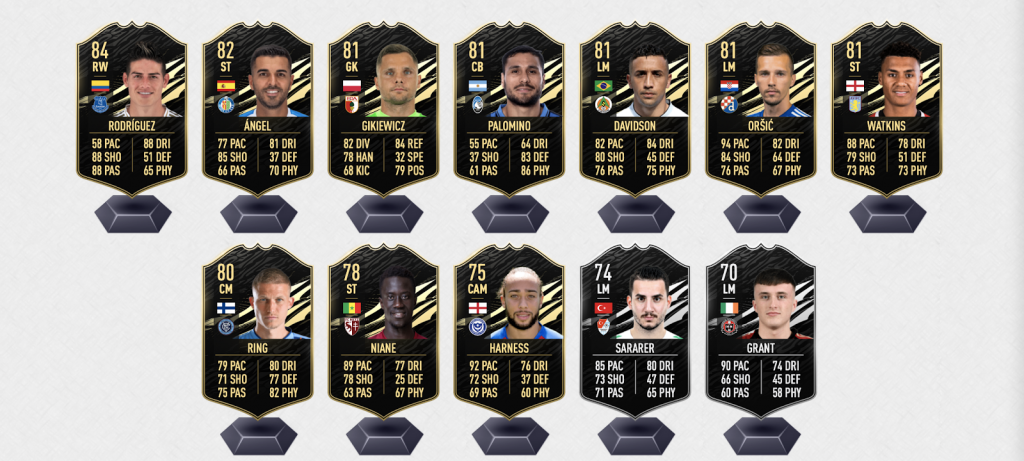 Bench and reserve players. (Picture: FUTHEAD)
All in all, it's an impressive squad both on and off the field. Naturally, the starting eleven is absolute quality. But even those on the bench and in the reserves are good enough to make a dependable starting eleven.
If you haven't cottoned on by now, EA Sports release a new Team Of The Week every Wednesday. It's one of the many things that makes FIFA 21 all the more exciting.
The next one will be announced on Wednesday, 14th October. Stay tuned to see our prediction on who will be in it.
For more FIFA 21 goodness including top FUT teams, SBC guides and more check out our dedicated FIFA Twitter.