The chance to represent your country in sports is a dream for millions, encapsulated by pulling on the team's shirt and carrying the pride of an entire nation.
It's an honour bestowed on just a select few and this week will see a few more given that opportunity, as sixteen FIFA 21 players will face off against each other for the chance to represent England as an eLion, the virtual arm of the English FA's football teams.
The event will feature some of the biggest names in FIFA esports including the current eLion's squad members Donovan "Tekkz" Hunt of Fnatic and Tom Leese of Hashtag United.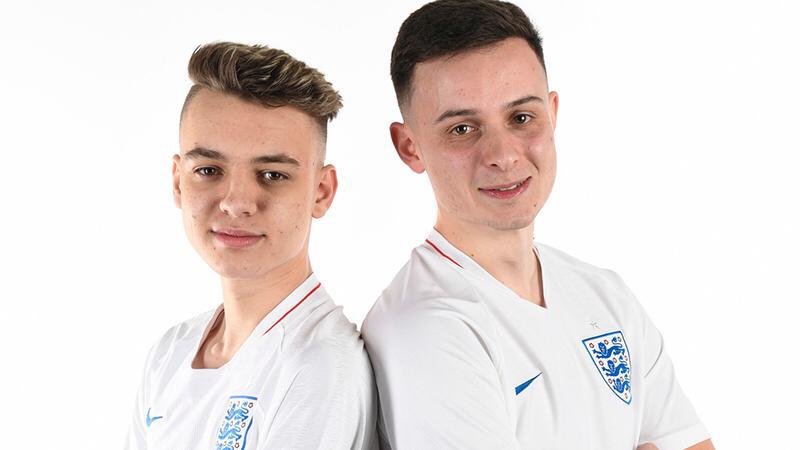 Tekkz and Tom earned their spot as eLion's in 2019 (Picture: The FA)
Now in its second edition, with last year's cancelled due to the pandemic, players have either earned their place in the tournament through qualifiers or been invited back after being unable to compete last year.
The four successful players (two on Xbox, two on PlayStation) will become England's eLions, where they will take on the rest of the world later this year at the 2021 FIFA eNations Cup.
Former England defender Joleon Lescott will be joining host Rachel Stringer and commentators Brandon Smith and Richard Buckley for the two-day event.
On the eve of the tournament, we caught up with Brandon and Richard to discuss the event and FIFA esports as a whole.
You guys have such good chemistry as commentators and are arguably the voice(s) of FIFA esports, was there a moment when you guys realised you had something that could take you far?
Smith: I wouldn't say there has been a moment like that where we have blown our own trumpet so to speak.
We have always just been keen to create a different lifestyle for ourselves with this job. We both met at university. Both studied journalism. Both wanted to go into broadcasting. Richard had radio experience, I had a bit of football commentary experience and we both played FIFA! We were both massive FIFA Ultimate Team fans and when we first did commentate together. It was many moons ago, it was the Virtual Celtic Esport League, we were commentating on it from our university dorms and I remember getting Richard involved and as soon as I went, "tell me about Cristiano Ronaldo", he was reeling off stats left, right and centre about his shooting and his finishing and I was like, "this man really knows his stuff!"
It went from event to event and now three years down the line and we're still working together. It's been a mental journey.
Harry Hesketh announced his retirement from competitive FIFA after his ban but he is turning up here… is it for the memes?
Brandon: No he is there to take it seriously in all honesty. The FIFA eNations Cup and the national side of it are separate FIFA Global Series that Harry said he is not participating in.
He still wants to play for England, that national pride is something he wants to be involved in.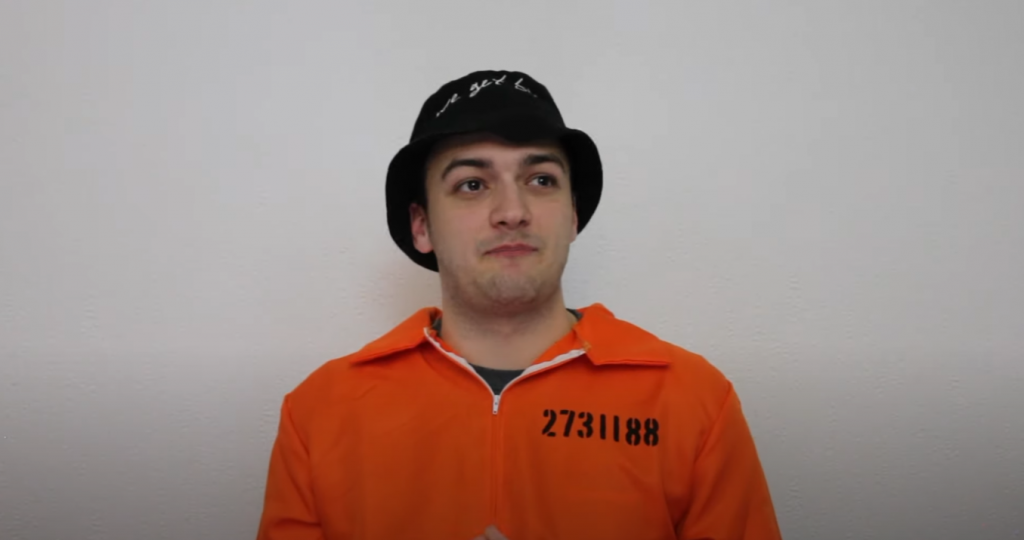 Harry announced his "retirement" from competitive FIFA but still hope to be pulling on an England shirt this year (Picture: Harry Hesketh)
The reason why he is involved is that because the eLions tournament didn't happen last, there was a handful of players that qualified for the tournament but didn't get to play so the FA thought, "We are going to give these guys the credit they deserve. We are going to requalify them for this tournament."
That's why we have Tom (Leese) and Tekkz (Donovan Hunt) - the current eLions - they're back in the draw. We've got players that qualified from last year that are back in, then we found new players. There are so many new names that we found and so much more talent in England.
On that point who should we be looking out for this week?
Richard: We all know the household names; players like Akima "Fully" Bryon, Ethan Higgins, Spencer "Gorilla" Ealing, but a couple of players I would like to point your attention to, in particular, are:
Mitchell "MxHayward" Hayward who plays for Rise Nation - he was representing Sheffield United last year at the ePremier League - a top, top talent and this is really his opportunity to break out. Very similar situation to Hashtag Tom when he won this original event with FUTWIZ back in 2019 - for Tom that was the stepping stone that projected him onto such a successful career.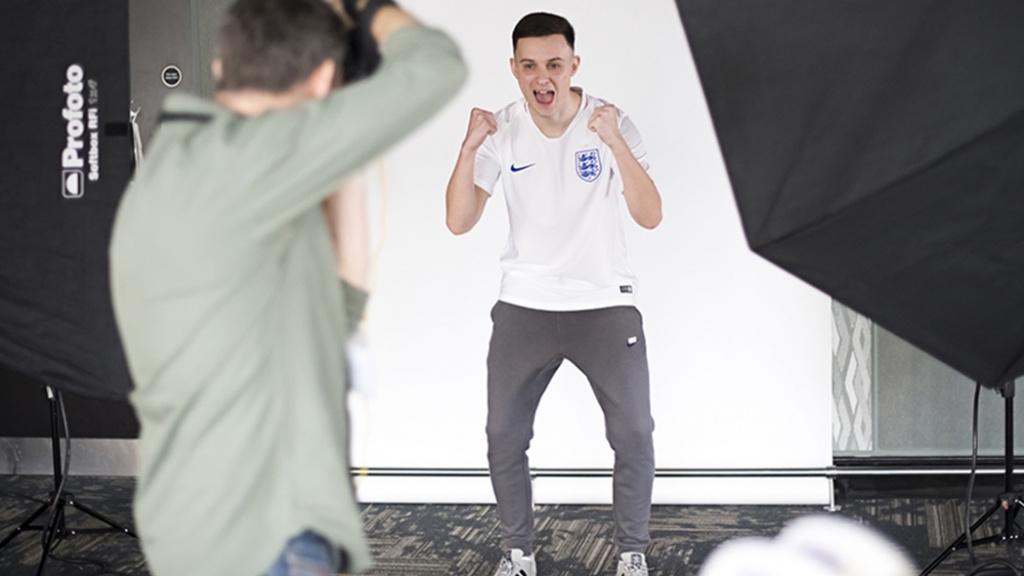 Tom Leese's success in 2019 launched fast-tracked his career in FIFA esports. (Picture: The FA)
You've also got Oscar Keeley and also Dan Ray from SAF. Both serious about FIFA and a really impressive organisation. Three of the sixteen players that are at this event are represented by SAF and that just goes to show how strong of a presence they have and the talent they have on their roster.
I expect one of those SAF players to be taking an eLions spot.
Success in eLions earns you the chance to play for your country at the eNations Cup. Is there any news on when or where this might take place?
Brandon: No, we are not too sure what's happening with the FIFA eNations Cup. We've heard that it will hopefully be played on FIFA 21 later on in this year.
How do you rate England's chances at the event when it does come round?
Brandon: In 2019, England made a top-eight finish, losing to Argentina, who then went on to a Grand Final, where they lost to France. It can sound like bias but England has so much talent in terms of FIFA players.
You've just heard Richard list off a handful of names that we already know are established in this scene and in this country but we still have so many more names coming through. Credit to the likes of the ePremier League who have helped find so much talent and given them the opportunity but also to those organisations, like SAF, Rise Nation and Hashtag United and the list goes on… West Ham, Man City. England sits in a very good place and I think they would be on for an unbelievable run.
Whatever players make this top four and become the four new eLions it's great that we now have that squad depth where we can interchange players out. We know FIFA is a very long cycle, players peak and then they dip and they come back up later on in the year so whenever the eNations Cup is held England have got a great chance.
Former world champion Gorilla is in the mix - how do you rate his chances in claiming a spot?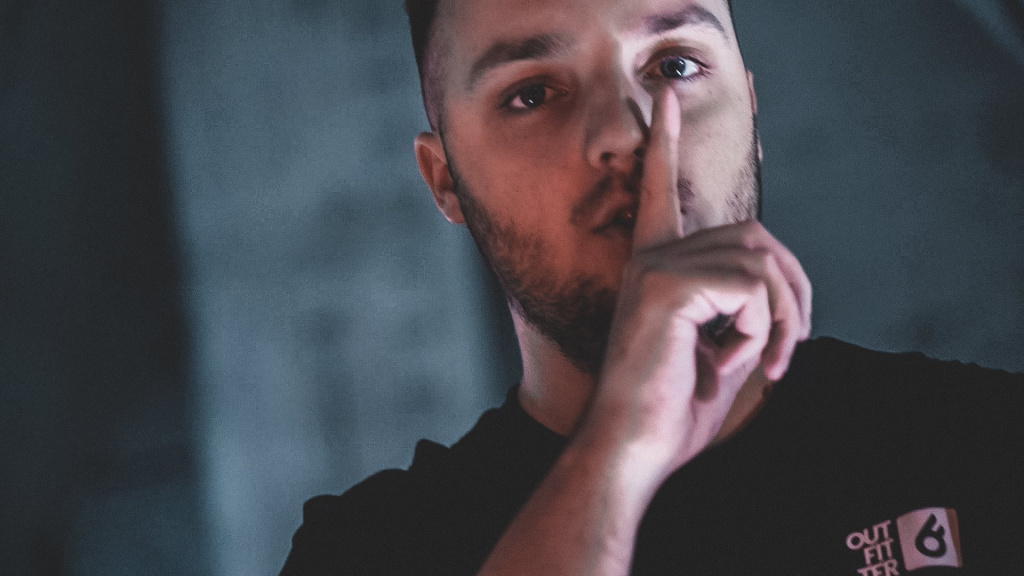 Gorilla hasn't been able to recapture the form that made him world champion in 2018. (Picture: NEO)
Richard: Looking at the Xbox side of the bracket I would arguably say it is a little bit more open and this is - by no means - disrespect to Tekkz whatsoever, but he set himself a high bar, being the No.1 player in the world because he's not doing that this year because he has a slight drop off.
I saw some tweets from him over the weekend saying he had some personal issues that have sort of taking him out of the game even though he is determined to get back at that level.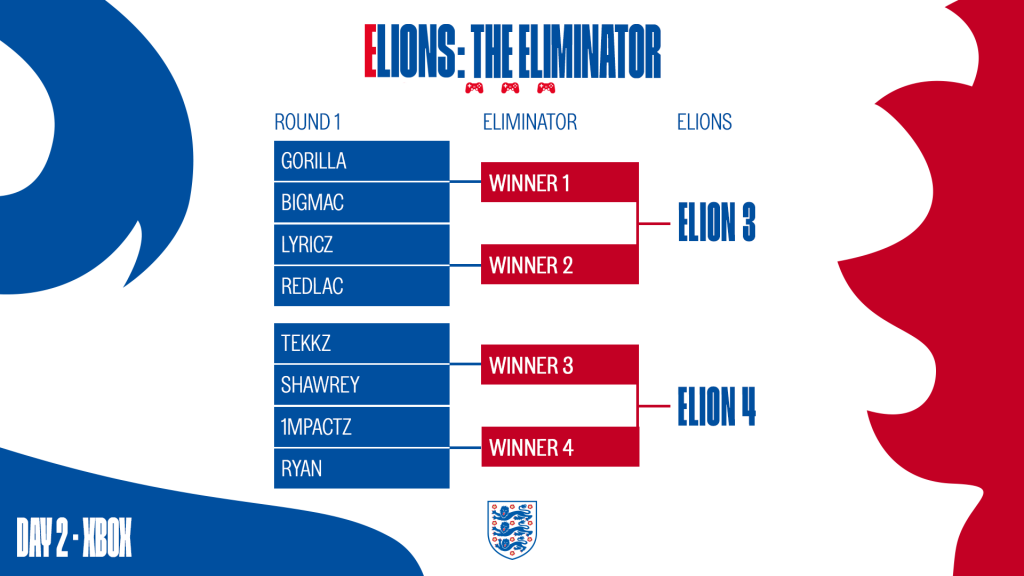 (Picture: The FA)
You would say the door is slightly ajar for Gorilla, who had a good season - not a great season - but a good season by his standards. Also Lyricz I would like to point out, playing for Team FUTWIZ, I think those two will be competing with Tekkz for that spot. I think it could come down to a four-person shoot out, maybe Gorilla and Lyricz fighting for that extra spot alongside Tekkz.
The last year obviously threw a spanner in the works of many plans, how have you guys approached the situation and how well do you think EA Sports have handled the pivot to online?
Brandon: We've taken in our stride. Me and Richard have been super lucky to still work and do our job, we haven't been able to travel to events obviously but credit to EA Sports they've done a great job in looking after players and talent. They've had another £1.5m in prize money up for grabs this year, making it into six different regions. It may be a bit more confusing for the viewer to follow along with but for talent, there is lots of work, for players, there is more money to earn. EA could have sat this year out but they have tried to make this year bigger and better even though they are online.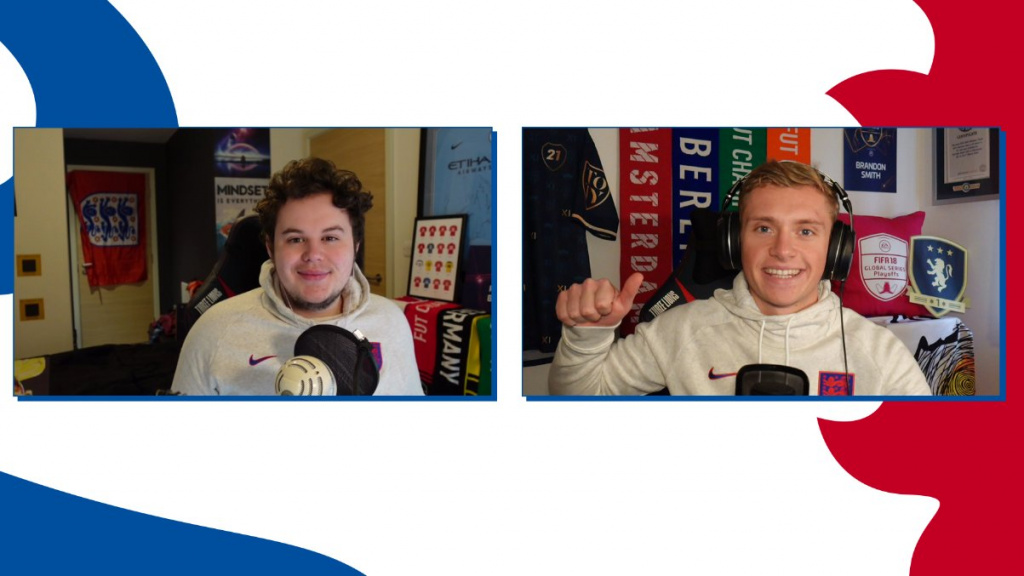 Richard and Brandon have continued to cast FIFA esports biggest events from their homes. (Picture: @BSmith_Esports)
In terms of the whole ecosystem of esports, as much as this pandemic's been an awful situation for the world, it's given esports even more of an opportunity to shine a light on how big esports is. When the Premier League season stopped, people were panicking. "Where are we going to get our football fix?" You saw footballers playing FIFA in the ePremier League Invitational and we were lucky enough to commentate on that.
You guys recently cast the Red Bull's World Online Series Finals which was a Pro Clubs tournament - how do you see that developing as an esport?
Richard: I am a big Pro Clubs fan myself, I play a lot of 11v11 competitively. I think it lends itself better to when you are actually playing rather than watching. When you are at the very, very top and you have the best team versus the best team it's really interesting to watch but as you go down, and the players start making more mistakes, it gets a little bit messier and it's harder to watch and that's where 1v1 Ultimate Team is better.
On one last note, Danish wunderkind Andres Vejrgang, who is currently unbeaten in FIFA Ultimate Team, took a bit of flak over the weekend after a video emerged of him time-wasting - what's your thoughts on that situation and Vejrgang in general?
Richard: I'll be absolutely honest, I think it's ridiculous that people are even bringing that video up. I finished 27-2 last weekend (Vejrgang is currently 510-0) and I was playing like the biggest scumbag on the earth! I was kicking it to my goalkeeper, dinking it to my centre-back, heading it back to the goalkeeper, anything to get that win.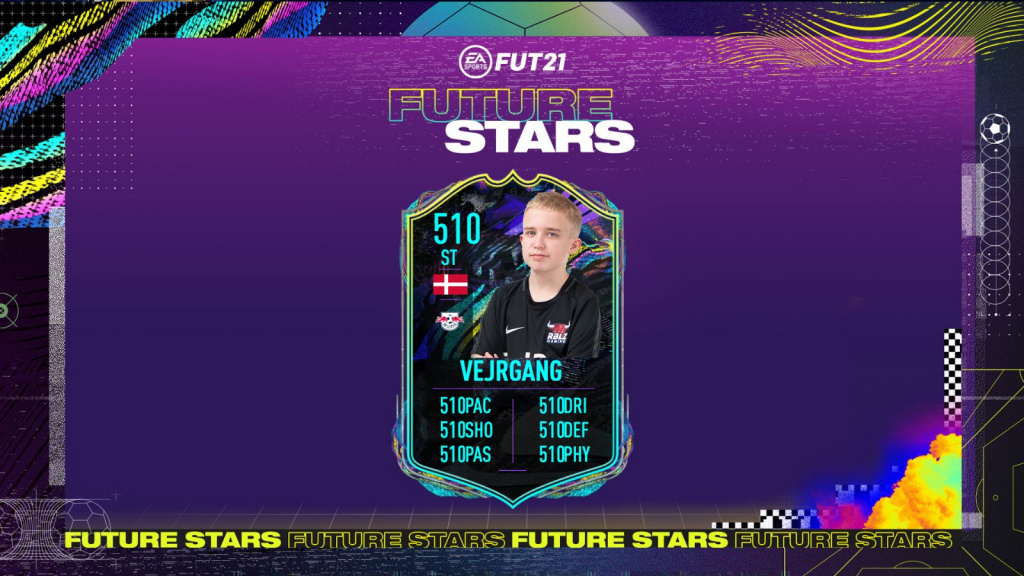 Vejrgang has smashed records with his Weekend League run which now extends to 510 games unbeaten. (Picture: @RBLZ_Vejrgang)
I know the player that Vejrgang was playing against and what a lot of people didn't see was his opponent coming out on social media and saying: "I take that as a sign of respect that he (Vejrgang) felt the need to keep the ball. It was that much of a competitive game that Vejrgang had to take the pace out of the game (to win)." Anybody does it in that scenario.
I think the criticism that he has taken has been jealousy from a lot of FIFA fans because of what he has done at such a young age. Me and Brandon have both been huge supporters of when he was 12, 13 (he is 14 now) and winning Danish titles and now to see him doing it on a global stage. I hope this continues and in the next couple of years we can see him when he is eligible to compete in the Global Series and I think as a community and as a FIFA esports group we should be fully behind him. The support and mainstream attention that Vejrgang gets at just 14 can only grow and he could become the star that FIFA esports needs and that which would take it to the next level.
The eLions: The Eliminator kicks off on Thursday, 11th February with the PlayStation bracket. Friday, 12th will see the Xbox competitors battle it out. The action will start at 3.45 pm each day and can be watched live on England's official Twitch channel.