FIFA 21's latest Squad Building Challenge is all about one man, Sandro Tonali. It commemorates his recent move to A.C Milan and his series of impressive performances with a 77 OVR Ones To Watch card.
It all sounds well and good. But if you're interested in adding Sandro Tonali to your FUT Squad, you'll need to finish the Squad Building Challenge. Here's everything you need to know to do it.
Sandro Tonali SBC Requirements
First of all, you'll need eleven players in the squad, and at least one of them has to come from Serie A. You'll also need a minimum team chemistry rating of 75 and a squad rating of 80.
These parameters aren't too extreme, which means the challenge won't be hard to complete. However, it can be a little on the expensive side. It should cost you somewhere between 7000 and 9000 coins.
Of course, that doesn't seem too bad if you want the Sandro Tonali OTW card. But is it worth it?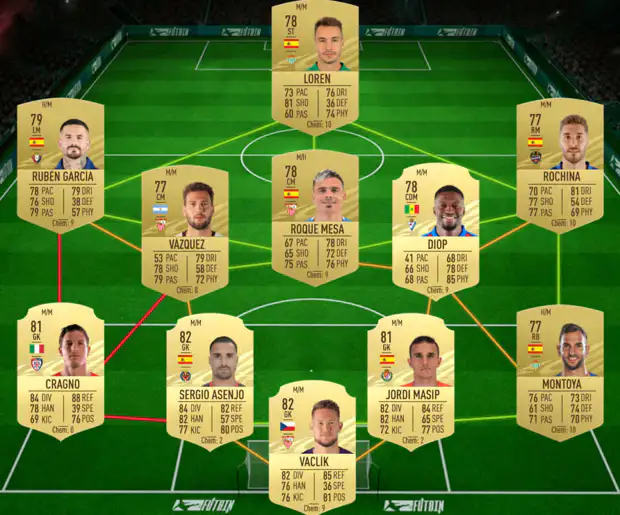 (An example of a possible solution. Picture: FUTBIN)
Sandro Tonali OTW Card Statistics
Sandro Tonali's OTW card might not seem that impressive at first glance. After all, an overall rating of 77 isn't too remarkable.
But if you dive a little deeper, you'll find that he has 80 PAC, 76 DRI, 65 SHO, 72 DEF, 78 PAS, and 76 PHY.
(Picture: EA Sports)
Admittedly, his shooting rating isn't excellent. But everything else is quite good, especially for a CDM. It's hard to find one who has a balance of pace, dribbling, passing, and strength while also being good at defending.
Sandro Tonali's OTW card has all of that, and more. OTW Cards are unique in the sense that the stats are not set in stone. They can improve if the player gets added to a Team Of The Week, making them all the more valuable.