While the Bundesliga may have eventually become a one-horse race with FC Bayern running away with the title, that wasn't always the case with Nagelsmann's RB Leipzig proving to be an effective opposition in place of a struggling Borussia Dortmund.
The Red Bull backed side were a breath of fresh air, a young dynamic team that has been improving year-on-year, it wouldn't be a major surprise to see go one further and win the Bundesliga title in the near future.
Much of their success is down to their young prodigal players, with Dayot Upamencano at centre-back, in particular, impressing.
Another of those that have caught the eye is Spanish attacking midfielder Daniel Olmo Carvajal who has dazzled with his impressive technical abilities, a wide range of passing, and an eye for goal.
One particular moment is now the cause for celebration, and it really does sum up what an attacking force Olmo has become over the last season. Olmo - with the ball - is running at the Werder Bremen defence, he hits a backheel pass, then receives the ball again in the box before finishing with aplomb.
It was a special goal and it has earned him a place in FIFA 21's Bundesliga TOTS with a U-23 Moments card. Getting his boosted card means completing just one Squad Building Challenge. Here is how you can get him in your side. 
Dani Olmo TOTS MOments - Cheapest solutions
Just one SBC needs to be completed and there are no additional rewards.
The solutions below will cost you approx. 218-280k coins, depending on the platform.
# of players from Bundesliga: Min 1
IF + TOTS MOMENTS Players: Min 1
Squad Rating: Min 86
Team Chemistry: Min 60
# of players in the Squad: 11
Note: All prices are courtesy of FUTBIN and subject to change.
Solution #1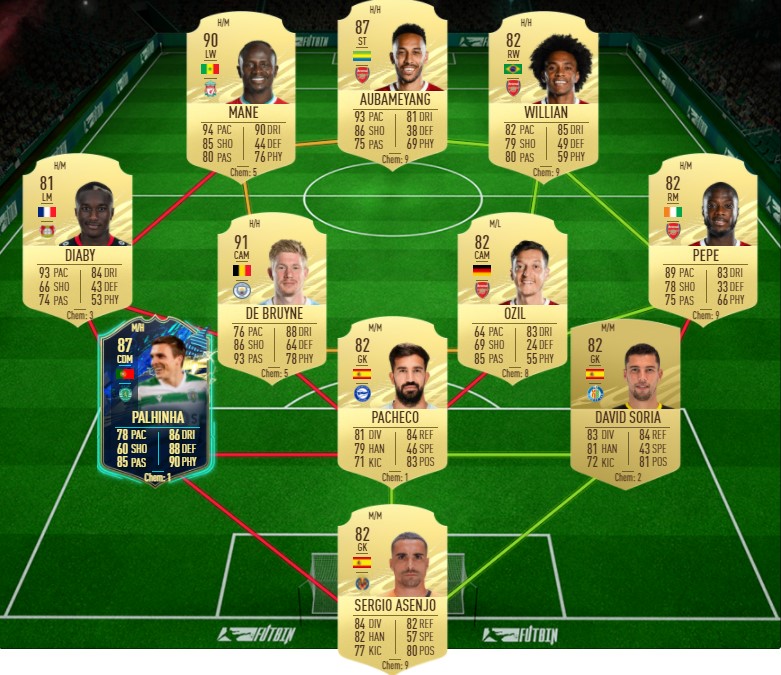 (Picture: FUTBIN)
This squad costs between 218-278k, depending on the platform.
Solution #2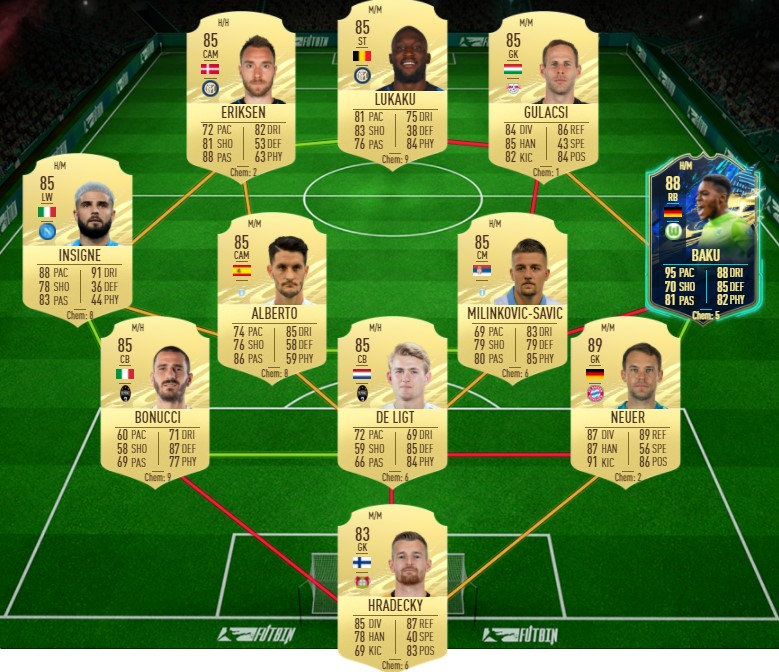 (Picture: FUTBIN)
This squad costs between 285-310k, depending on the platform.
Dani Olmo TOTS - stats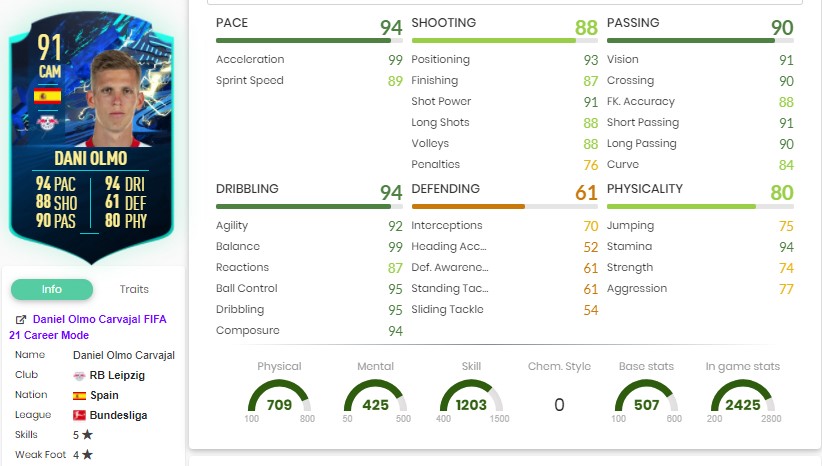 (Picture; FUTBIN)