EA has remained tight-lipped about the player ratings in
FIFA 21
. But now that the release date is drawing closer and the new football season is about to begin, they've
released a list of the top 100 players in FIFA 21
. We've narrowed that down to determine the ten best players in The Bundesliga.
FIFA 21: Top 10 players In the Bundesliga
10. Marco Reus (85)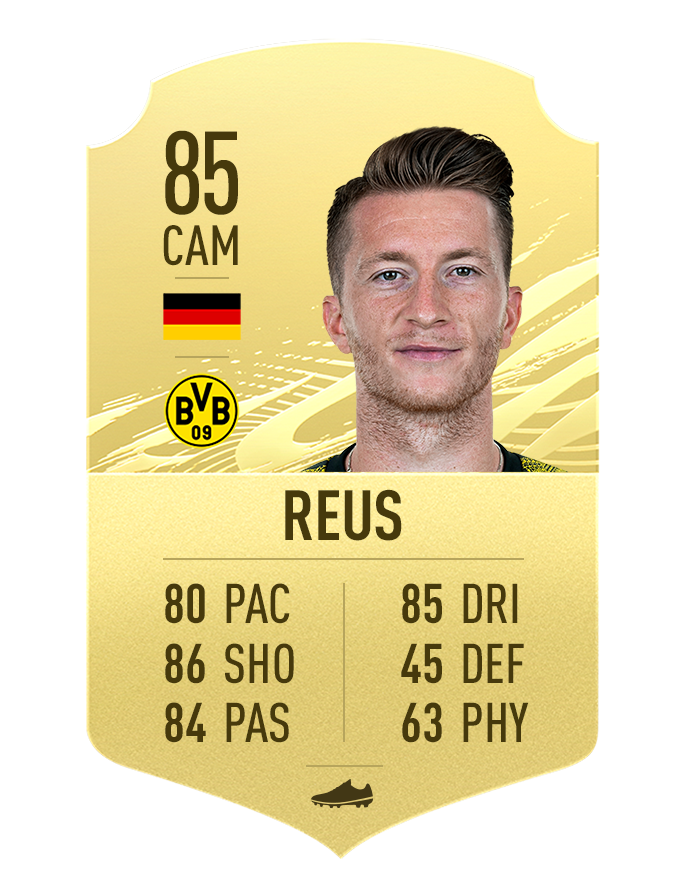 Marco Reus has been a staple name in the Bundesliga for more than a decade, and an absolute star for Borussia Dortmund since 2012. His form has dipped a little compared to previous seasons, and it's seen his player rating drop from 88 to 85. But he's still been influential on the pitch, and it's earned him a top ten spot in The Bundesliga.
9. Thiago (85)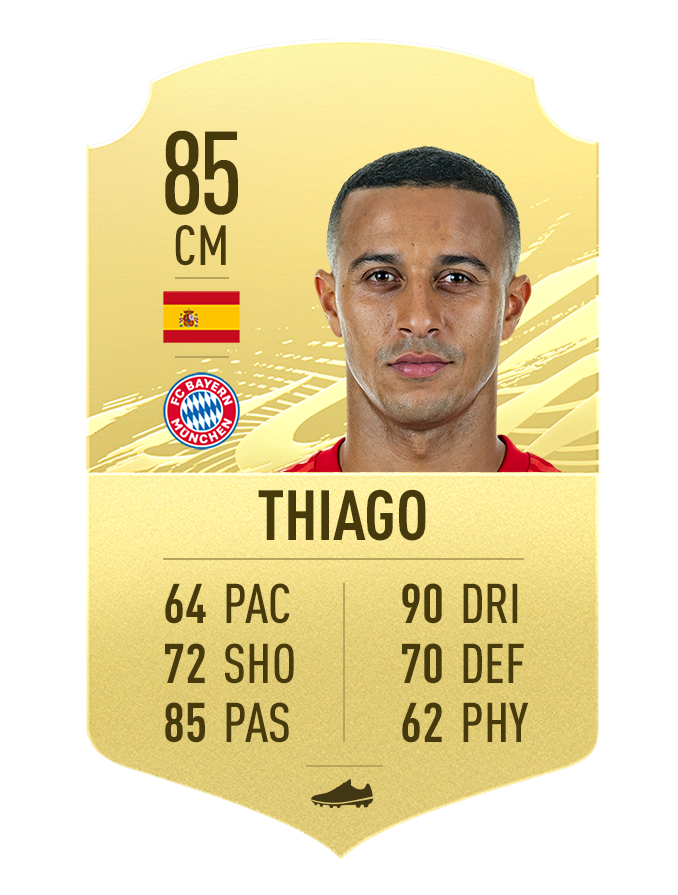 Thiago won four league titles, a champions league title, and a club world cup title with Barcelona. Then he moved to Bayern Munich in 2013 and has been one of their most dominant defenders ever since. His player rating has dropped from 87 to 85, but it doesn't change the fact he is one of the best defenders in the league.
8. Serge Gnabry (85)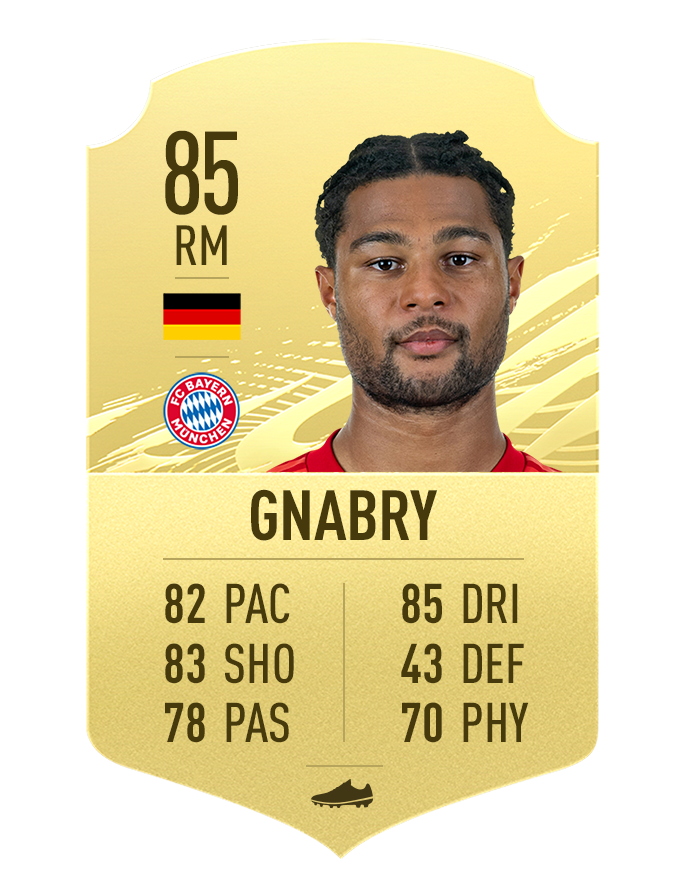 Serge Gnabry is Bayern Munich's winger, and he has done a stellar job at softening the blow of losing Robben and Ribery in short succession. He's still in the prime of his career, and that's probably why his rating hasn't changed since FIFA 20. But it's still good enough to earn him the eighth-highest rating in the league.
7. Yann Sommer (86)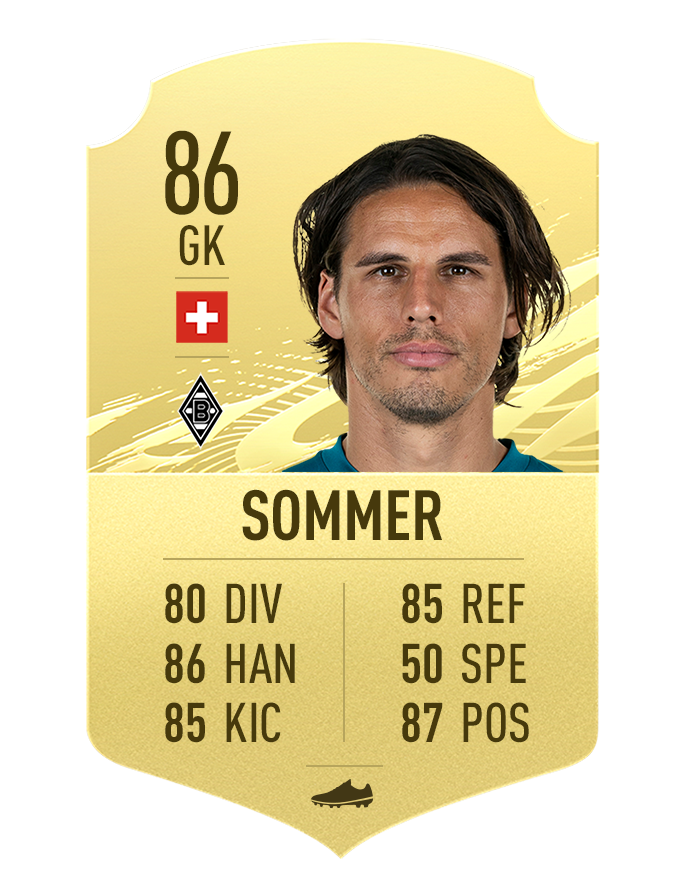 Yann Sommer is Borussia Mönchengladbach's goalkeeper, and he's proven himself over the years to be one of the best in the league. His performances have been so good; they've generated interest from powerhouse clubs. Sommer's player rating has increased from 84 to 86, and it's helped him secure the seventh-best rating the Bundesliga.
6. Mats Hummels (86)
It's hard to find a name more prominent in German football than Mats Hummels. He started his career with Bayern Munich, then switched to rivals Borussia Dortmund, where he established himself as one of the best defenders in the league. Hummels is getting a little older, and that's probably why his player rating dipped from 87 to 86. But he's still an absolute beast and has the sixth-highest player rating in the Bundesliga. 
5. Thomas Müller (86)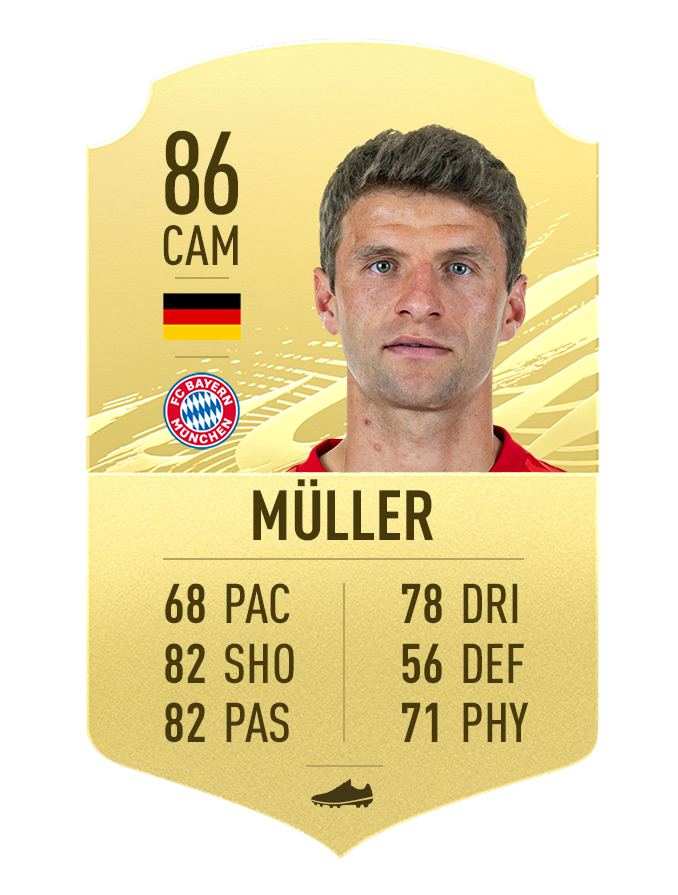 Thomas Muller is one of the most prolific players in the Bundesliga. He's scored the fourth-most goals in Bayern Munich's history and shows no signs of slowing down having shaped the attack that helped Bayern lift the Bundesliga and Champions League trophies. Müller has been consistent throughout his career, and that's probably why his player rating is the same as it was in last year's title.
4. Jadon Sancho (87)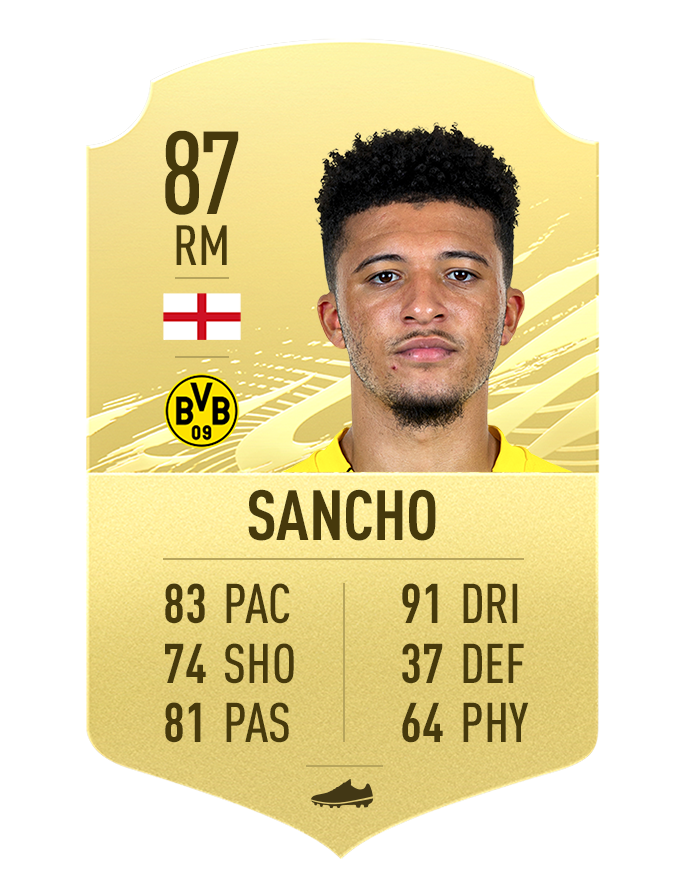 Jadon Sancho is rumoured to be heading to Manchester United ahead of next season, but until that actually happens, he's still considered to be a Borussia Dortmund player. Although he's a mere 20 years old, he's proven himself to be one of the most excitable wingers in the league, and he's only getting better. For that reason, his player rating has shot up from 84 to 87.
3. Joshua Kimmich (88)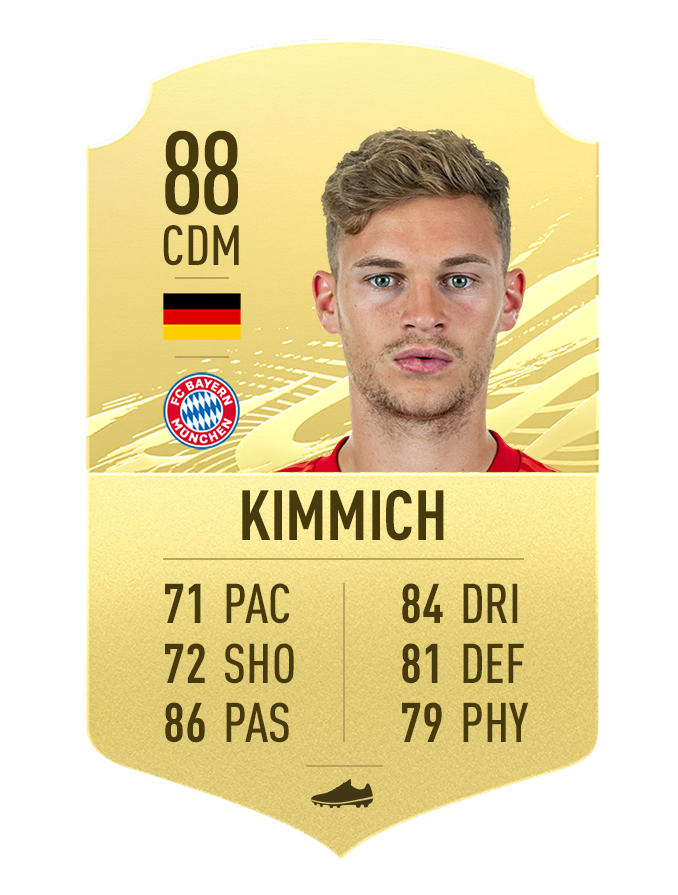 Joshua Kimmich is the most versatile defender in the league. He's primarily a defensive midfielder, but he also sometimes plays as a right-back, and even helps on the offensive too from time to time. Kimmich's rating has shot up from 86 to 88, which is the third-highest rating in the Bundesliga.
2. Manuel Neuer (89)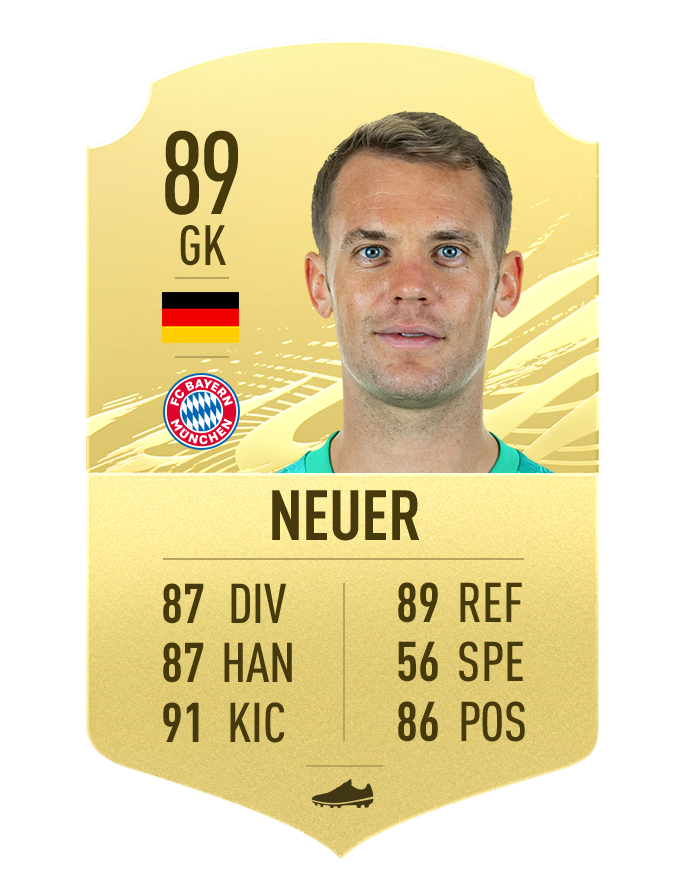 Manuel Neuer is the highest-rated goalkeeper and the second-highest rated player in the Bundesliga. He's been dominating with Bayern Munich since 2011, and although he is now 34 years old, he hasn't slowed down. His rating has even increased from 88 to 89, which is insane.
1. Robert Lewandowski (91)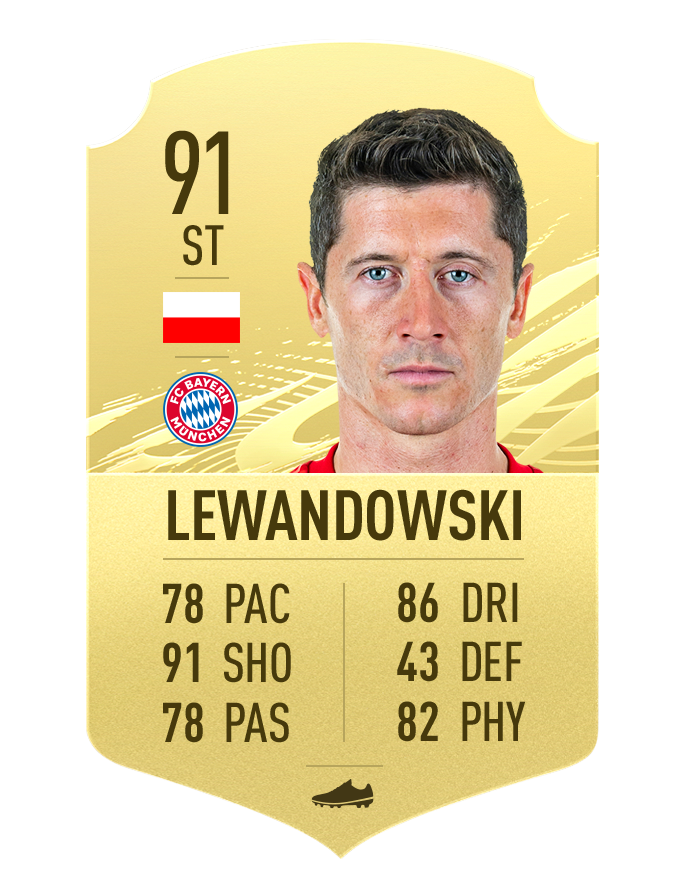 Robert Lewandowski is the highest-rated player in the Bundesliga and the third highest-rated player in FIFA 21. The only players with player ratings higher than him are Cristiano Ronaldo and Lionel Messi. He's been incredible for many years, but he's somehow reached new heights this season. It's no surprise, then, that his rating has gone up from 89 to 91.
So there you have it, folks. EA has revealed who the ten best players in the Bundesliga are in FIFA 21. If you're interested in other leagues, be sure to check out our lists on the Premier League, La Liga, and Serie A.