With the introduction of FUT Captains, highlighting current skippers that lead by example on Europe's top clubs and national teams, EA Sports also introduced FUT Hero Captains.
Debuting in FIFA 22, FUT Heroes, similarly to Icon cards, highlight football stars from years past, with some important differences between both types of items, namely how easily they can link with the rest of your squad. 
FUT Hero Captains work exactly as FUT Heroes, except they have increased stats across the board. In essence, they are the Prime version of a base Icon, to give an example. 
Of course, not every FUT Heroes is entitled to receive an upgrade, only a select few, such as former Everton and Australia legend, Tim Cahill. Arriving during the 2004-05 season, Cahill became a Toffees fan-favourite almost immediately.
Spending eight seasons at Everton, Cahill captained the club during his last three years. In total, he scored 68 goals in 278 matches, with an FA Cup final appearance in 2009 being the highlight of his career. 
Cahill had no shortage of countries to represent at an international level, being eligible to play for Australia, the Republic of Ireland, and even England. Choosing the Socceroos, Cahill became the first Australian ever to score in a World Cup, helping his country reach four consecutive ones between 2006 and 2018.
Cahill FUT Hero Captains  - Cheapest solutions
To obtain the Cahill FUT Hero Captains card, players will need to exchange three unique squads. Depending on your platform, the total cost can range from 246,000 to 249,000 FUT coins.
Note: All prices are courtesy of FUTBIN and are subject to change.
Premier League SBC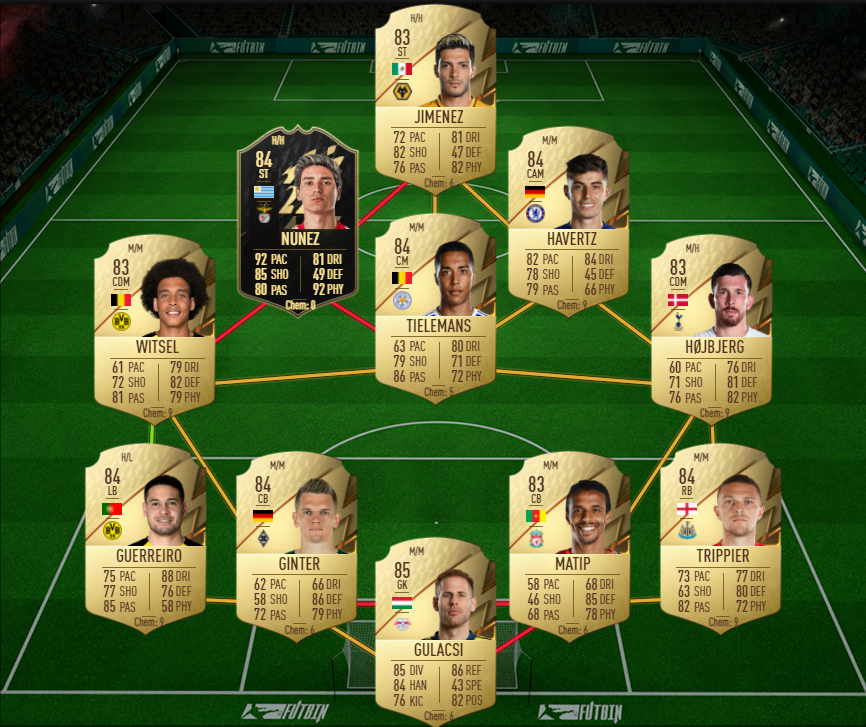 # of players from Premier League: Min 1
In-Form Players: Min 1
Squad Rating: Min 84
Team Chemistry: Min 70
# of players in the Squad: 11
Reward: Small Rare Gold Players pack
87-Rated Squad SBC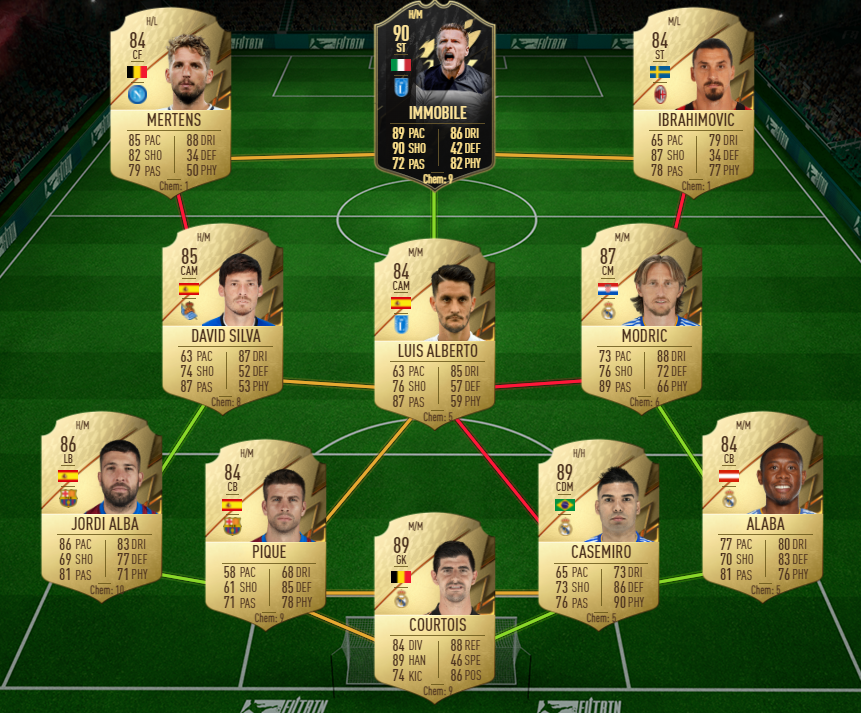 In-Form Players: Min 1
Squad Rating: Min 87
Team Chemistry: Min 60
# of players in the Squad: 11
Reward: Rare Electrum Players pack
FUT Captains SBC
We'll update this SBC once the solutions become available.
 CAPTAIN Players: Min 1
 Squad Rating: Min 86
 Team Chemistry: Min 65
 # of players in the Squad: 11
Reward: Rare Mixed Players pack
Cahill FUT Hero Captains  - Stats
As we've mentioned, FUT Hero Captains are significant improvements over FUT Heroes cards. For Cahill, this means a +6 OVR, with his speed attributes being the most enhanced.
His best stats are 92 Acceleration, 94 Sprint Speed, 94 Shot Power, 93 Finishing, 96 Volleys, 94 Short Passing, 91 Ball Control, 99 Heading Accuracy, 99 Aggression, and 99 Jumping.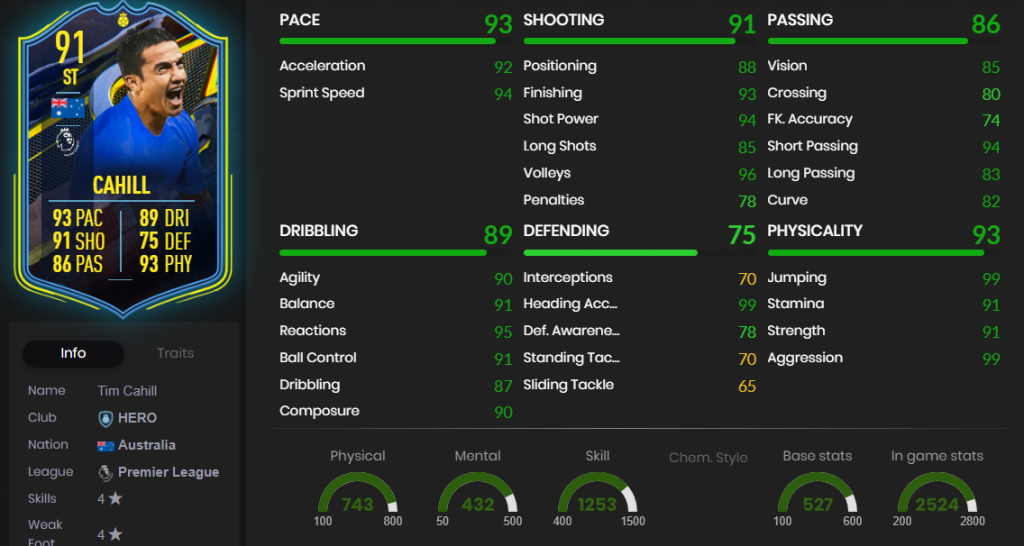 Check out our dedicated FIFA section for more coverage, including news, updates, and SBC solutions to take your FIFA experience to the next level.
Featured image courtesy of FUTBIN / EA Sports.