It was a December to remember in La Liga with so many players helping power their sides to crucial results in the competition. After a brief voting period for FIFA 22 Ultimate Team players, the time has come to award the La Liga December POTM.
As decided by Ultimate Team players, the December La Liga POTM was Juanmi of Real Betis. The left midfielder scored in all three of his December matches, powering his side to six points and third place in the table.
The new SBC is available now for unlocking, and at 86 OVR it should certainly help your squad. Here are the cheapest solutions, rewards, and stats for the FIFA 22 Juanmi La Liga POTM SBC.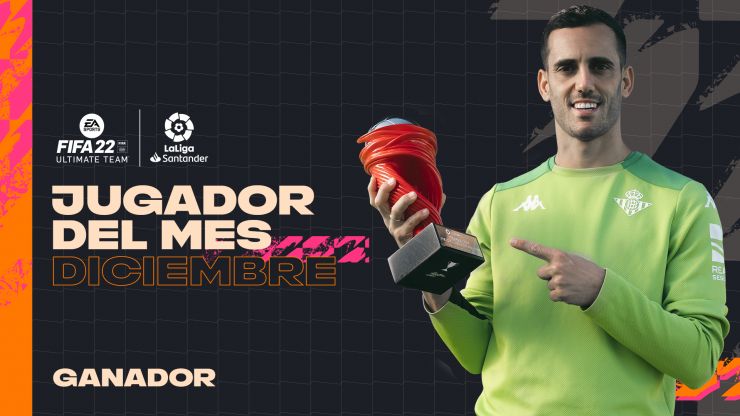 Juanmi La Liga POTM SBC - Cheapest solution
The FIFA 22 Juanmi La Liga POTM SBC is very simple to complete as it only tasks players with submitting one squad. In total, this SBC should cost you between 26-29k FUT coins, depending on the platform.
Note: The Juanmi POTM SBC card is untradeable, meaning it cannot be sold on the FUT Transfer Market. All prices are courtesy of FUTBIN and are subject to change.
Juanmi SBC
# of players from LaLiga Santander: Min. 1
In-Form Players: Min. 1
Squad Rating: Min. 83
Team Chemistry: Min. 75
# of players in the Squad: 11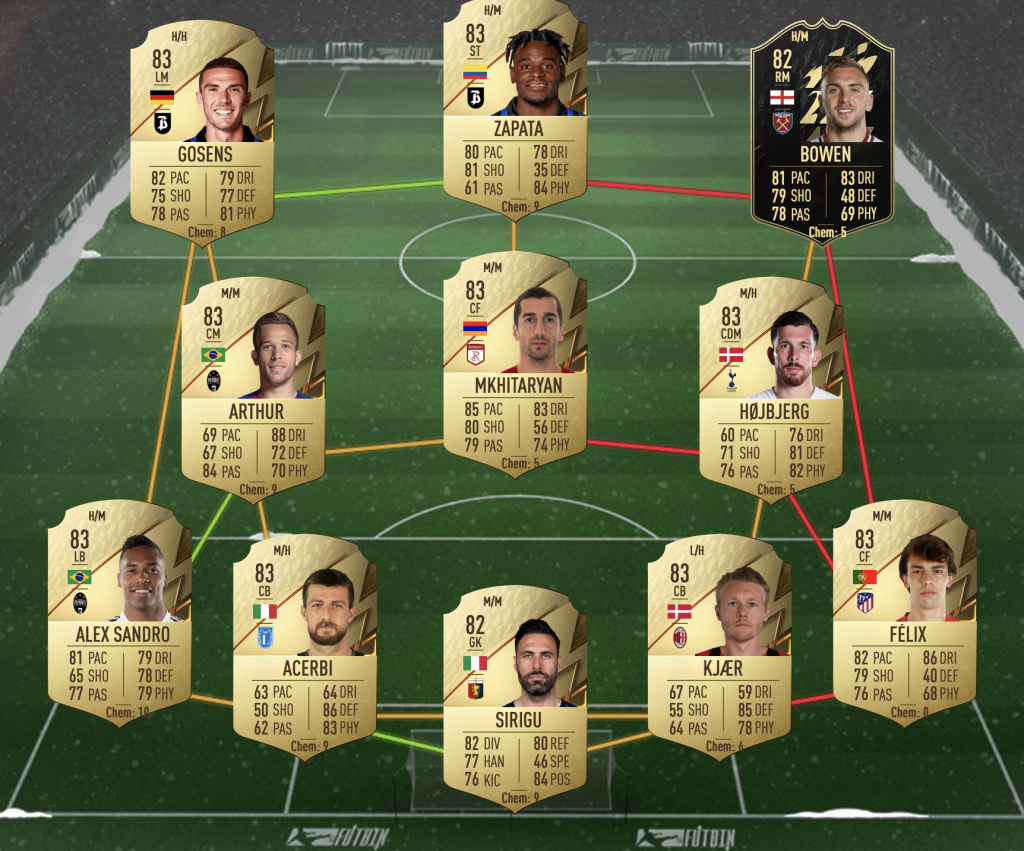 FIFA 22 Juanmi La Liga POTM SBC - stats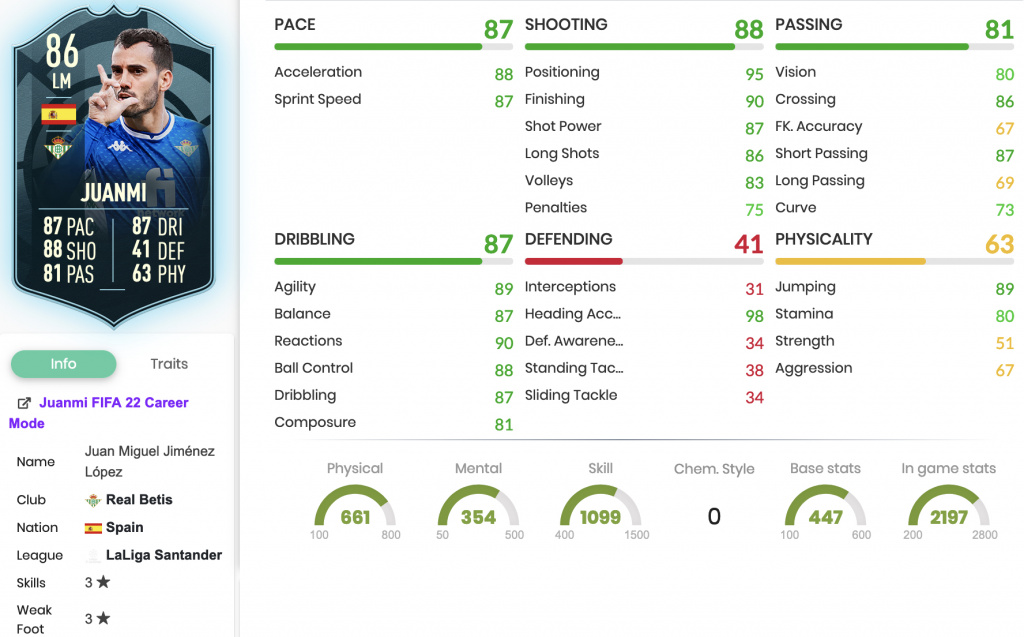 This is an awesome boosted Juanmi card up +5 from his next highest card, and with an ultra-affordable price, it's certainly worth your time. Make sure to use a chemistry style to further improve the 87 rated Pace and you should have yourself a very fine option for the left side of your squad.
Check out our dedicated FIFA page throughout the Ultimate Team season for all the breaking news on the popular EA Sports title. We'll be sure to keep you updated with all the latest squad drops, SBC, and Objectives player challenges.
Featured image courtesy of FUTBIN.