Have the FIFA 22 servers gone down, again? If so, you've come to the right place, welcome to the official GINX FIFA 22 server status page.
This page will serve as a hub for all things relating to FIFA 22 server status, including when the servers go down, server maintenance, and overall EA Sports connectivity updates.
When FIFA 22 servers go down, it can show up as an error in a number of ways including login and other disconnection issues. But rest assured if you're having any sort of trouble with the FIFA 22 servers, we'll have it covered here.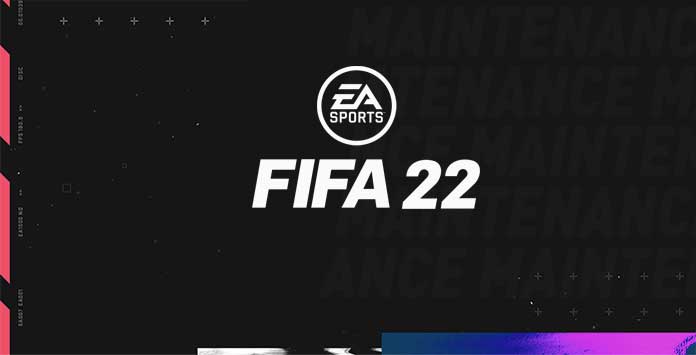 FIFA 22 - server status
At the current time of writing, the FIFA 22 servers are up and running without major issue. However, this could all change in a matter of seconds, so let's layout the proper protocol for what to do if and when that happens.
Servers can go down for a multitude of reasons, it can be a connectivity issue on your end, it can be on EA's end, or it can be a scheduled maintenance period. Make sure to fully investigate the source of the connectivity issue first as it may be a simple fix like re-starting your console or internet router.
A great place to check if FIFA 22 servers are in fact, down, is the EA Sports FIFA Direct Communication account on Twitter. They give updates on all issues pertaining to FIFA, as well as advanced warnings of scheduled maintenance periods.
We have scheduled a FIFA 22 maintenance coming up on September 30, from 4:00 to 06:00 UTC.

FUT & VOLTA FOOTBALL match creation will be disabled 30 minutes prior to the maintenance in order to avoid potential mid-match disconnects.

— FIFA Direct Communication (@EAFIFADirect) September 30, 2021
How to check if EA Servers are down?
In addition to the FIFA Direct Communication page, EA Sports also has dedicated individual pages displaying the latest updates in real-time for several platforms, including:
Xbox One
Xbox Series X|S
PlayStation 4
PlayStation 5
PC
If you are already logged in to FIFA at the time of servers going down, you will likely receive a prompted message notifying you of the connectivity issue. If this is happening when simply trying to login, the problem might be solved by a simple console reset. However, if you are receiving this message in the middle of a match, either your internet has crashed or the FIFA 22 Servers are indeed down.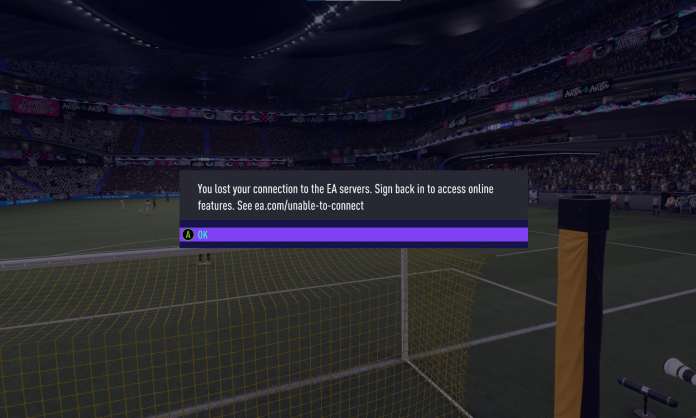 On the bright side, there are still game modes you can play within FIFA 22 even if the servers are down. Head over to Career mode or Kickoff and switch to the offline settings for local play FIFA fun.