For many years now the fake shot has been a dominant offensive skill move in various FIFA titles. It's a great way to commit your defender and then shift the ball past them while they're off balance.
The fake shot is particularly effective because it will likely cause your opponent to fly by you, allowing all the space you need to continue the run. It will be a popular move in FIFA 22, so you'll want to add it to your repertoire in the early stages of the game.
Here's how to do fake shots in FIFA 22 including controls for multiple next-gen platforms.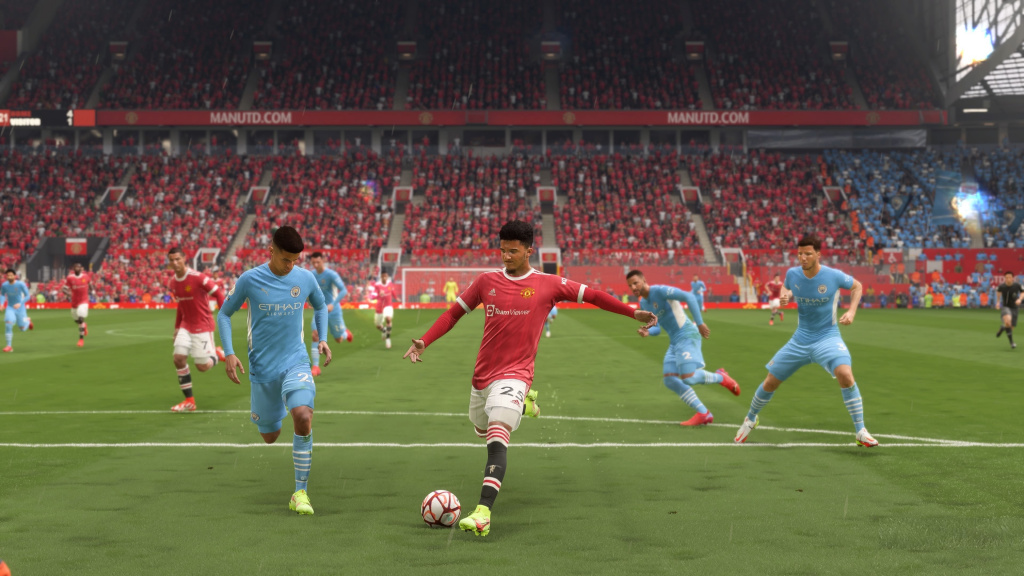 FIFA 22: How to do a fake shot
Although the fake shot has been in FIFA for multiple years now, you may want to refresh your skills ahead of the impending FIFA 22 release. The fake shot is not all that difficult to perform, but it will take some practice and repetition to get the timing right.
Controls for this move are the same on both next-gen and current-gen, which will help out those playing on a new console. With a full list of controls, here's how to do fake shots in FIFA 22:
How to do a fake shot in FIFA 22:
Xbox One/Xbox Series X|S: Hold 'LB' and press 'B' then 'A' quickly.
PS4/PS5: Hold 'L1' and press 'Circle' then 'X' quickly.
PC: Hold left shift and click 'LMB' then 'RMB' quickly.
Looks like Fake Shots and Near Post finishing is OP again in FIFA 22 #FIFA22 pic.twitter.com/GEdv3Xfe8Q

— PropheC - FIFA 22 News & Info (@PropheC27) August 13, 2021
Make sure to stay up to date with our FIFA 22 tab. We'll have all the latest breaking news and information from EA Sports.