Getting pre-season right is important for any club. It gives you time to get players up to fitness, drill new tactics, and integrate new signings into the club.
And while some of those considerations don't exactly translate to EA's football simulator, FIFA, it still proves true that good preparation is the building block of success.
And with FIFA 22 weeks away and millions waiting to get started with their FUT teams, the developers are giving you an opportunity to start building that team before the game's 1st October release date through FUT 21 Pre-Season.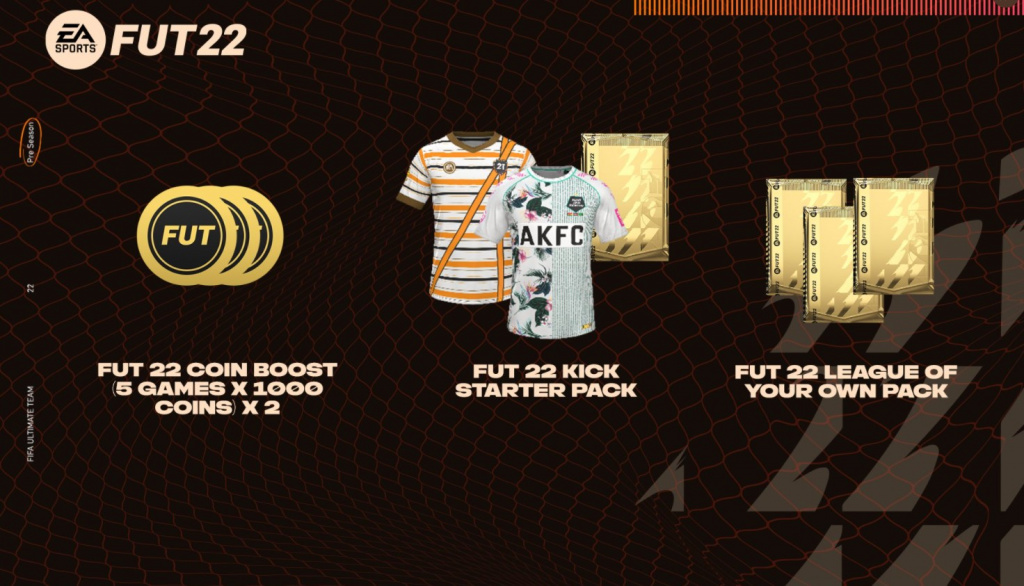 Coming in the shape of daily squad building challenges (SBCs) and Objectives, players will be able to earn a host of rewards that will be waiting for them when they first launch FIFA 22.
If you want to get involved, here is everything you need to know.
A number of Pre-Season best of players will also be released into packs, but take note these are only usable in FIFA 21 and won't transfer to your FUT 22 team. To see all the players, check this list provided by EA out.
When does FUT 22 Pre-Season start?
Pre-Season starts today, 27th August, and will run for two weeks.
FUT 22 Pre-Season rewards
The Pre-Season period will run for two weeks, with the first week of rewards being made available, they are:
Week 1
FUT 22 Coin Boost (5 games x 1000 coins) x 2

FUT 22 Warm-Up Daily SBCs will be released; complete 5 in a row to earn the FUT 22 Coin Boost group reward for the corresponding Objective. 

FUT 22 Kick Starter Pack - includes the following:

5 x Chemistry Styles (Guaranteed 1 Shadow/Hunter)
5 x Gold Rare Player Contracts
1 x FUT 21 Kit Pick (Choose between El Chavo, Venice Beach FC, Alive & Kicking, FUT Future Stars Kits)
Gold Players Pack

FUT 22 League of Your Own Pack - includes the following:

3 Gold Bundesliga Players Pack (1 Rare) 
3 Gold LaLiga Players Pack (1 Rare) 
3 Gold Ligue 1 Players Pack (1 Rare) 
3 Gold Premier League Players Pack (1 Rare) 
3 Gold Serie A Players Pack (1 Rare) 
When will I get my FUT 22 Pre-Season rewards?
All FUT 22 rewards earned during Pre-Season will be granted by 12th October.
You must redeem your awards by logging into FUT 22 by no later than 12th November.
The excitement is building to an all-time high ahead of the anticipated EA Sports drop. Make sure to check back with our FIFA 22 tab for all the latest breaking content and information.