With the Premier League postponed indefinitely, it seems football stars are now looking to fill the void through the comforts of FIFA 20.
It's been announced Liverpool player Trent Alexander-Arnold will face Manchester City's FIFA 20 pro Ryan Pessoa in a series of FIFA 20 matches on Twitch.
The stream will kick off Friday 3rd April at 7pm on Ryan's official Twitch channel, with the pair going head-to-head across three matches.
Alexander-Arnold will also be answering questions from fans amidst the action. You can submit your question in the lead up to the stream on Ryan's Twitter and Instagram accounts, with the best ones put forward by him to the Liverpool player.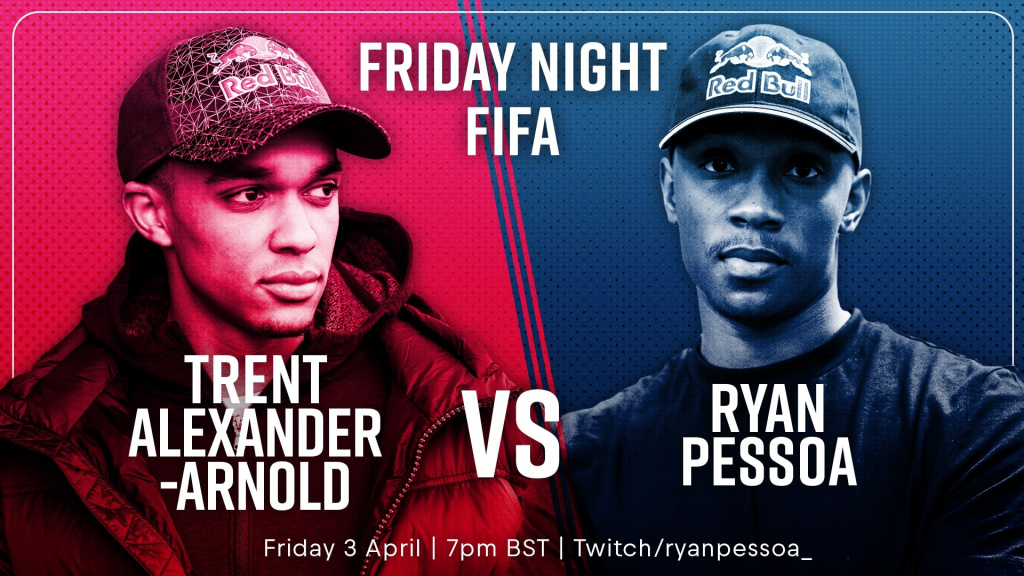 Ryan Pessoa is facing off against Trent Alexander-Arnold (Picture: PR)
The pair became friends after they both signed as Red Bull athletes, although we'll have to see if any Manchester and Liverpool rivalry seeps into the FIFA stream.
Ryan previously spoke to GINX TV about why he chose to sign with Man City, saying: "I chose Man City just because of the way they're entering esports, and the plans that they have are just amazing.
"I can't reveal too much of the plans they do have in store but their ambition in FIFA esports, and esports in general, was a massive selling point to me."
Ryan Pessoa's stream with Trent Alexander-Arnold kicks off Friday 3rd April at 7pm GMT on his official Twitch channel.