There's no doubting the sweeping influence Fortnite has instilled across so many facets of entertainment. Recently revealed to be the
most loved battle royale in the world
according to a recent survey from StudentBeans.
Creators have made popular music videos and other entertainment using Fortnite content to the tune of thousands and thousands of views. The most recent viral clip comes from a TikTok where a Fortnite fan came up with an original song.
Gamers around the world want to sing along and are now searching out the spoof jingle, so here are the lyrics to the Fortnite Battle Pass song.
Fortnite Battle Pass song TikTok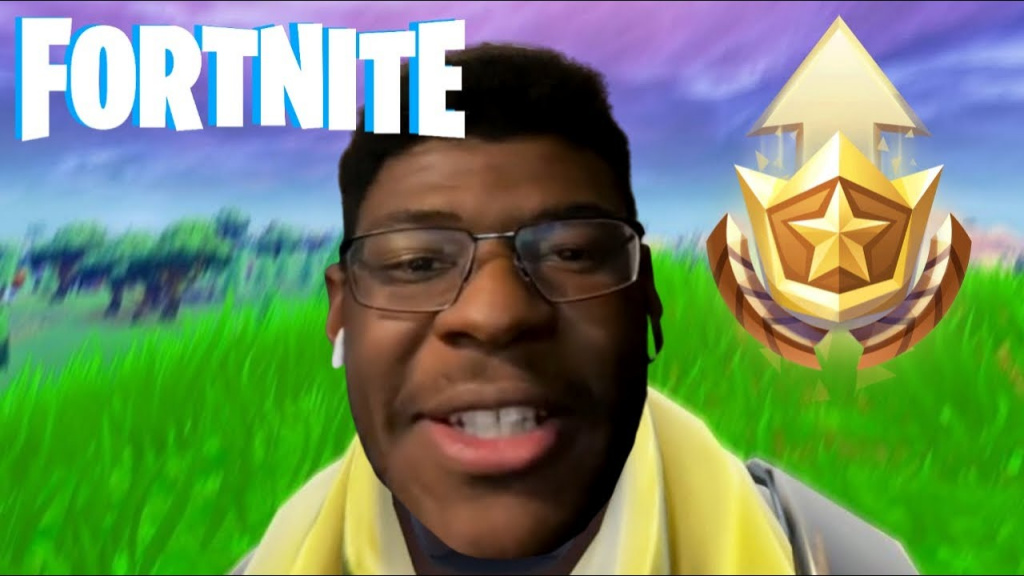 The song was crafted by popular YouTube creator Abdul Cisse in a reply-TikTok to an open verse challenge. He describes the tune as a "Sh*tty freestyle I made when I was bored."
Well, that "Sh*tty freestyle" went viral and now players around the world are singing along. Check out the short clip below that's making the rounds in Fortnite circles and social media.
Note: This clip is certainly in the NSFW category as there are multiple curse words. So make sure you're playing this in the right setting.
In the video description, Cisse writes that there is some debate over the lyrics that he wanted to clear up. These are the official Fortnite Battle Pass song lyrics from the creating artist, Abdul Cisse.
Fortnite Battle Pass song lyrics - Abdul Cisse
"Fortnite Battle Pass, I just s**t out my a**. Booted up my PC cause I need need, to get that Fortnite Battle Pass
I like Fortnite, Did I mention Fortnite? I like Fortnite, it's nighttime
I mean it's 5 o'clock that's basically nighttime, Y'all remember Cartoon Network: Adventure Time?"
The lyrics don't seem to make sense as the creator mentioned it was just a simple freestyle. But that hasn't stopped players from replaying the song and singing along, and now you can too.
The 'Fortnite Battle Pass Song' Another Banger From 'FNAF Beatbox' Legend Abdul Cisse pic.twitter.com/daYOhx89M0

— Andreas Rabetche (@JoziBoySA) February 14, 2022
If you enjoyed this post, make sure to check out the rest of our dedicated Fortnite page for all the best game guides, new season news, title updates, and more.
Featured image courtesy of Epic Games.