The storyline continues to evolve in epic proportions as Fortnite has now entered Chapter 3 Season 2: Resistance. An invasion from two groups, The IO and The Seven, has left the island in disarray and completely altered the state of play.
In a major development, the IO Force has disabled the building feature on the Fortnite island, preventing players from crafting structures. In order to help fight to get the building feature back, players will need to complete a set of Rebuliding quests.
One of these challenges will require players to get behind enemy lines and place a piece of equipment. Here's a guide for how to plant a Data Scraper at the tail of an IO Airship in Fortnite.
Fortnite IO locations - Chapter 3 Season 2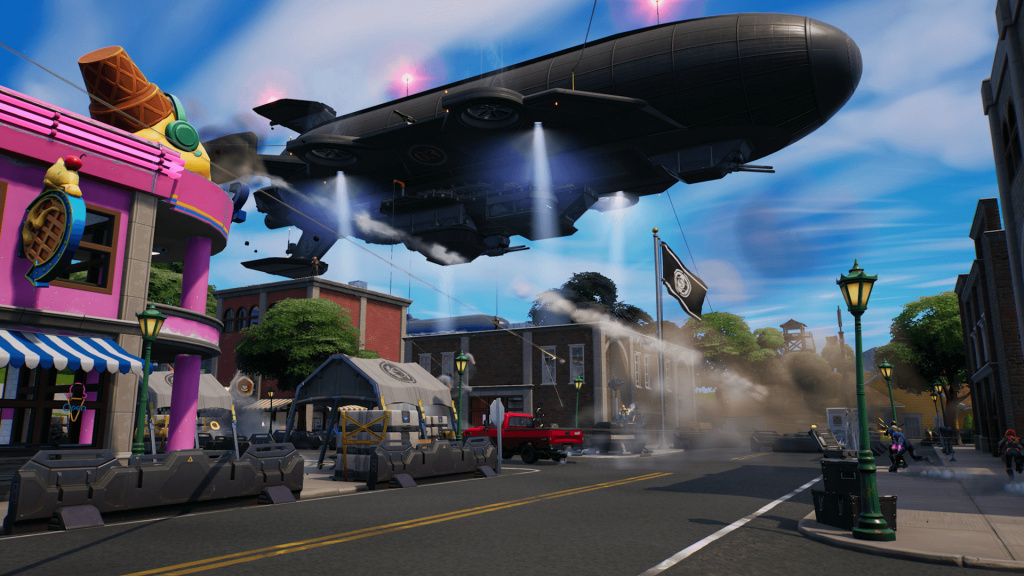 To begin completing the Rebuilding challenges in Fortnite Chapter 3 Season 2, players must first head to one of the IO Force locations to board an Airship. IO Guarded locations in Fortnite Chapter 3 Season 2 include the following:
Command Cavern
Coney Crossroads
The Daily Bugle
Tilted Towers
Rocky Reels
Condo Canyon
Once players have located an IO Airship floating in the sky, there are a number of ways to board them. Of course, a simple drop from the battle bus will suffice, but if you've already landed there will need to be an alternative method.
Each IO Airship will have zip lines attached to it which players can use to reach the bridge. Additionally, Siege Cannons can be used to launch yourself (or teammates) through the air.
Here's a map highlighting all the IO Airship locations: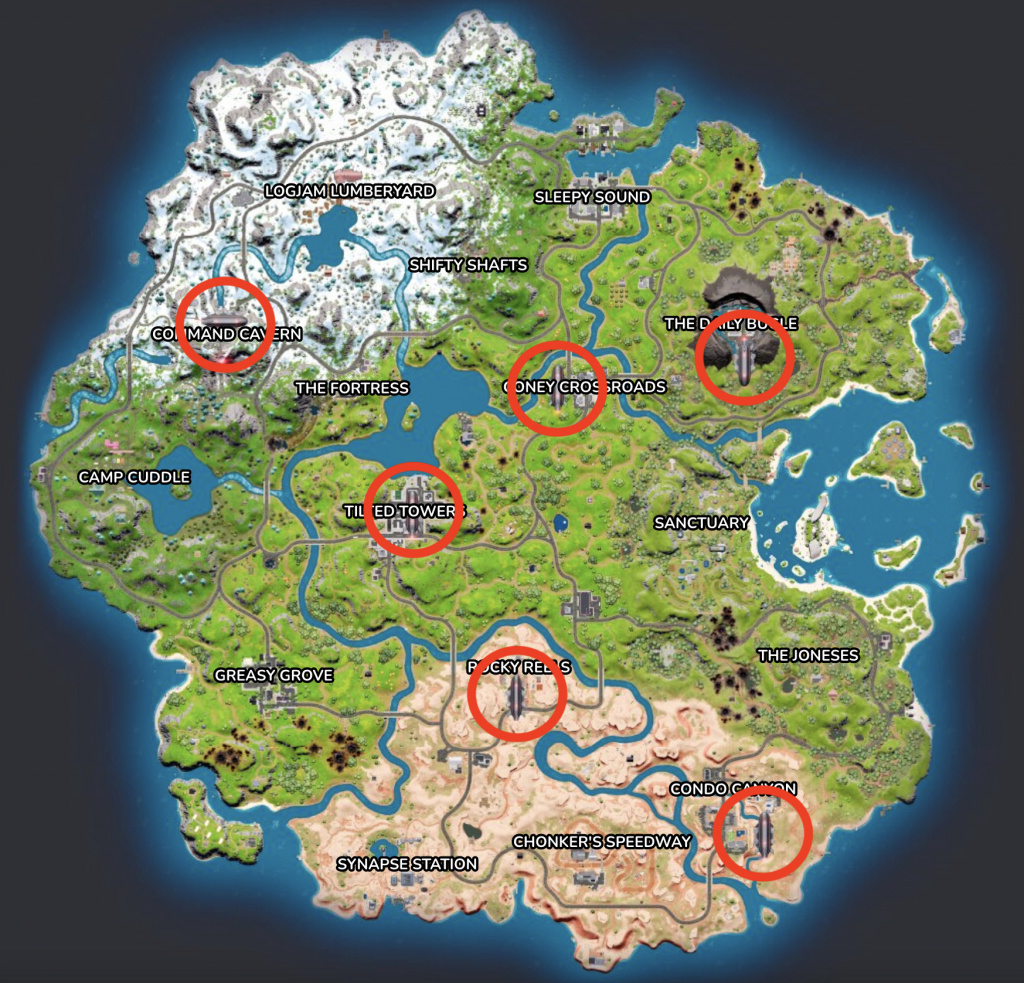 How to plant a Data Scraper at the tail of an IO Airship
Once you've landed on an IO Airship, completing the challenge is very simple. Just head to the tail end of the ship and a glowing Data Scraper will be on the hull.
Press the button to interact with the Data Scraper and the challenge will be completed, unlocking 40,000 XP towards the battle pass. For a video guide of how to complete this task, check out this tutorial from YouTube creator Perfect Score.
For more coverage on the world's favourite battle royale, make sure to go have a look at our dedicated Fortnite page. We'll populate the tab with all the best game guides, news, title updates, and more.
Featured image courtesy of Epic Games.
---
For more Fortnite news be sure to check out our dedicated section, or some of our Guides & Tutorials, just below:
Fortnite Guides - All Fortnite Redeem Codes | When Does Fortnite Chapter 3 Season 5 Start?|All Fortnite Twitch Drop Rewards| How To Make Your Own Fortnite Skin |
Fortnite Events - Fortnite Winterfest 2022 | 
The Best Fortnite Creative Codes - Best Edit Course Codes|Best Prop Hunt Codes|Best Zombie Map Codes
Featured image courtesy of Epic Games.