The tide has turned once again in Fortnite as Chapter 3 Season 2 rolled out some exciting surprises. In one of the biggest developments since the inception of the battle royale,
Epic Games removed the building feature from Fortnite
for a brief period, sending shockwaves through the long-time player base.
Of course, this is a result of the IO Forces disabling the building feature in the battle royale storyline. In order to fight back against the island invasion, players must complete a series of quests throughout Season 2.
These Resistance quests, as they're titled, involve many different facets of gameplay, and many challenges focus on some of the new game features. One of the new Resistance quests tasks players with driving a vehicle over Behemoth Bridge, so here's the location to help you complete the challenge.
Fortnite Behemoth Bridge - Season 2 Resistance quests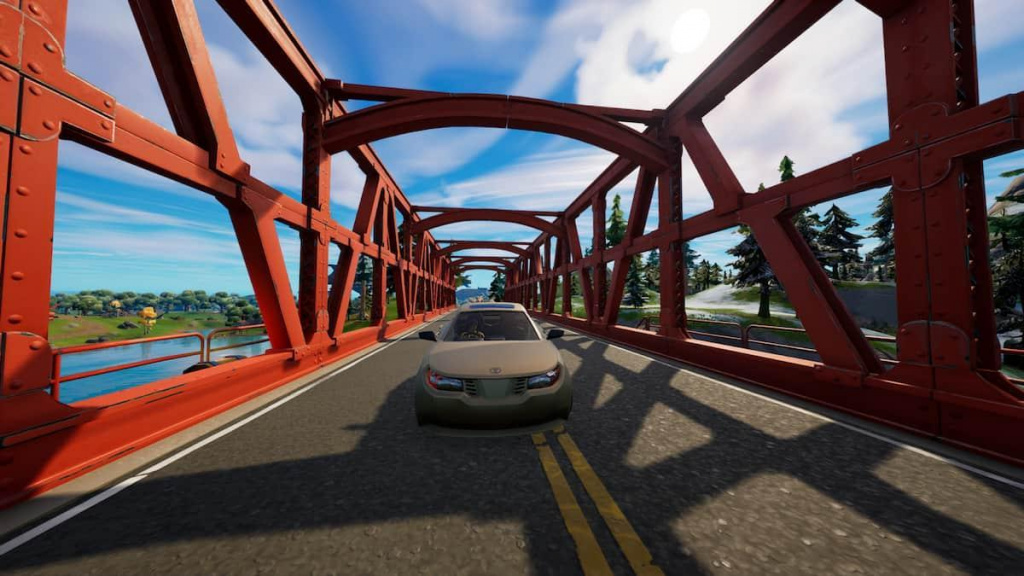 One of the main focuses in any new Fortnite season is always the battle pass and the pages of rewards it contains. Chapter 3 Season 2 is no different and players have been quick to try and clear the levels.
Completing weekly challenges is the main method to level up the battle pass, as each challenge will unlock sweet XP rewards. Added in with the storyline of Chapter 3 Season 2, players can also complete the Resistance quests to earn even more XP towards the battle pass.
After the recent weekly drop, new Resistance quests are on-hand and one, in particular, has been giving players trouble. That challenge is to "Cross Behemoth Bridge in a vehicle," which has many struggling with the location.
Have a look below for a Chapter 3 Season 2 Fortnite map highlighting the exact location of Behemoth Bridge.
Behemoth Bridge map location - Fortnite Chapter 3 Season 2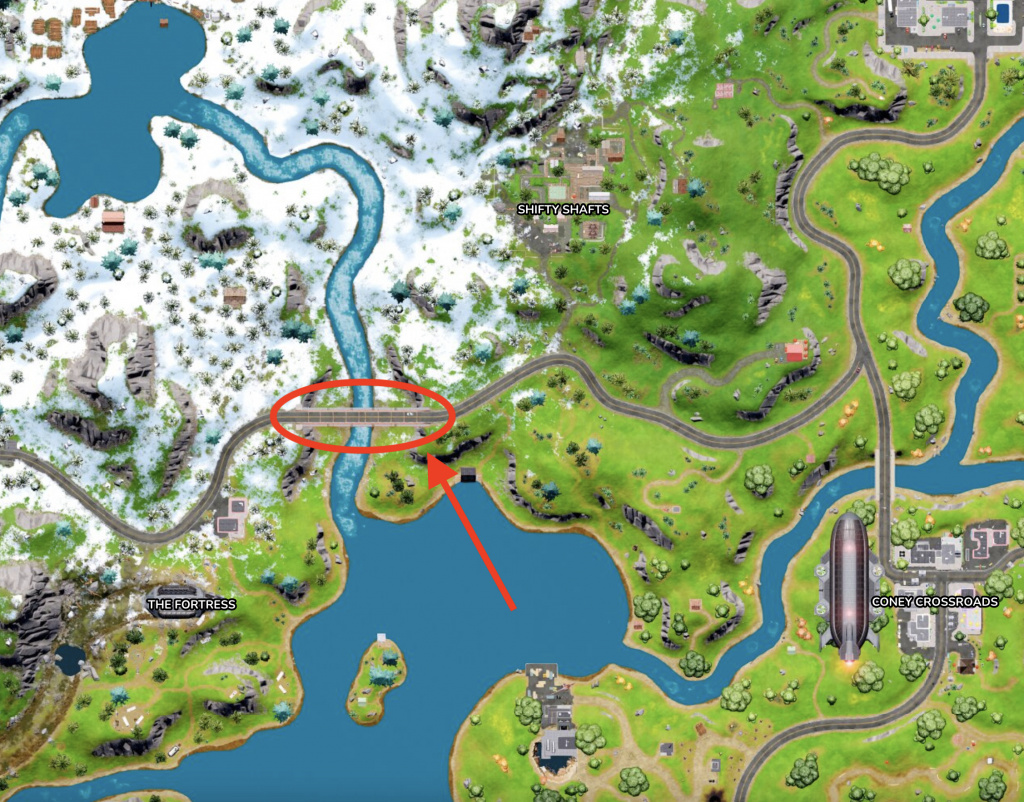 Do note you could have potentially crossed this challenge off already, as there's a chance you just drove over the bridge while trying to get into the new zone. But for those yet to complete it, you'll want to drop at either Shifty Shafts or The Fortress where you're very likely to find a fueled-up vehicle.
Simply drive it from one end of the bridge to the other (direction doesn't matter) and you'll unlock a whopping 23,000 XP towards the battle pass. But remember you likely won't be the only player attempting to complete this challenge, so keep your head on a swivel and drive across as quickly as possible.
If you're looking for more guides and information on Chapter 3 Season 2, go have a look at the rest of our dedicated Fortnite page.
Featured image courtesy of Epic Games.