It's been a rip-roaring start to Fortnite: Chapter 3, with Season 1 being content-rich and filled with surprises. Most notable was the overhaul of the Fortnite island, revealing a new map that jumpstarted the new season.
Moreover, multiple heroes and villains joined the fight, with popular crossover drops bringing some of the world's biggest stars to the battle royale. Perhaps the most extensive development of Season 1 was the return of Tilted Towers, undoubtedly bringing back memories from earlier days of Fortnite.
Now, after several months of runtime, it looks as though the clock is finally ticking down as Season 2 fast approaches. So, naturally, many players wonder: When will Fortnite Chapter 3 Season 1 end?
Fortnite Chapter 3 Season 1 - When does it end?
According to the battle pass, we can expect Fortnite Chapter 3 Season 1 to end on 19th March 2022. Noteworthy, Epic Games has not confirmed the Chapter 3 Season 2 start date, but leaks suggest it has already been uploaded to servers, which we can assume will be set for release the following day, on 20th March.
v20.00 has been added to Staging servers and will be released next weekend, unless Epic changes their plans last second!

— Shiina (@ShiinaBR) March 10, 2022
With no theme or heroes yet announced, there is still lots of mystery surrounding Season 2. However, don't be surprised if more Marvel and DC heroes pop up in the next phase of Fortnite, as Epic Games seem to have a great partnership with the popular comic book franchises.
Each new season of Fortnite brings exciting changes to the ultra-popular battle royale. Indeed, Chapter 3 Season 1 has been no different as players, new and old, have been roped back into the fast-paced action. So, it's likely that we can expect the same going into Fortnite Chapter 3, Season 2.
Looking back at the second half of Season 1,  Epic Games released weekly patches and hotfixes, like the Fortnite Bownanza Week Hotfix, that fundamentally changed the state of play for brief periods. In addition, special weapons, items, and more have been unvaulted and altered to mix and match gameplay elements from past Fortnite seasons.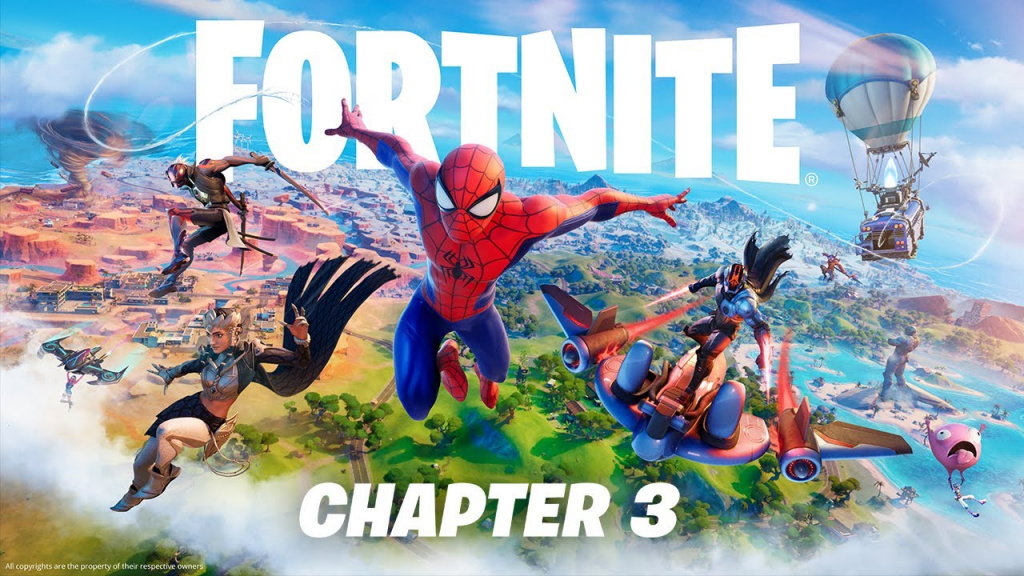 In the latest fix, Epic Games allowed players to spend their Gold Bars at discounted prices before resetting at the end of the season. Additionally, the developers included special challenges for players looking to unlock more XP towards the battle pass.
And with only a limited time to complete the quests and spend Gold Bars, players are racing to beat the deadline, as Season 2 will be live in only a few days on 20th March.
If you enjoyed this article, take a look at the rest of our Fortnite coverage, where we provide weekly challenge guides, hotfix news, patch updates, and more on our dedicated Fortnite page.
Featured image courtesy of FN_Assist / Epic Games.
---
For more Fortnite news be sure to check out our dedicated section, or some of our Guides & Tutorials, just below:
Fortnite Guides - All Fortnite Redeem Codes | When Does Fortnite Chapter 3 Season 5 Start?|All Fortnite Twitch Drop Rewards| How To Make Your Own Fortnite Skin |
Fortnite Events - Fortnite Winterfest 2022 | 
The Best Fortnite Creative Codes - Best Edit Course Codes|Best Prop Hunt Codes|Best Zombie Map Codes
Featured image courtesy of Epic Games.