The world's favourite battle royale continues to deliver to the fans with endless bundles of content. One of the reasons Fortnite has grown and grown in popularity is the wide range of options that Epic Games provide for their player base.
Of course, everyone knows Fortnite for the intense and user-friendly battle royale action, now all the way in Chapter 3 Season 1 of the storyline. But another ultra-popular game mode that has gained notoriety in recent years is the Creative mode.
Fortnite's game developers are constantly tweaking and improving the title with patches to keep players on their toes. Here's an in-depth look at everything new as part of the Fortnite Creative v19.40 Update.
Fortnite Creative mode v19.40 Update - Island Trailers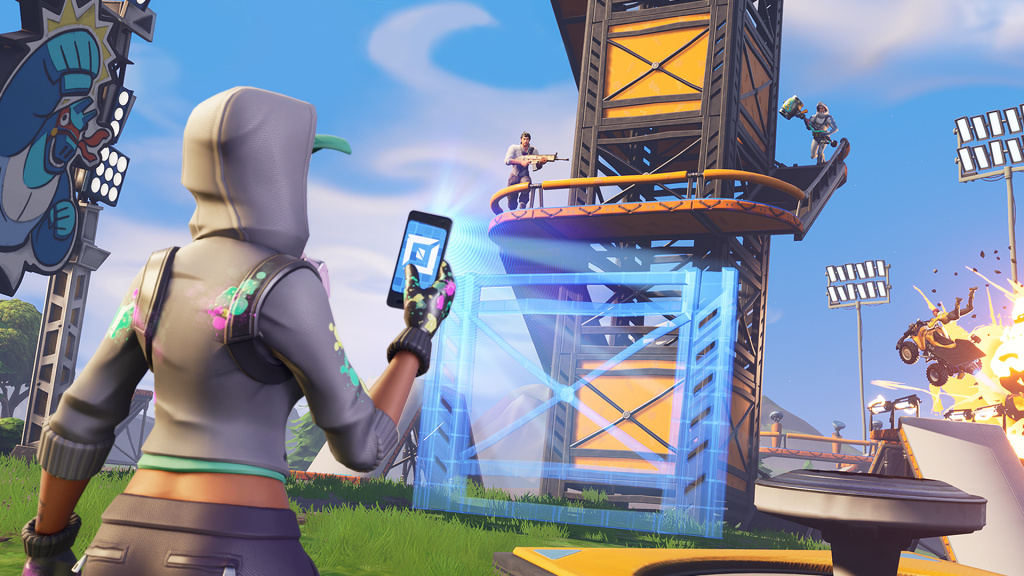 Update v19.40 just went live on Epic Games servers and there are some massive changes coming to Creative mode gameplay. The first noteworthy news piece is the Island Trailers info.
Players can upload an island trailer with their island through the Discover submission form, highlighting all the POIs of their creation. In a really cool touch from Epic, the Island Trailer will autoplay above the game tile when a player selects the island in Discover.
Do note, the audio won't be supported at the time of launch so don't expect sound with your trailers. For further Island Trailers details, check out this Epic Games blog post for submitting your Fortnite Creative island for Discover.
Fortnite Creative Update v19.40 - Guard & Supply Drop Spawners
Fortnite Creative v19.40 Update marks the release of the Guard Spawner. These units can spawn a group of enemies that patrol an area to protect it from players, as the guards have a detection system.
The Guard Spawner allows players to engage in more stealth tactics, as their guards can occupy opponents for brief periods of time. Here are the full notes on Guard Spawners, now live as part of the Fortnite Creative v19.40 Update.
Choose from 8 different Guard skins.
Drop a compatible weapon or consumable on the Guard Spawner to have the Guards from that spawner equip it.  

Add multiple items to have the Guards select randomly from the available pool.
Use the Guard filter on the weapon and consumable inventory screens to find which items are compatible with the Guard Spawner.

Control patrol radius around the spawner.
Assign Guards to teams.
Adjust many of their attributes, including awareness, accuracy, and health.
The maximum number of Guards which can be active is 30 - this is a separate limit from the limits for Fiends and Animals.
Several other devices including the Elimination Manager and Mutator Zone have been updated to allow them to interact properly with Guards.
As a bonus, here are some tips from the design team:
Friendly Fire settings affect Guards as well as players, so be careful with them!
Sneaky Snowman, Creeping Cardboard, and other hideables will allow players to avoid being spotted… as long as they don't move when the Guards are watching!
Avoid placing the spawner on very uneven ground or in places where pathfinding is likely to be an issue.
Avoid spawning too many Guards in a small radius since this could adversely affect performance on some platforms as well as cause pathfinding problems.
When Patrol settings are turned off, Guards will act like sentries - but they will move when they spot someone or when they engage in combat.

Also introduced with the Guard Spawner, the Supply Drop Spawner is also now live. This new device allows players to create their own Supply Drops with a host of configuration options.
Creators can use the Supply Drop Spawner to rain down gifts to their players, or simply drop in some serious loot and watch the fight get even more intense. Here are the brief notes from Epic Games on the Supply Drop Spawner.
Add your own selection of items.
Configure where and how often it drops.
Add class and team restrictions.
Extensive trigger/receiver support.
Make sure to go check out our dedicated Fortnite page for all the latest from Epic Games including weekly challenges, title updates, and more.
Featured image courtesy of Epic Games.
---
For more Fortnite news be sure to check out our dedicated section, or some of our Guides & Tutorials, just below:
Fortnite Guides - All Fortnite Redeem Codes | When Does Fortnite Chapter 3 Season 5 Start?|All Fortnite Twitch Drop Rewards| How To Make Your Own Fortnite Skin |
Fortnite Events - Fortnite Winterfest 2022 | 
The Best Fortnite Creative Codes - Best Edit Course Codes|Best Prop Hunt Codes|Best Zombie Map Codes
Featured image courtesy of Epic Games.