The Deathstroke Zero Cup has been officially announced, and it is open for everyone!
The iconic DC supervillain Deathstroke is coming to Fortnite as the Deathstroke Zero Outfit.
The Teen Titans adversary's arrival will also include the famous Deathstroke's Katanas, which can be used both as a Back Bling and/or Pickaxe for players.
Finally, the Deathstroke Destroyer Glider will be added as well, which can be purchased separately.
And the best thing is that you can have the Deathstroke Zero Outfit early and for free! Provided you are good at Fornite, of course.
As is tradition, the arrival of new characters is followed by a Cup named after them, and thus we now have the Deathstroke Zero Cup.
Participate in the tournament for a chance to win the Deathstroke Zero Outfit before everyone else!
Fortnite Deathstroke Zero Cup: How to join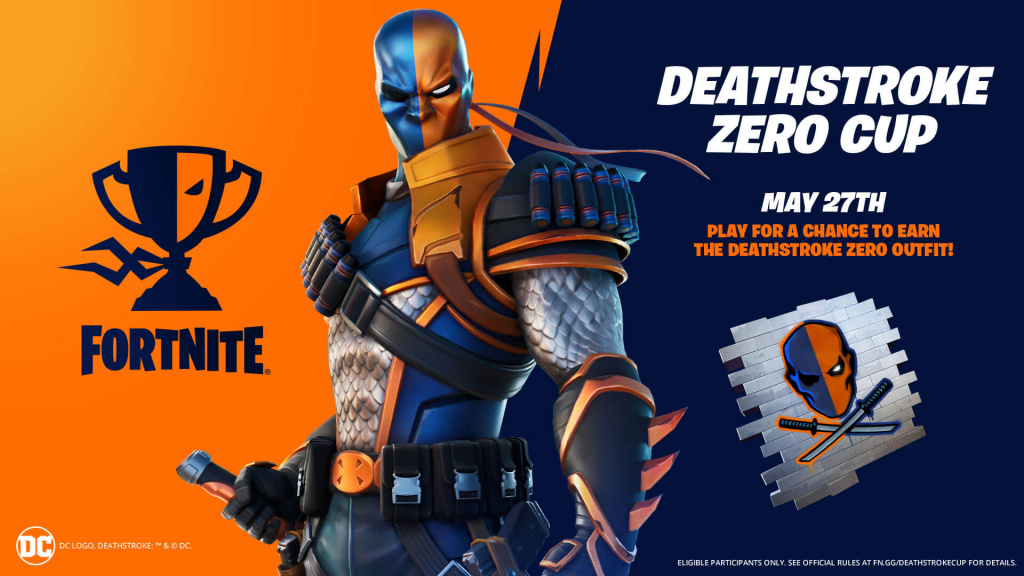 (Picture: Epic Games)
The Fortnite Deathstroke Zero Cup is a Duos tournament, which means you will need to have a friend who meets the same qualifications in order to register for the event.
All players on the Duos team must be ranked in the Arena. The players just need to be ranked in the Open League (Division I, II or III) to join the tournament.
To participate in the Deathstroke Zero Cup, all players must have Two-Factor Authentication enabled on their Epic account, and the account needs to be at least level 30.
Once the tournament becomes active, you will be able to register in-game.
Fortnite Deathstroke Zero Cup Schedule
The Deathstroke Zero Cup is a 1-day event, scheduled for 27th May 2021.
The exact times will be revealed at a later date, and you will need to check it in-game, as different regions will have different times, depending on your time zone.
FortniteDeathstroke Zero Cup: Format & Scoring
The Fortnite Deathstroke Zero Cup is a Duos tournament.
Duos will earn points based on the scoring system below, and up to 10 matches will be played.
Matches for the tournament will count only if the match begins before the tournament window closes.
Victory Royale: 42 Points
2nd: 36 Points
3rd: 32 Points
4th: 30 Points
5th: 29 Points
6th: 28 Points
7th: 27 Points
8th: 26 Points
9th: 25 Points
10th: 24 Points
11th: 23 Points
12th: 22 Points
13th: 21 Points
14th: 20 Points
15th: 19 Points
16th: 18 Points
17th: 17 Points
18th: 16 Points
19th: 15 Points
20th: 14 Points
21st: 13 Points
22nd: 12 Points
23rd: 11 Points
24th: 10 Points
25th-29th: 9 Points
30th-34th: 6 Points
35th-39th: 3 Points
40th-44th: 2 Points
45th-50th: 1 Point
For more details and a complete set of rules, check out the official Deathstroke Zero Cup rules.
Fortnite Deathstroke Zero Cup Rewards: All prizes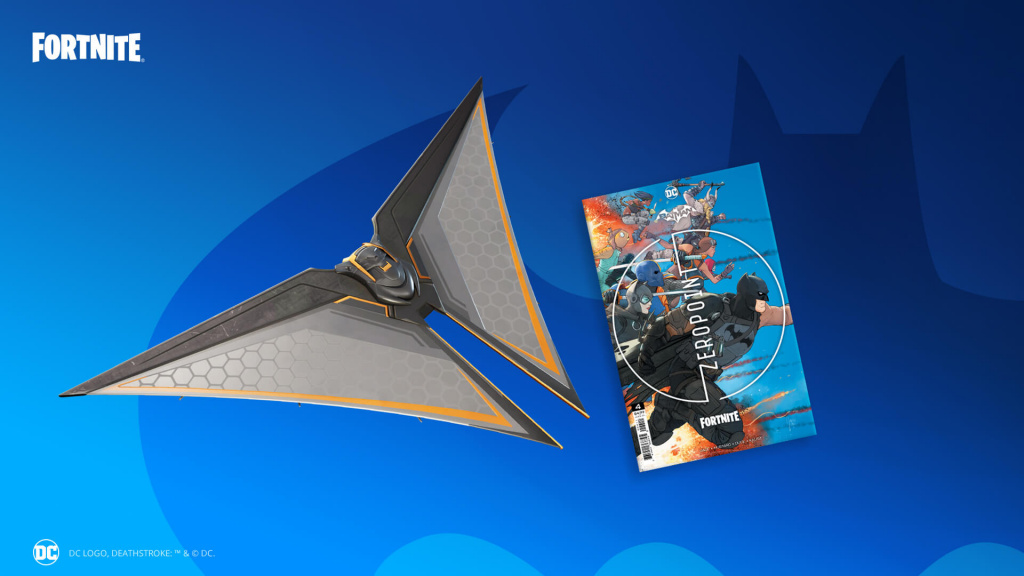 (Picture: Epic Games)
As we've mentioned earlier, the Deathstroke Zero Cup will give you a chance to earn the Deathstroke Zero Outfit early for free and some other prizes.
| | | |
| --- | --- | --- |
| Region | Rank   | Event Prizes |
| Europe | 1st - 4,500th | "Deathstroke Zero" In-Game Cosmetic Outfit, Back Bling, and Pickaxe. "Slade's Watching" Cosmetic Spray(8 Points Earned) |
| NA East | 1st - 2,000th | "Deathstroke Zero" In-Game Cosmetic Outfit, Back Bling, and Pickaxe. "Slade's Watching" Cosmetic Spray(8 Points Earned) |
| NA West | 1st - 1,000th | "Deathstroke Zero" In-Game Cosmetic Outfit, Back Bling, and Pickaxe. "Slade's Watching" Cosmetic Spray(8 Points Earned) |
| Brazil | 1st - 1,000th | "Deathstroke Zero" In-Game Cosmetic Outfit, Back Bling, and Pickaxe. "Slade's Watching" Cosmetic Spray(8 Points Earned) |
| Asia | 1st - 500th | "Deathstroke Zero" In-Game Cosmetic Outfit, Back Bling, and Pickaxe. "Slade's Watching" Cosmetic Spray(8 Points Earned) |
| Oceania | 1st - 500th | "Deathstroke Zero" In-Game Cosmetic Outfit, Back Bling, and Pickaxe. "Slade's Watching" Cosmetic Spray(8 Points Earned) |
|  Middle East | 1st - 500th | "Deathstroke Zero" In-Game Cosmetic Outfit, Back Bling, and Pickaxe. "Slade's Watching" Cosmetic Spray (8 Points Earned) |