Fortnite Chapter 3 Season 2, entitled "Resistance," has arrived and boasts a content-rich menu, including new vaulted and unvaulted weapons, cosmetics and battle pass, not to mention several striking changes. Perhaps most notable is the removal of Fortnite's critical Building mechanic.
In addition, players have noticed strange red and blue lines appearing on the island's map, leaving many to wonder what the lines could mean. Fortunately, the answer is relatively straightforward, with the lines denoting a lore aspect to the season.
What are the Red and Blue lines on the map in Fortnite?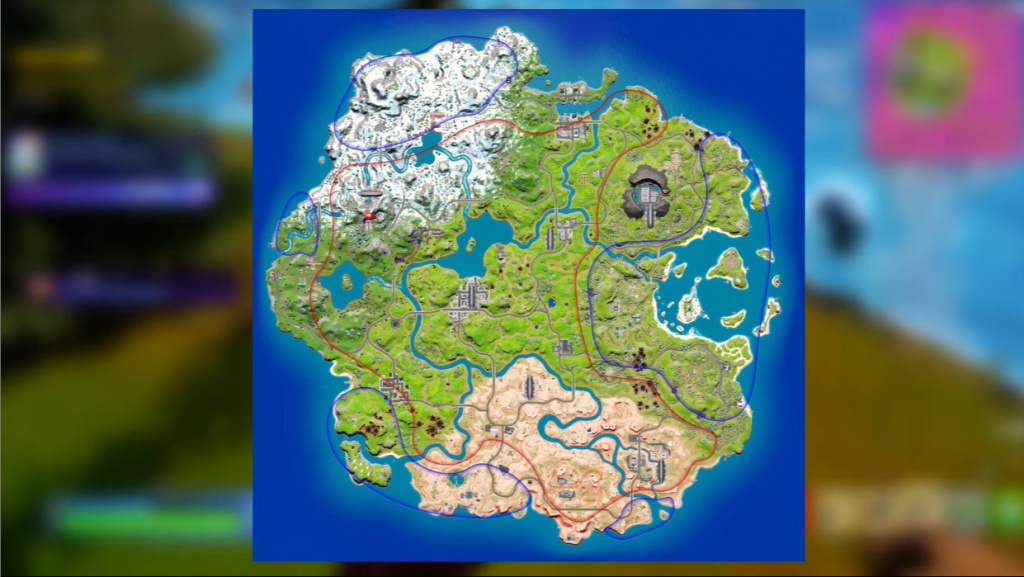 Specifically, the lines denote territories under the control of the two factions. On the one hand, the Blue lines denote zones controlled by The Seven (or the Resistance). On the other hand, the Red lines represent zones controlled by the Imagined Order (or IO).
What can you find in the Blue zones?
Notably, the Blue zones are safer for players to venture to since they are located on the outer part of the island. In these zones, you will find tools belonging to the Resistance, including weapons like the Combat SMG and Striker Burst Rifle. You can also find the Armoured Battle Bus, Sentry Guards, and Turrets.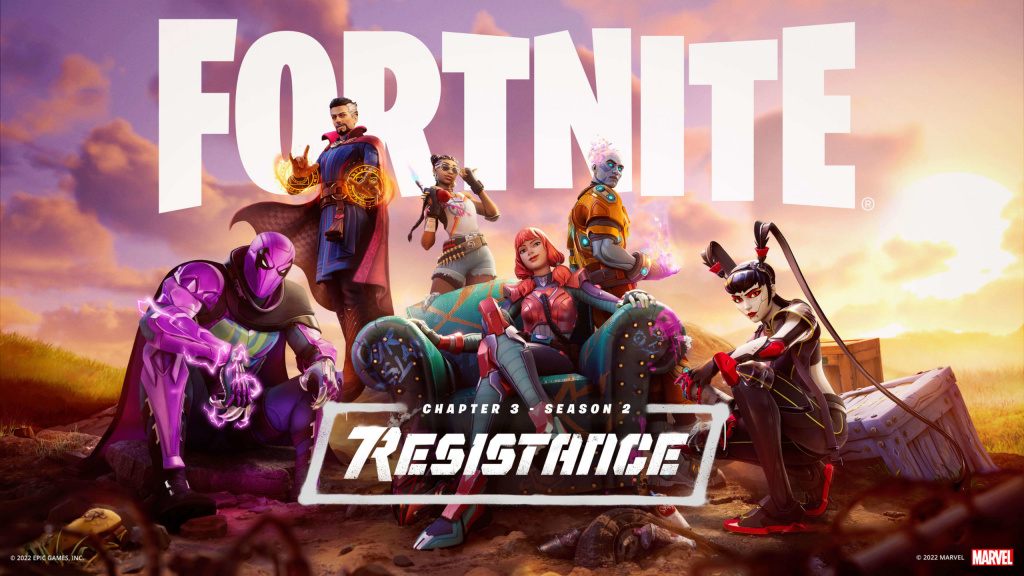 What can you find in the Red zones?
On the other hand, the Red zones are a bit dangerous; however, they offer equally lethal rewards. For example, you can find the IO Titan Tank, which boasts an insane 2,500 health, front cannon and machine gun turret (you can find them at Rocky Reels, Tilted Towers and Coney Crossroads -- you can thank me later). You'll also find IO Guards, Air Blimps and Siege Cannons.
At this time, the IO-controlled zone represents the vast majority of the Fortnite map; however, we could see the Resistance expand to claim more territory as the season progresses, with The Seven slowly taking back control.
We should add that you can also find NPCs in both map factions. As you might have guessed, not all are friendly. In particular, NPCs in the Blue zone are friendly and interactable, while those in the Red zone are not and will try to kill you.
We hope this guide was helpful. If you're interested in more exclusive Fortnite news, updates, guides and content, consider checking out our dedicated Fortnite section for more.
Featured image courtesy of Epic Games via YouTube / Kanga.
---
For more Fortnite news be sure to check out our dedicated section, or some of our Guides & Tutorials, just below:
Fortnite Guides - All Fortnite Redeem Codes | When Does Fortnite Chapter 3 Season 5 Start?|All Fortnite Twitch Drop Rewards| How To Make Your Own Fortnite Skin |
Fortnite Events - Fortnite Winterfest 2022 | 
The Best Fortnite Creative Codes - Best Edit Course Codes|Best Prop Hunt Codes|Best Zombie Map Codes
Featured image courtesy of Epic Games.