Epic Games not only introduced Marvel heroes and villains to Fortnite with Season 4. The developer also added a plethora of new fish to the Battle Royale. One of these fish, the Fortnite Midas Flopper, is likely the most powerful consumable in the game. Here's how you can possibly catch the elusive Midas Flopper.
Fortnite Midas Flopper: How to catch
First off, following the steps we share on how to catch the Fortnite Midas Flopper doesn't guarantee you will ever see it. The Midas Flopper fish in Fortnite is extremely rare, like the Golden Mushroom or the Mythic Goldfish.
With this being said, you can increase your chances of catching the Fortnite Midas flopper by fishing in a certain location.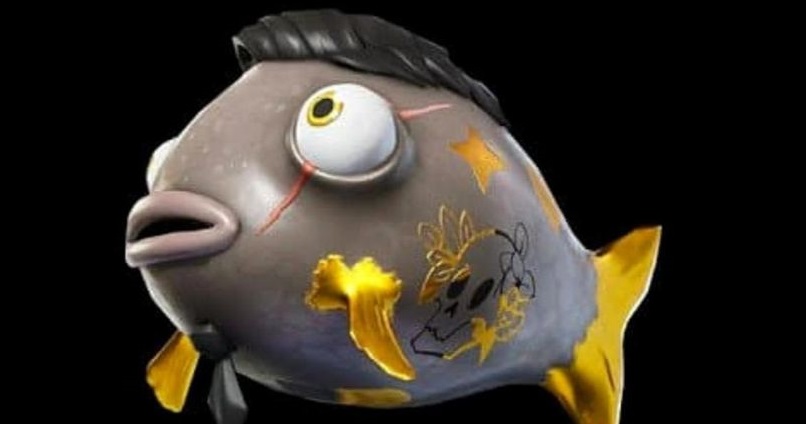 (Picture: Epic Games)
So how do you find one of these beautiful fish in Fortnite Season 4? Well, it is pretty much up to luck, and you can possibly find it anywhere.
However, if you take the steps below, you might slightly increase your chances of catching the Fortnite Midas Flopper, judging by reports from players who've managed to catch one.
Jump into a Battle Royale match.
Land at Sweaty Sands.
Pick up a fishing rod.
Head to the pier.
Fish for hours on end for a chance of getting the Midas Flopper.
The Fortnite Midas Flopper, if you manage to actually catch one, turns fills your inventory with legendary weapons. Fishing from the pier at Sweaty Sands is your best bet.
This is why the fish is arguably the strongest item in the game. It is also why many players might never catch one. 
Although the steps below, specifically fishing at the pier should increase your chances, don't expect to catch one quickly.