Fortnite Chapter 2 Season 6 has many new locations and POI players can visit. The central location, named "The Spire" will be a highly-contested area for most of the season, as well as other smaller Guardian spires spread across the map. However, it is definitely worth visiting, especially if you want to get your hands (or should we say feet?) on the Mythic Spire Jumpboots item in Fortnite Season 6.
How to get Fortnite Mythic Spire Jumpboots
First off, the Mythic Spire Jumpboots in Fortnite Season 6 will give you a whole lot of mobility. Doing a double-jump with this new Mythic item will prevent fall damage, while performing a triple-jump even allows you to re-deploy your glider.
If this sounds like something you want to get for your arsenal in a Fortnite Season 6 match, then we've got some bad news for you: in a Battle Royale match, while the instructions are simple, it might be very difficult to get the Mythic Spire Jumpboots.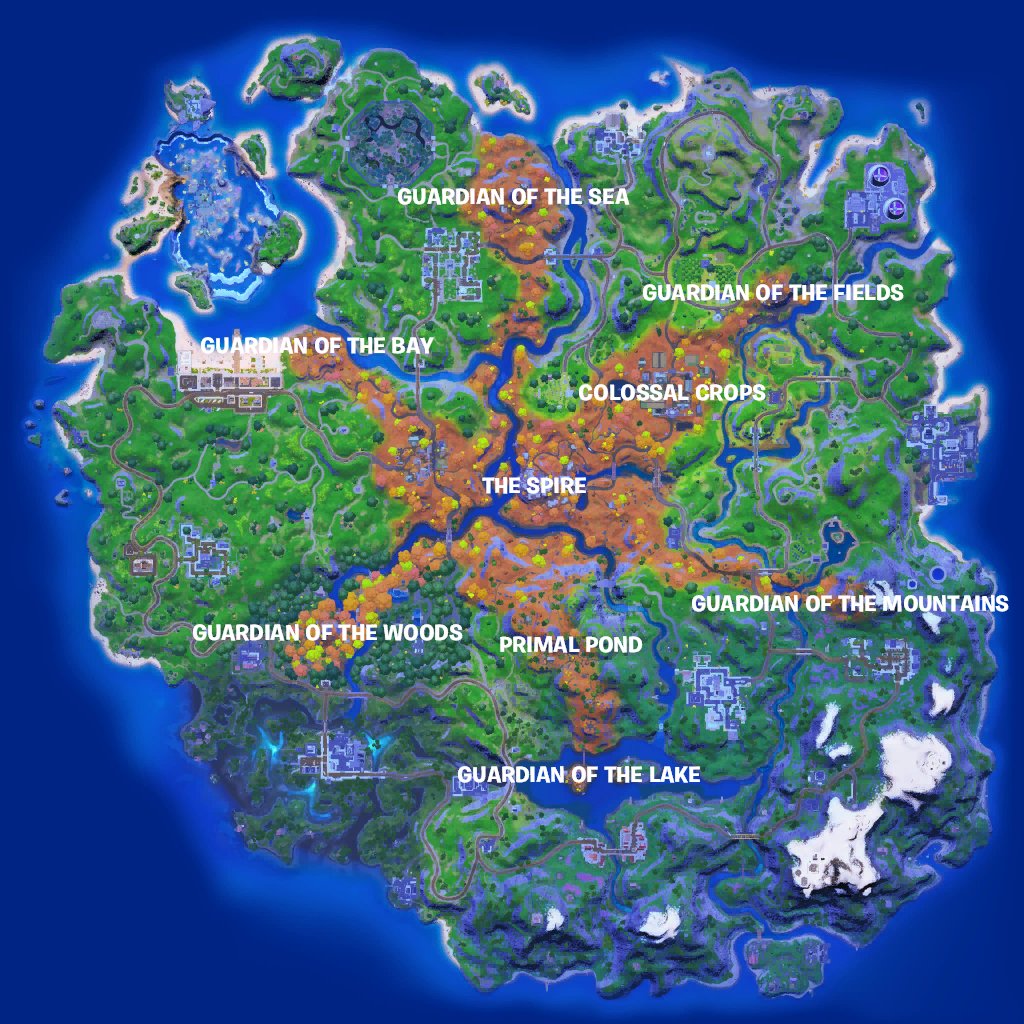 (Picture: HYPEX)
In the map above, you can see the Guardian locations. First off, you will need to find some weapons then take out one of the Guardians at these locations.
After you've taken one down, they will drop a Guardian Orb. Here comes the hard part; you will need to carry the Guardian Orb (without getting killed) all the way back to the centre of the map. Then, proceed to insert the Guardian Orb into a pillar at The Spire to get your Mythic Spire Jumpboots.
While this sounds easy, it is incredibly hard to achieve since players can easily kill you will you are carrying the orb around. Further, both The Spire and the Guardian locations will be highly contested areas throughout Season 6.
In the video below, YouTuber CraZ shows you how to get the Mythic Spire Jumpboots.
One final tip we can give you is to play with friends to get these Mythic Spire Jumpboots. You are able to carry a Guardian Orb in the passenger seat of a vehicle, which means a friend can drive you to your destination, making the process a bit easier.
---
For more Fortnite news be sure to check out our dedicated section, or some of our Guides & Tutorials, just below:
Fortnite Guides - All Fortnite Redeem Codes | When Does Fortnite Chapter 3 Season 5 Start?|All Fortnite Twitch Drop Rewards| How To Make Your Own Fortnite Skin |
Fortnite Events - Fortnite Winterfest 2022 | 
The Best Fortnite Creative Codes - Best Edit Course Codes|Best Prop Hunt Codes|Best Zombie Map Codes
Featured image courtesy of Epic Games.