All Fortnite fans should know by now that Chapter 2 Season 7's focus is on an alien invasion unless they haven't played the game for the last few months. Throughout the season, we've fought off invaders, enjoyed various events such as the Rift Tour, played around with alien tech, and even saw some whole areas get abducted. With the Fortnite 17.50 update being the last one, it will soon be time for the end-of-season live event to get underway. Here's everything we know so far about the Fortnite Chapter 2 Season 7 live event, including the exact start date and time, how fans can join in the action, and what you can expect in terms of content for Fortnite Operation: Sky Fire. 
Fortnite Operation: Sky Fire - Start date and time
Fortnite fans will want to mark their calendars and, in some regions set their alarms for Operation: Sky Fire, the live event which will usher in Chapter 2 Season 8.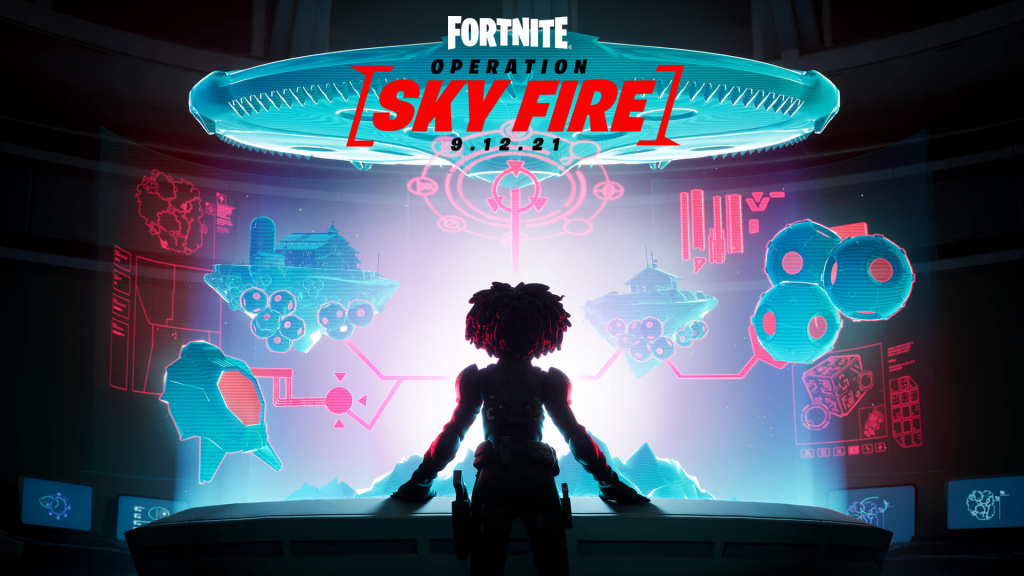 Epic Games has officially confirmed the exact start time and time for Fortnite Operation: Sky Fire. 
The Season 7 live event kicks off on 12th September at 16:00 ET. For those in the UK, that's 23:00 BST on 12th September.
How to join Fortnite Sky Fire live event and content
Fortnite Operation: Sky Fire is a live in-game event. This means that players who want to join in will have to launch the game and join the event playlist.
The Operation: Sky Fire event playlist will go live in Fortnite 30 minutes before the start date and time as outlined in the previous section.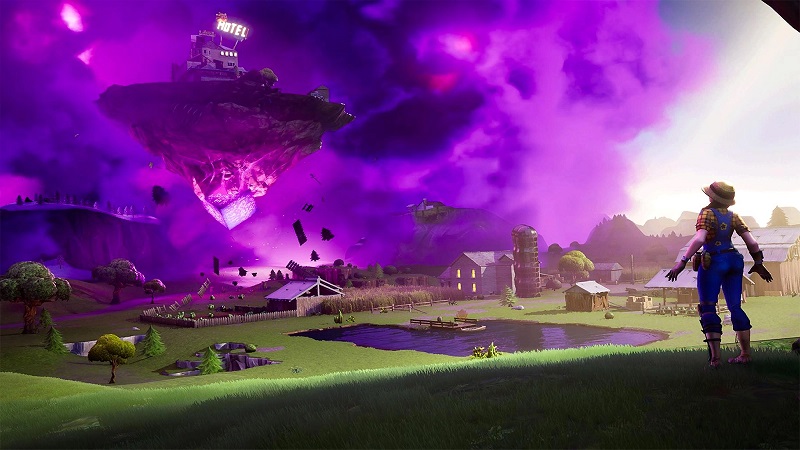 Players can join the Fortnite Operation: Sky Fire event with a full lobby of 16 friends to tackle Dr Slone's secret mission. 
The only official content and story details about the event has been shared by Epic Games and reads: "With the Mothership's sights set on the Imagined Order's secret base at Corny Complex, Slone has hatched a plan to end the Invasion once and for all. You've answered her calls, worked as an undercover agent for the IO - now it's time to infiltrate The Last Reality and put a stop to the Alien's occupation."
While there are some dataminers that have shared voice line details about Fortnite Operation: Sky Fire, sharing these lines would be considered major spoilers for the community at large.
We've therefore kept the information on content, even though it's brief, to the official details shared by Epic Games.
So there you have it, all the details revealed so far about the Fortnite Operation Sky Fire live event to usher in Season 8. We will just have to wait and see how the event turns out. 
Don't forget to check out our dedicated Fortnite section filled with guides, news, leaks and more.
---
For more Fortnite news be sure to check out our dedicated section, or some of our Guides & Tutorials, just below:
Fortnite Guides - All Fortnite Redeem Codes | When Does Fortnite Chapter 3 Season 5 Start?|All Fortnite Twitch Drop Rewards| How To Make Your Own Fortnite Skin |
Fortnite Events - Fortnite Winterfest 2022 | 
The Best Fortnite Creative Codes - Best Edit Course Codes|Best Prop Hunt Codes|Best Zombie Map Codes
Featured image courtesy of Epic Games.