Epic Games have announced a huge collaboration with a certain musical superstar as part of the "Fortnite Rift Tour". Although Epic Games didn't divulge exactly who this superstar is, we're pretty certain it's Ariana Grande. If that's not enough, there is also a collaboration with DC's Suicide Squad releasing sometime today.
The Rift Tour event is set to be a spectacle, kicking off from the 6th of August, and has been described as a "musical journey into magical new realities". There are a few challenges that you can complete ahead of the event in order to earn epic Rift-themed rewards. 
How to interact with Alien Hologram Pad on Party UFO
Finding the Alien Hologram Pad on the Party UFO is one of three Rift Tour challenges. Sadly you won't earn any XP but you will receive epic Rift-themed rewards, including a Cosmic Cuddles loading screen, a Rift-sterpiece Spray, and a Cloudy Kitty emoticon.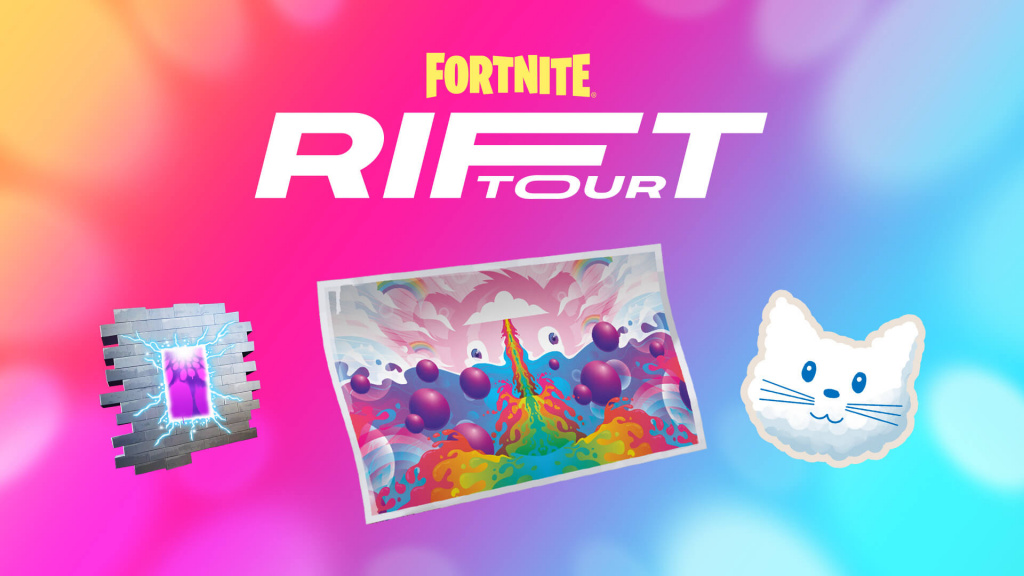 Before searching for a match, head to the Rift Tour tab and "Save The Date". Simply head to the dedicated tab in the Main Menu and choose a date that is best suited for your region. This in itself is a quest completed and will earn you a Cosmic Cuddles loading screen.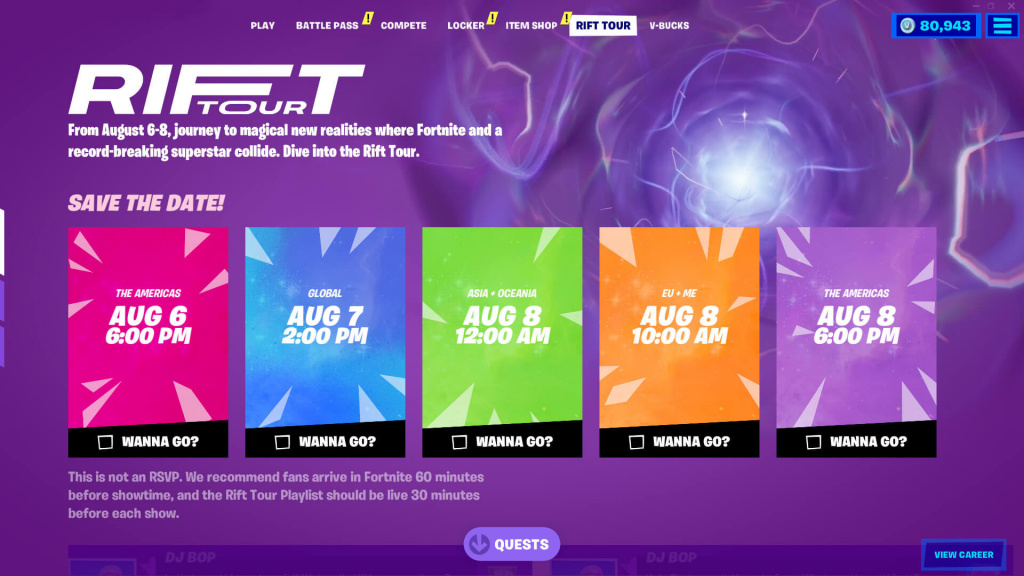 Next, you'll have to find and interact with the Alien Hologram Pad on top of the Party UFO. This is a relatively easy quest to complete. All you have to do is navigate to the centre of the map. You'll find the Party UFO landing site in the middle of the purple-coloured area.
The Party UFO should be pretty easy to spot from the sky. This is why it's a good idea to land there directly after jumping off the bus.
As you descend, make sure that you land on top of the UFO. Once you have landed, look around for the Alien Hologram Pad. You can find it near the South-West part of the spacecraft.
You'll know when you have found it because the Hologram Pad will be hovering mid-air, and illuminated with pink and blue light. Simply interact with it by walking toward it.
You'll be given low gravity as you approach it, bolting you up into the air. This will signal the completion of this quest and you will receive a Cloud Kitty emote as a reward.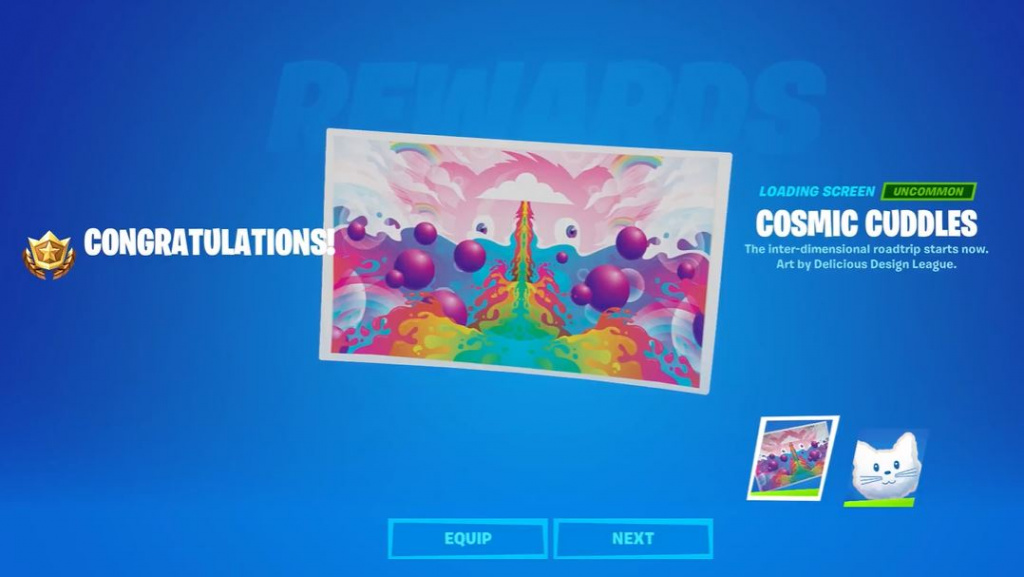 Be sure to check out our guide finding the Rift Tour poster locations to snag another Fortnite Rift Tour reward.
You can watch a walkthrough of what to do in the video below.
Don't forget to check out our dedicated Fortnite section, featuring guides, news, leaks, and much more.