Epic Games have announced a huge collaboration with a certain musical superstar as part of the "Fortnite Rift Tour". Although Epic Games didn't divulge exactly who this superstar is, we're pretty certain it's Ariana Grande. If that's not enough, there is also a collaboration with DC's Suicide Squad releasing sometime today.
The Rift Tour event is set to be a spectacle, kicking off from the 6th of August, and has been described as a "musical journey into magical new realities". There are several posters plastered across Fortnite that you can find and interact with to reveal epic rewards. Here are all the Rift Tour poster locations in Fortnite.
Where to Find the Fortnite Rift Tour Posters
Finding the Fortnite Rift Tour posters forms part of one of three challenges. Sadly you won't earn any XP but you will receive three awesome rewards, including a Cosmic Cuddles loading screen, a Rift-sterpiece Spray, and a Cloudy Kitty emoticon.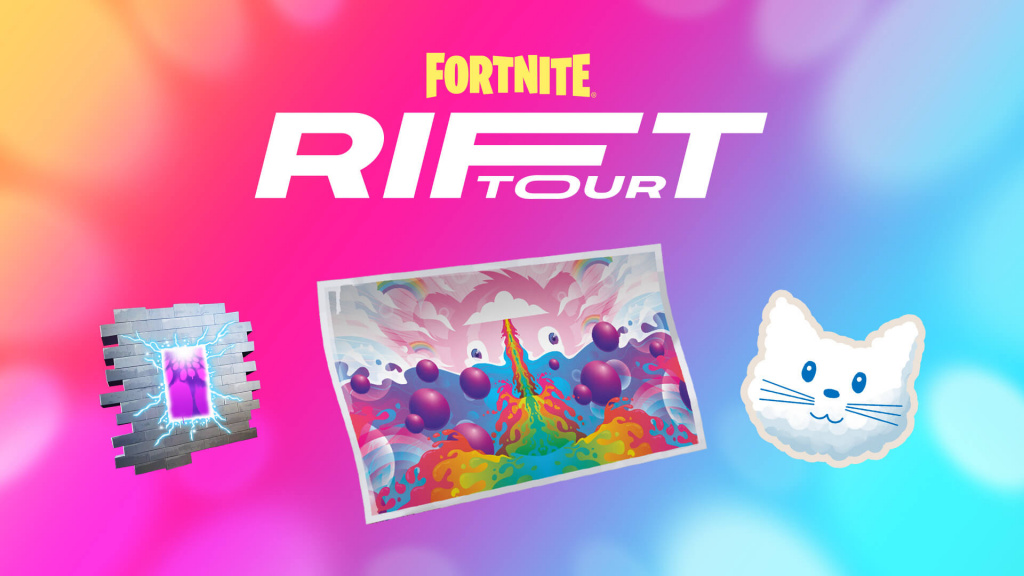 There are several locations where you can find the posters, most of which you could find right next to each other. But don't worry, you don't need to hunt each of them. You'll only need to interact with one of the posters to complete the challenge.
Before searching for a match, head to the Rift Tour tab and "Save The Date". Simply head to the dedicated tab in the Main Menu and choose a date that is best suited for your region. This in itself is a quest completed.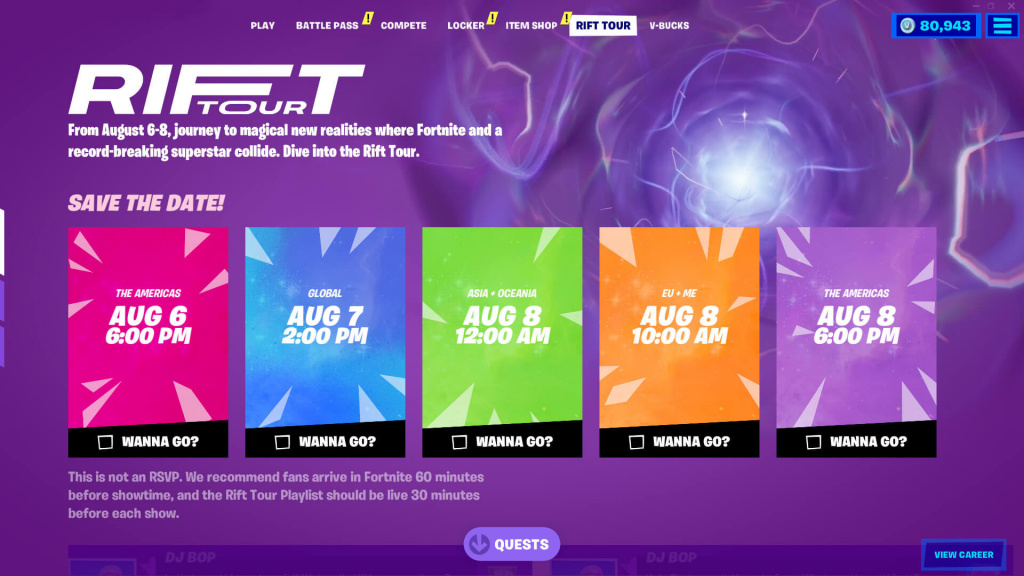 Once in-game, you can head to any of the five locations listed below.
Believer Beach
Misty Meadows
Lazy Lake
Retail Row
Risky Reels
Credit to Eurogamer for the images below, pinpointing the exact locations of the Fortnite Rift Tour posters in their detailed guide.
If you're headed to Believer Beach, then you'll likely find posters scattered everywhere. There are two posters located close to where the road towards the pier starts. They're on the walls of each side of a store's door.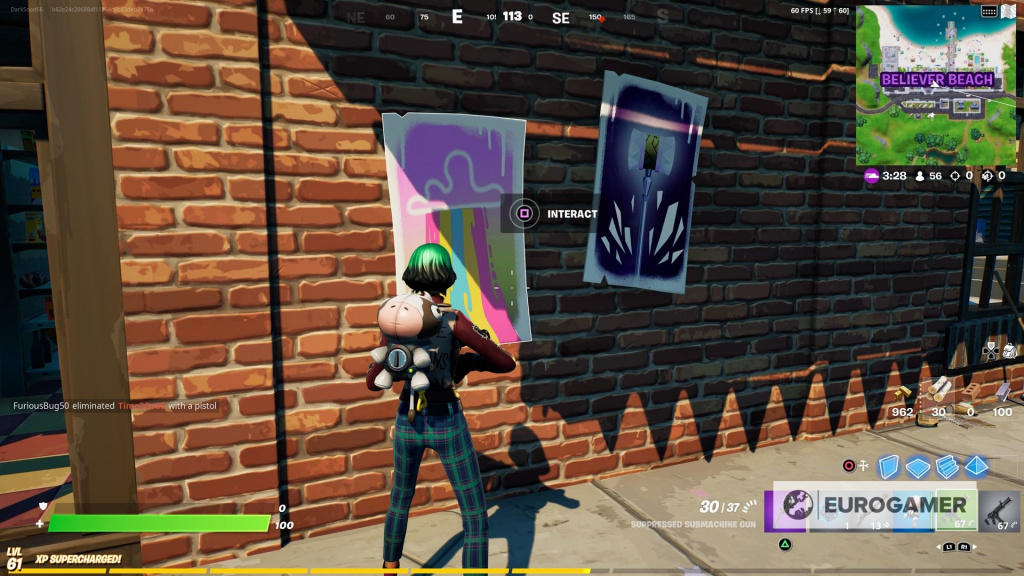 Risky Reels is a small town, West of Corny Complex. Head to the fence, located North of the area to find several posters plastered on it.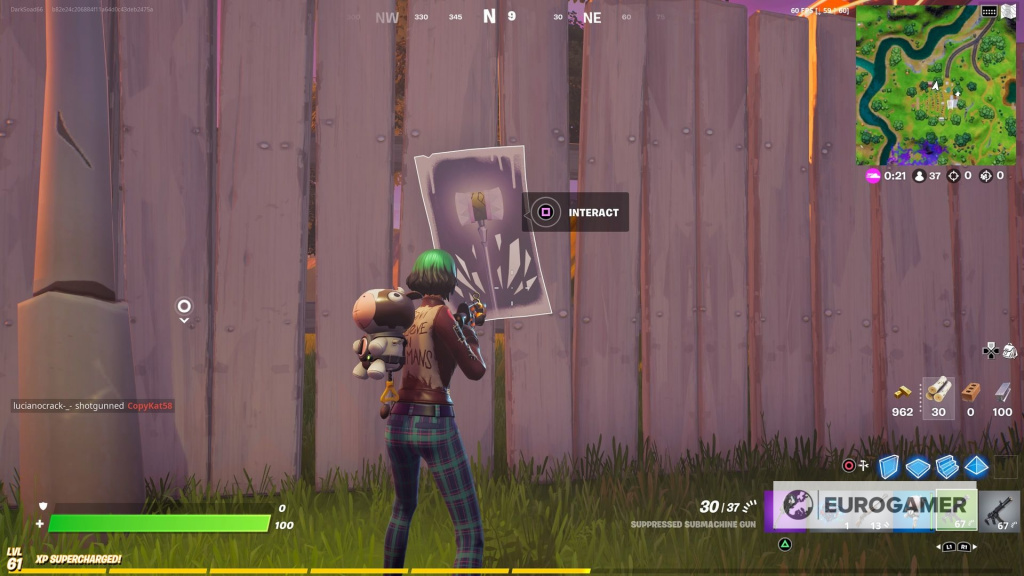 If you're ballsy enough to head to Lazy Lake, then navigate to the center and find the outdoor dining area. You'll find a poster right next to a blue outlet.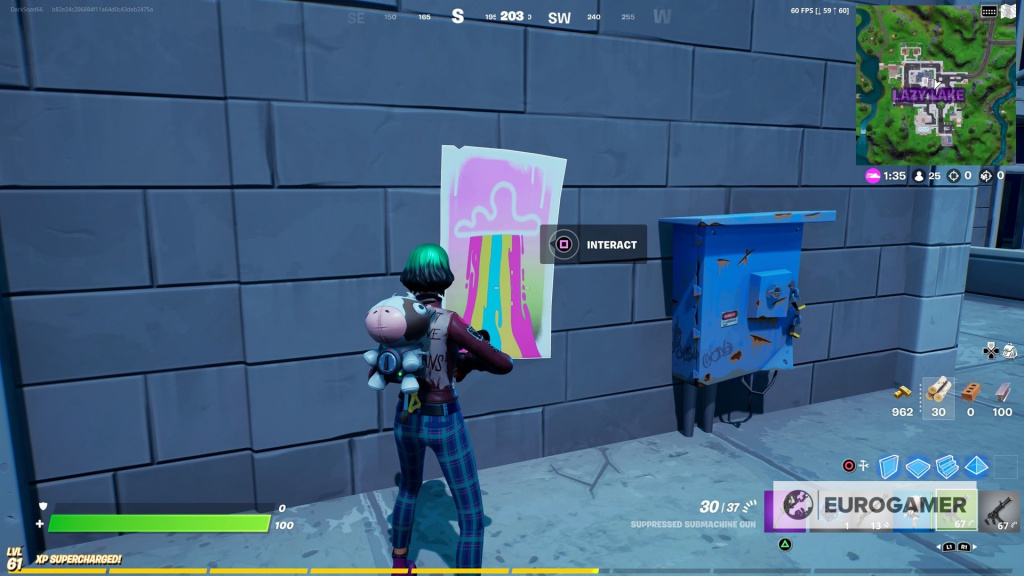 If you'd prefer heading to a less populated area, then go to Misty Meadows. There is a poster between the second and third house, on the eastern side of the town. The houses are located to the left of the main road.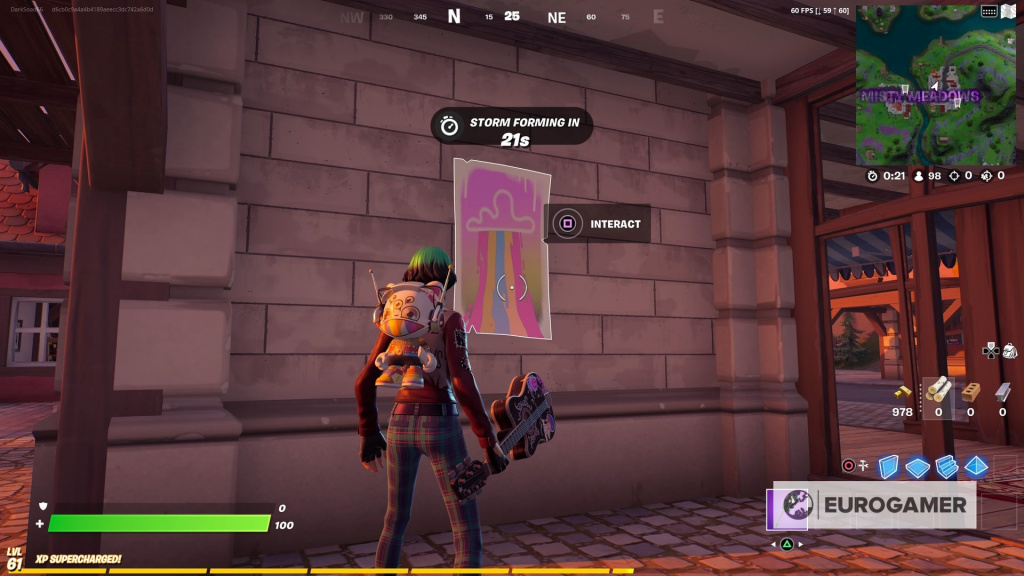 There are likely more locations to be found as the event progresses. Hopefully, this is enough to get you started. Be sure to check out our guide to the Alien Hologram Pad to snag another Fortnite Rift Tour reward.
Don't forget to check out our dedicated Fortnite section, featuring guides, news, leaks, and much more.