The Fortnite Rift Tour is the latest live event from Epic Games and will launch from the 6th of August. The Rift Tour is set to feature international superstar, Ariana Grande, who will join the likes of LeBron James and Travis Scott in the Fortnite Icon Series.
There are already several posters plastered around Fortnite and in the real world, promoting the upcoming event. Now, data miners have dug up exclusive promotional videos that have gotten fans in a frenzy.
Fortnite Rift Tour trailer videos leaked
The Post-Launch video was leaked by iFireMonkey and GMatrixGames on Twitter on the 1st of August and features Fortnite characters surfing down a waterway to a Juice WRLD and Marshmello's "Come and Go" track.
Exclusive: Rift Tour Post Launch Video

VIA: Me & @GMatrixGamespic.twitter.com/Ad4OVNQnC9

— iFireMonkey (@iFireMonkey) August 1, 2021
The Rift Tour will be the next biggest live event in Fortnite Chapter 2 Season 7. As you can imagine, fans were crazed over the launch video.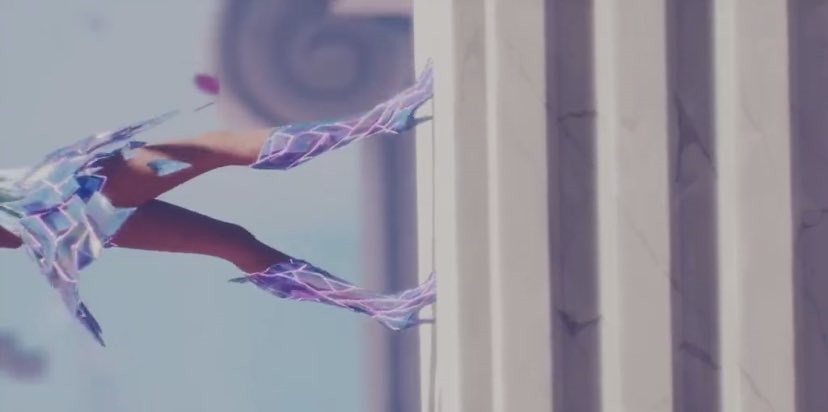 iFireMonkey also leaked the exclusive Rift Tour "Hype" video to go along with it. In the video, we can catch glimpses of Ariana Grande's Icon Series skin.
Exclusive: Rift Tour "Hype" Video

VIA: Me & @GMatrixGamespic.twitter.com/slFNLRIy1T

— iFireMonkey (@iFireMonkey) August 1, 2021
It also appears as though Storm King, the beast found in the Canny Valley quest, is featured in the trailer.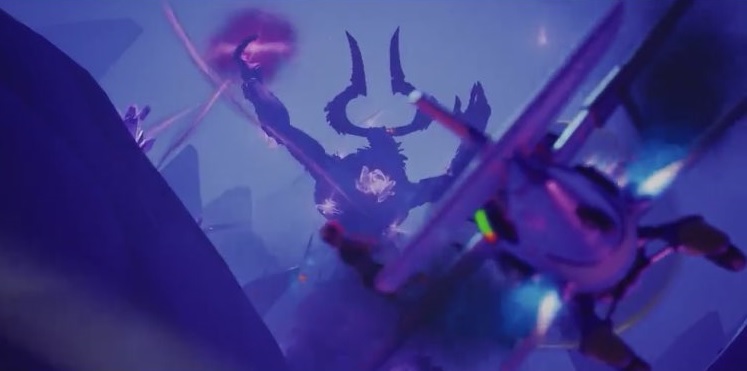 Some fans speculate that the Rift Tour event will rift through previous events in Chapter 2 as well or collide with other Epic Games titles, like Fortnite: Save The World (STW).
"Did I just see the Halloween storm monster from STW and chapter 2: Season 1", one Twitter user commented.
"Wait a minute, the Storm King was in the trailer, don't forget STW is promoting Rift Tour, could that mean we'll be entering the STW reality", another user speculated.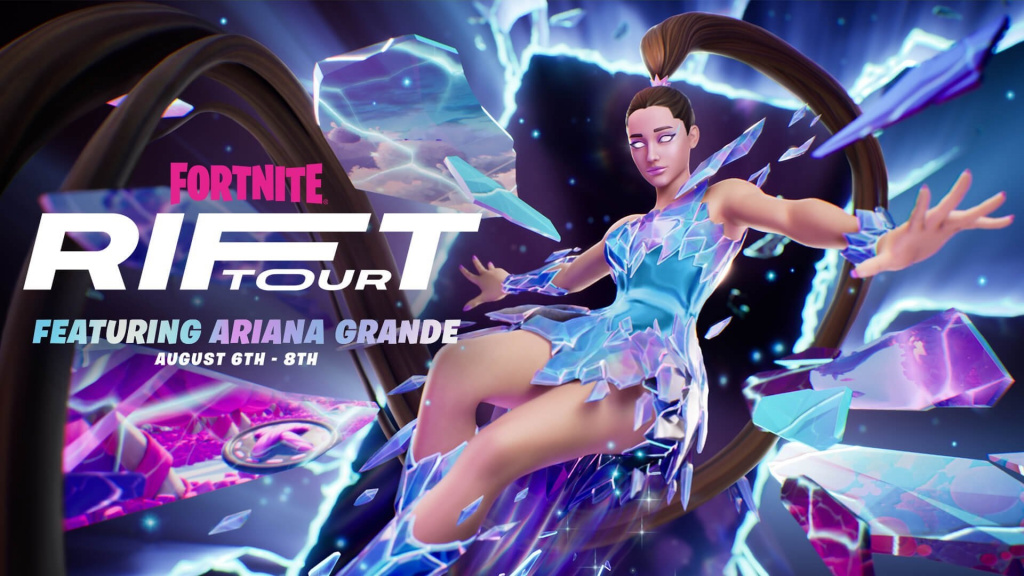 iFiremonkey also revealed that active Fortnite Crew subscribers will receive rewards during the Rift Tour if they are logged in anytime from 3 PM BST starting from the 4th until the 9th of August.
The rewards Fortnite Crew members will receive include the Rainbow Cloudcruiser Umbrella, the Skye up High Loading Screen, and a Rift Tour-themed Banner.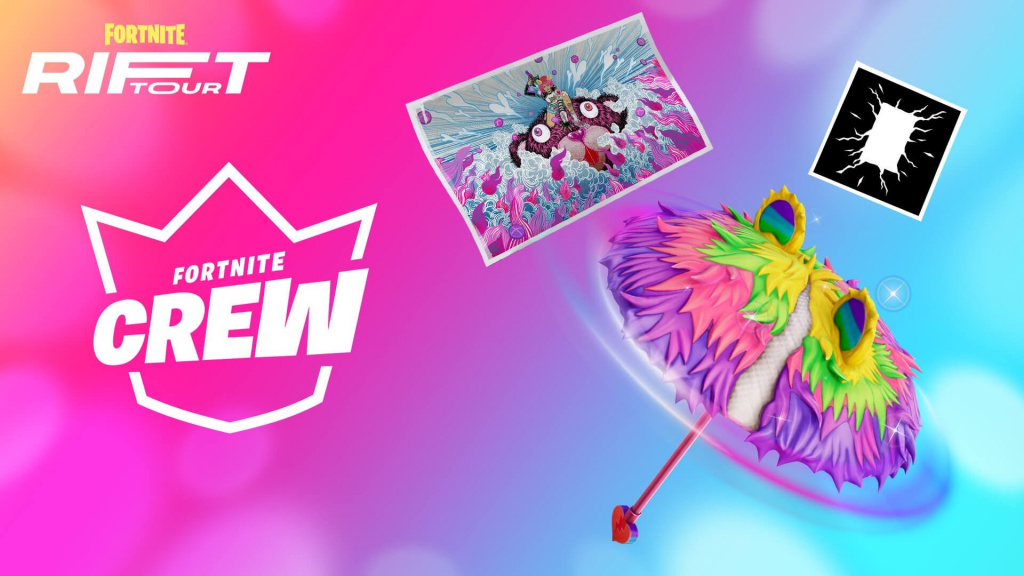 Be sure to check out the exclusive Rift Tour Live event leaks video by iFireMonkey below for further insights on the upcoming release.
Don't forget to check out our dedicated Fortnite section, featuring guides, news, leaks, and much more.
Header image via Epic Games.