With the release of Fortnite v14.30, the secret Gnomish storyline continues via a new secret challenge. The Most Wanted secret challenge in Fortnite Season 4 is the easiest one yet, and if you are looking to pick up an easy 10,000 XP towards your Battle Pass, then this shouldn't take more than one match to complete. Here's what you need to know.
Fortnite secret challenge: How to complete Most Wanted
The Fortnite Season 4 secret challenge Most Wanted is, without a doubt, one of the easiest to complete but it also gives the least XP. While you only get 10,000 XP for completing this challenge, you can do it very quickly.
To complete the challenge, all you need to do is find one of three spray art of an evil-looking gnome, and walk up to it.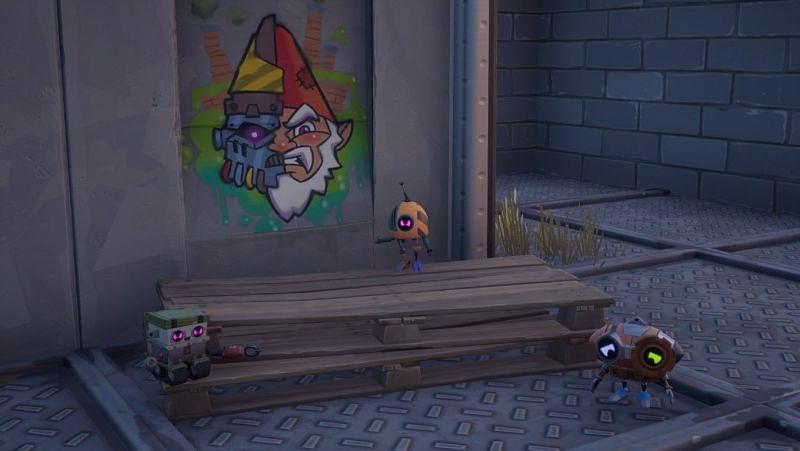 (Picture: Epic Games)
The location for each of these sprays are explained below:
Location 1: Inside the mouth of The Shark POI.
Location 2: Above the dock at Hydro 16.
Location 3: Underneath the broken building on the Northside of the Camp Cod island.
Players should be able to complete the Fortnite Season 4 secret challenge Most Wanted in one match, unless you get extremely unlucky, dying before you can get to one of these sprays.
Remember, you only need to visit one of these locations, as subsequent visits will not grant you more XP.