Following in the footsteps of Marshmello, rapper
Travis Scott is the next musician
to stage his own event within the realms of Fortnite. 
Fortnite has become synonymous with crossover events for big movie franchises like Star Wars and Marvel's Avengers, but it's also dabbled in musical guests in the past too.
The latest is Travis Scott, who previously streamed the title alongside fellow rapper Drake, so here's what you need to know about the Astronomical event. 
What is the Fortnite and Travis Scott event?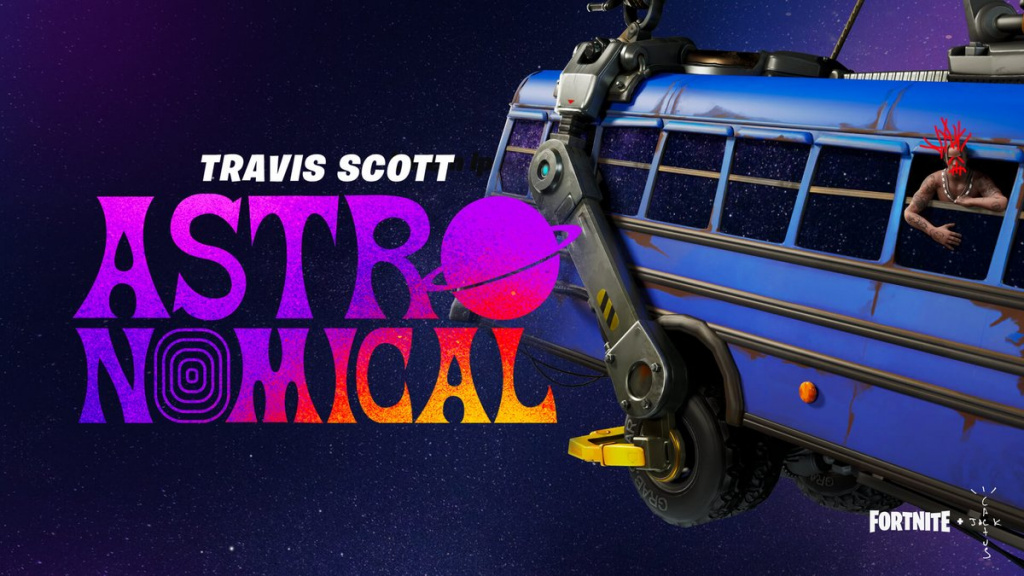 Travis Scott is heading to Fortnite (Picture: Epic Games) 
Astronomical is a collaboration between Fortnite and Travis Scott where the rapper will debut a new track during an in-game concert, much like Marshmello's history-making DJ set back in 2019. 
The event is described as an "other-worldly experience inspired by Cactus Jack's creations, built from the ground up in Fortnite". 
Details are scarce in terms of what the concert will involve, although a new leaked swimming mechanic indicates it could have underwater elements.
When does it take place? 
The Astronomical event runs from Thursday 23rd April to Saturday 25th April, and takes place at various times so players around the world can jump in at a reasonable time. 
While time slots are aimed specifically at certain territories, anybody around the world can jump in whenever it suits best - with the recommendation players turn up 30 minutes prior. 
Thursday 23rd April
The Americas - 7pm EDT/12am BST
Friday 24th April
EU and ME - 10am EDT/3pm BST
Saturday 25th April
Asia and Oceania - 12am EDT/ 5am BST
EU and ME - 11am EDT/ 4pm BST
The Americas - 6pm EDT/ 11pm BST
Where can I find the Travis Scott concert in Fortnite?
The Travis Scott event can be found north of Sweaty Sands on a tropical island near The Shark. You can check out photos of the island under construction below. 
By discovering the island, you'll also complete one of the Travis Scott Astronomical challenges, which involve bouncing off giant golden Astro heads littered around the map.
Is there any rewards for attending the Astronomical event?
A Travis Scott skin will also be available as part of Fortnite's Icon Series (following on from Ninja), with other outfits, emotes and more available from 21st April. More gear will also be available for completing Astronomical challenges. 
By attending the Astronomical event, you'll also gain access to the Astroworld Cyclone Glider and two loading screens for free, so there's an incentive too at least. You can check out the skins and glider below. 

The Travis Scott skin is available now in the Astronomical bundle (Picture: Epic Games)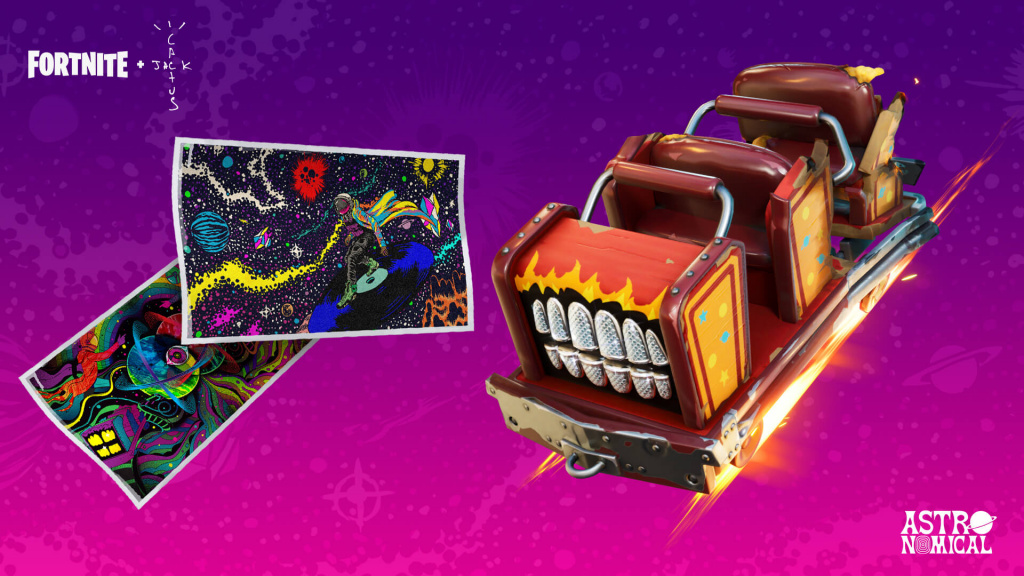 A glider will unlock if you attend the event (Picture: Epic Games)