Chapter 2 Season 7 of Fortnite introduced a new Battle Pass system with the implementation of Battle Stars. The Battle Stars allow gamers to purchase specific items from the battle pass that they might want.
There are ten total levels of the Battle Pass and you'll still need to clear loads of XP to unlock each level. So to help out, Epic Games has once again released sets of challenges that will help you quickly level up your pass.
Now the Season 7 Week 4 epic quests are live, so here's everything you need to know to complete them as quickly as possible.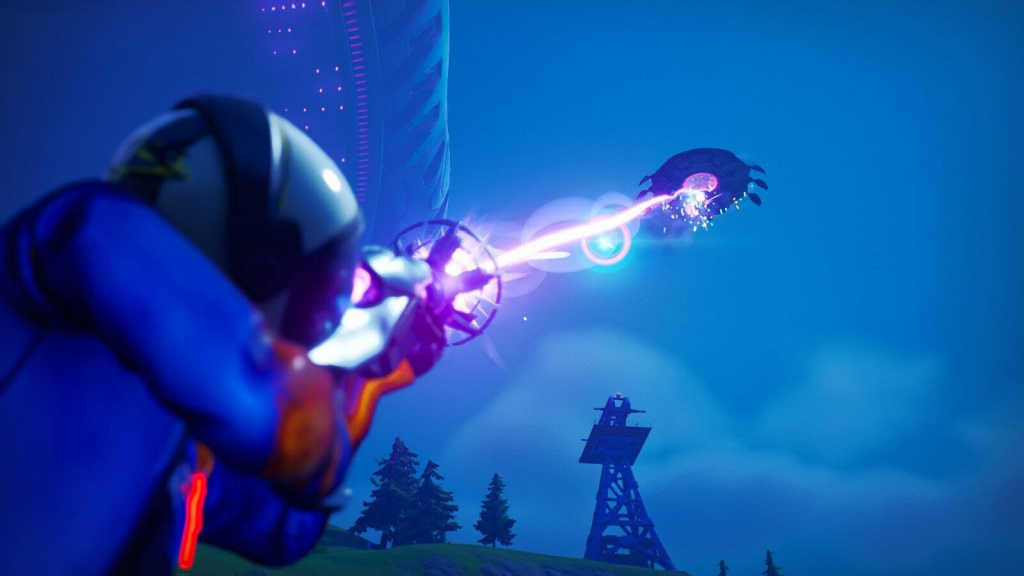 (Picture: Epic Games)
Week 4 Epic Quests Fortnite
Here's the full list of challenges released for Season 7 Week 4 of Fortnite:
Travel in a Saucer (1000)
Destroy objects at Retail Row, Lazy Lake, Pleasant Park, or Holly Hedges (5)
Experience low gravity with Alien Nanites or on the Mothership (1)
Deal damage in an Abductor (1000)
Abduct an opponent with a Saucer tractor beam (1)
Destroy hiding places (3)
Hunt an infected animal (1)
Dropping and heading for a Saucer is a good way to start, you'll be able to check off the Travel and potentially Abduction quests right away. You can also use your UFO to quickly transport to Retail Row, Lazy Lake, Pleasant Park, or Holly Hedges and destroy objects for more XP.
The hiding places are easy to complete as well, any trash can, port-o-potty, or dumpster will qualify. Alien Nanintes are reportedly new weapons added to the game, though there is nothing more than leaks at this time.
Week 4 Epic Challenges | #Fortnite

Here's a look at week 4 epic challenges! We could see an upcoming changes in Holly Hedges! The challenges will go live at 10 AM ET! pic.twitter.com/MD3ixPt3J6

— Kraypex | Fortnite Leaks & News (@Kraypex) July 1, 2021
We'll be sure to keep you in the loop with all the latest breaking developments for Season 7 Week 4 over on our Fortnite tab. Check back with us later in the week for more Epic Games content.