In recent weeks many characters from various franchises have arrived on the Fortnite battlefield, from Kratos from the God of War saga to the legendary Master Chief from the Halo franchise.
At this time, one of the most recognized superheroes within the DC Comics roster has made his arrival to the Epic Games' Battle Royale, all thanks to the Fortnite Crew subscription service.
Oliver Queen, also known for his secret identity Green Arrow, makes his debut within Fortnite as part of a special package when acquiring the Fortnite Crew subscription throughout the month of January, so you just have to be a user of it to have it in your hands.
At a cost of $ 11.99, everyone will have access to the Green Arrow skin, the Tactical Quiver Back Bling plus Style, and Boxing Glove Pickaxe, 1000 V-Bucks and immediate access to the Battle Pass.
Remember that the subscription can be cancelled at any time, so you can stop paying for it if you don't like the content available each month.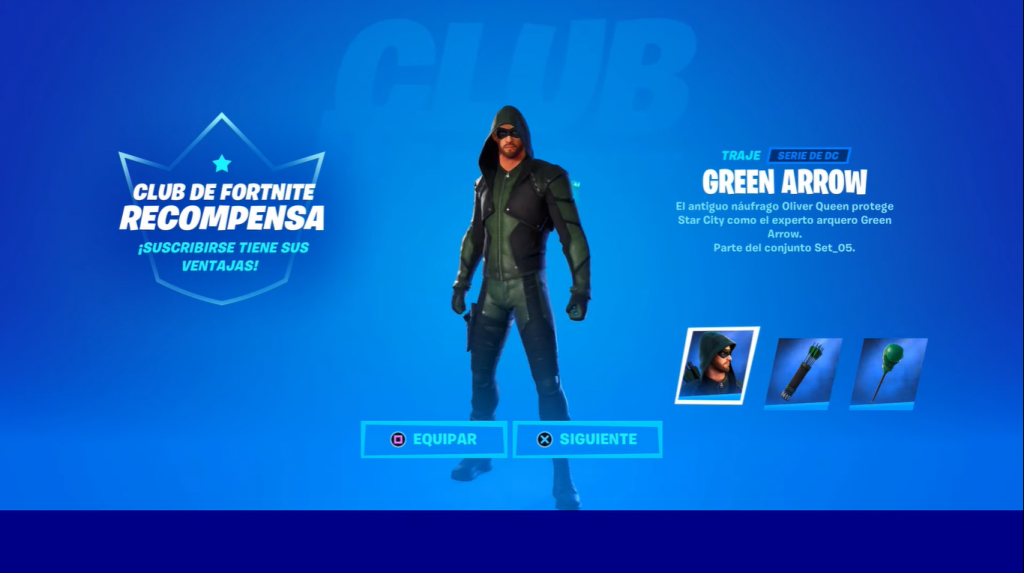 (Picture: Epic Games)
It's important to mention that all of this will only be available to Fornite Crew members, which means that the package will not be offered in the regular Battle Royale store, or at least not for now.