Expressing your political views can be a recipe for disaster if you're an online personality, and Twitch streamer Primroze has learned this the hard way.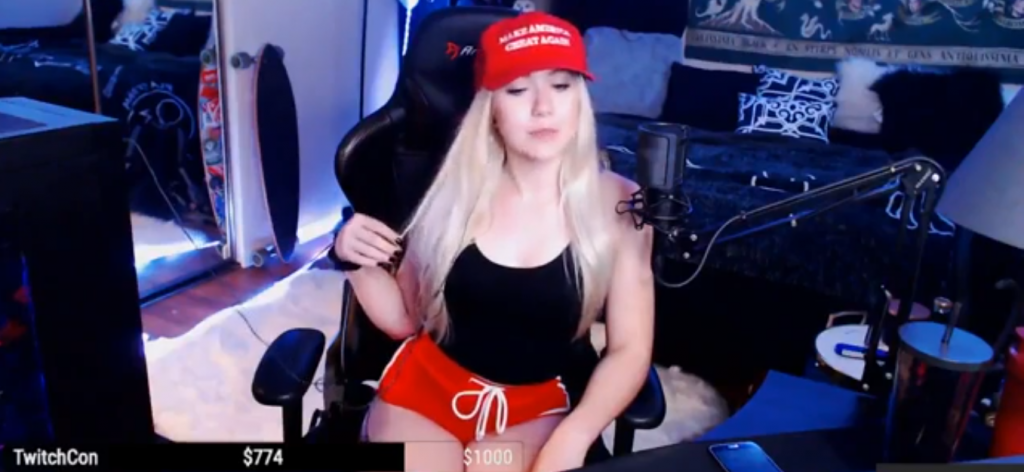 (Picture: Primroze)
On April 30th, Primroze announced via social media she was going to cast the solos event of the Fornite Champion Series in May, despite not being a recognizable figure within the game's professional scene.
I am so happy to announce that I will be casting part of the Fortnite Official Broadcast for the Solo FNCS in May!!! I am so beyond excited for this opportunity and I love each and every single one of you for helping me get to this point. ❤️ https://t.co/T8Rz0K53Cb

— Primroze (@PrimrozeTV) April 30, 2020
Soon after the news broke, Fortnite pro player Jonathan "Yung Calculator" Weber unearthed a clip of the 21-year-old, wearing a Make America Great Again hat, proclaiming she supports the Confederacy.
"I support views of the Confederacy, but I do not in any way support the racism and slavery that it shows" she claimed in the clip taken from her Twitch channel.

Backlash was rather immediate for the content creator, thus immediately prompting Primroze to not only issue an apology but to cancel her involvement on the FNCS.
"First of all, I am withdrawing myself from the casting team for the FNCS Invitational this month" she stated in a post shared on her Twitter.
Primroze apologized "to those that I hurt by comments stated 8 months ago where I said I supported views of the Confederacy" - reassuring people she no longer holds these beliefs to be true, she claimed the clip was taken out of context, but "unfortunately there is no VOD to prove any of this."
Want more news regarding Fortnite? Check the latest game patch which included a nerf to aim assist.