If you are a new player jumping into the mobile Battle Royale sensation Free Fire, then you might need some help choosing the best possible settings. In this guide, we will showcase Free Fire sensitivity settings, as well as basic, graphics, sound and basic control settings so you can improve your game. 
Best Free Fire basic & graphics settings
Under the "basic" tab in Free Fire, you will need to make your first set of choices. Inside the basic Free Fire settings, you will also find graphics settings. 
Free Fire automatically detects your graphical settings, determined by the mobile device you use. However, it is important to always get a smooth experience if you want to be competitive.
This is why we recommend you turn your graphics settings one notch lower than the game suggest, as FPS is much more important than higher graphical fidelity for competitive play.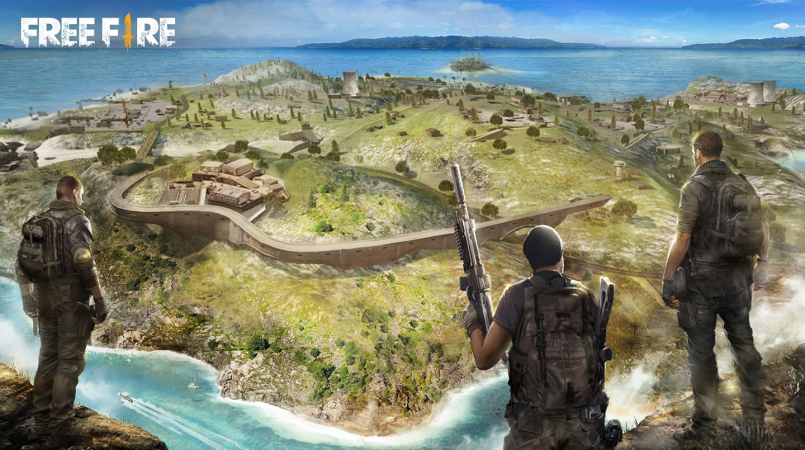 (Picture: 111dots Studio)
In short, the basic and graphics settings for Free Fire should look like this:
Graphics: Standard or Smooth
Language: Your native language
Notch Screen: Off (only turn on if your device has a notch display.
Minimap: Rotating
With the basic and graphics settings for Free Fire out of the way, we now look towards the most important of all, sensitivity settings.
Best Free Fire sensitivity settings
Choosing the right Free Fire sensitivity settings is a difficult task. It does largely depend on your playstyle, and what you are used to in other mobile FPS titles.
In the Free Fire sensitivity settings tab, you have a total of five sliders to play around with. In the image below, you can see the best Free Fire sensitivity settings which work for us.
(Picture: Titanium Gamer)
These settings might not work for everyone, as some players have a preference for slower or higher speeds. 
General camera sensitivity: 50
Red dot sensitivity: 100
2x scope sensitivity: 16
4x scope sensitivity: 18
AWM scope sensitivity: 20
These settings, if you get used to them, are fantastic for headshots in Free Fire. The settings come from one of the biggest Free Fire content creators, Titanium Gamer, who is also the leader of TITANIUM in the esports scene. 
Remember, getting some good practice in with these Free Fire sensitivity settings is extremely important to get the full effect, and it might take a while to get used to.
Sound, Controls and Pickup settings
The "Sound" tab is relatively simple, and all you really need to do to be competitive is to turn the music volume to 0 then adjust your Sound Effects volume until you can clearly hear footsteps.
In terms of Controls, follow the list below:
Aim Precision: Precise on Scope
Left Fire Button: Scope Only
Quick Switch Weapon: On
Quick Reload: On
AWM Sniping: Normal
Vehicle Controls: Two-Handed
Auto-Parachute: On
In-Game Tips: Simplified
Damage Indicator: Classic
Auto Switch Gun: Off
Visual Effects: Dark
Hitmarker: Classic
Lastly, there's the Pickup, where everything should be "ON" except for Grenades and Special Equipment. 
With these best Free Fire settings, you should be able to dominate your opponents, after some practice of course.