miHoYo has revealed everything they have prepared for Genshin's 2.1 update, where players will learn more about the Raiden Shogun and her Vision Hunt Decree in a new Archon Quest, along with lots of new challenges and events with many rewards at stake.
One of its new events, titled "Lunar Realm'' will be focused on a new gameplay mechanic, where players will be able to fish for the first time around the rivers, lakes, and beaches of Teyvat.
Let's take a look at how the new Fishing System will work in Genshin Impact.
Genshin Impact's Fishing System overview
The first step before starting to catch fish will be preparing some bait, for which new options will be available on the Alchemy table.
Depending on the area, Travelers will be able to use different kinds of bait to catch different types of fish. Once you decide which bait you will use and where you will fish, then it's time for fishing.
Go to any body of water of your preference, take out your rod, prepare it with some of the bait you created, and then cast your line in a place where you won't scare the fish away.
If a fish bites your line, a minigame will pop up where you must time your reactions and control the tension of the rod. By doing this successfully, a hook meter will start filling up based on how you control the fish.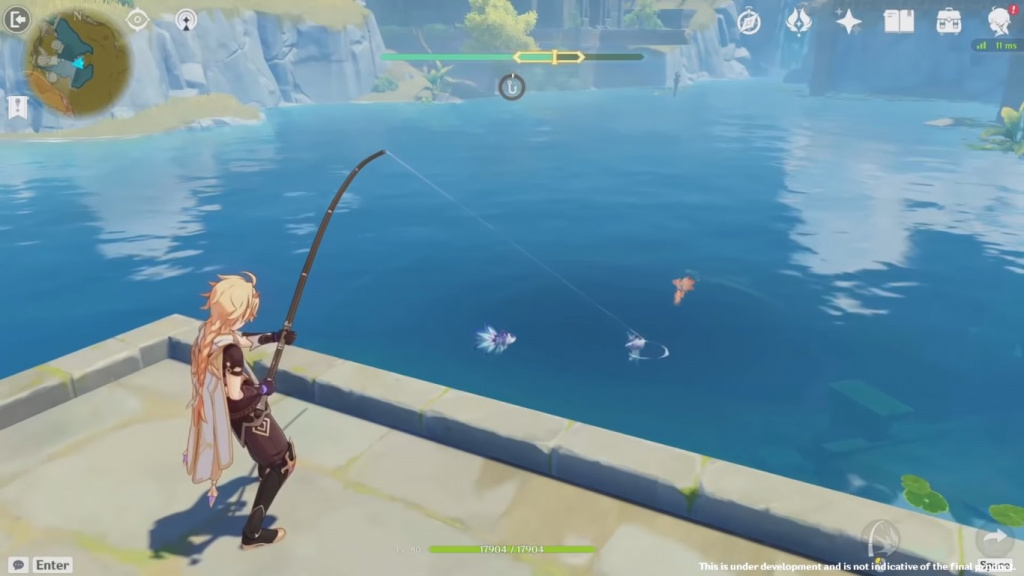 Thanks to the variety around all regions within Teyvat, you will find many different kinds of fish to catch and collect; however, depending on the fish you bait, the difficulty to catch them will increase.
What can you do with the fish you catch?
The fish you manage to collect can be used for many things, like cooking, exchange them for rewards like new fishing rods with different effects, and if you catch one of the special "ornamental fish," you can send them directly to your Serenitea Pot.
For this, the 2.1 update will add a unique furnishing called "Pool of Sapphire Grace," where you can raise any ornamental fish you got for the time being.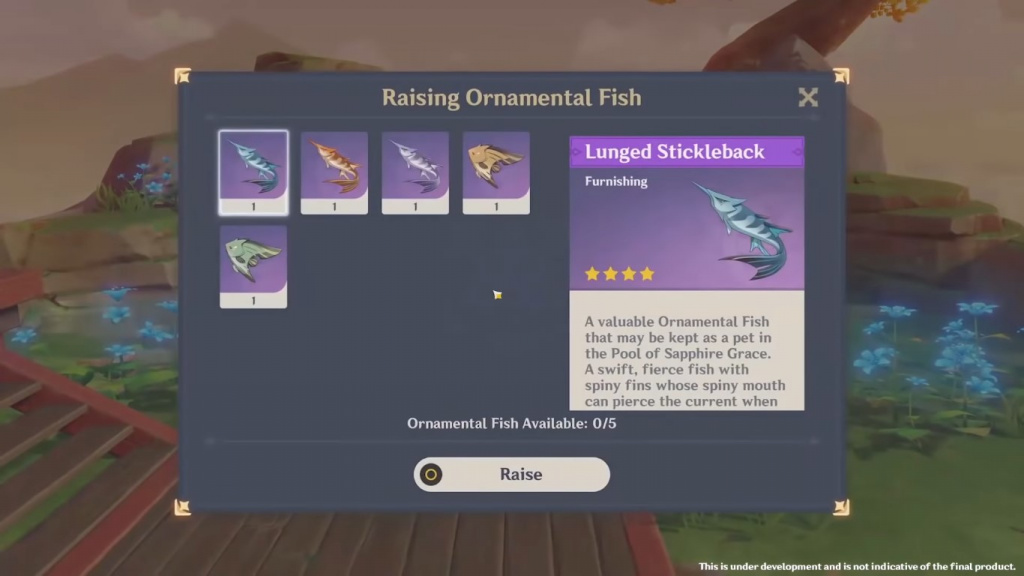 To finish, we recommend you to try to improve your fishing skills as soon as the update arrives, as the Lunar Realm's challenge will give you the opportunity to catch the legendary great fish "Lunar Leviathan" and get the event-exclusive rod "Moonstringer."
The new Fishing System will be available as part of the content of Genshin's 2.1 update on 1st September.
For more tips, tricks and guides, don't forget to join our community of Travelers on our Genshin Impact Twitter account.
Header image via miHoYo.