Inazuma, the third region of Genshin Impact, has introduced a variety of local specialities. Among many, one is the Amethyst Lump. It is an ore-type material used in crafting new four-star weapons of the Bakufu Set. Players can also use the Amethyst Lump to craft Fine Enhancement ores and the Electroculus Resonance stone, a tool you need while looking for Electroculus. 
Similar to ores like the white iron chunk, crystal chunk, etc. Players must have an ample amount of Amethyst Lump for crafting new weapons and their upgrade materials. 
Where to find Amethyst Lump in Genshin Impact 
Players can find the Amethyst Lump out in the wild while exploring Inazuma. In Narukami Island alone, there are many locations where you can find the Amethyst Lump. 
On the path connecting Ritou and Konda Village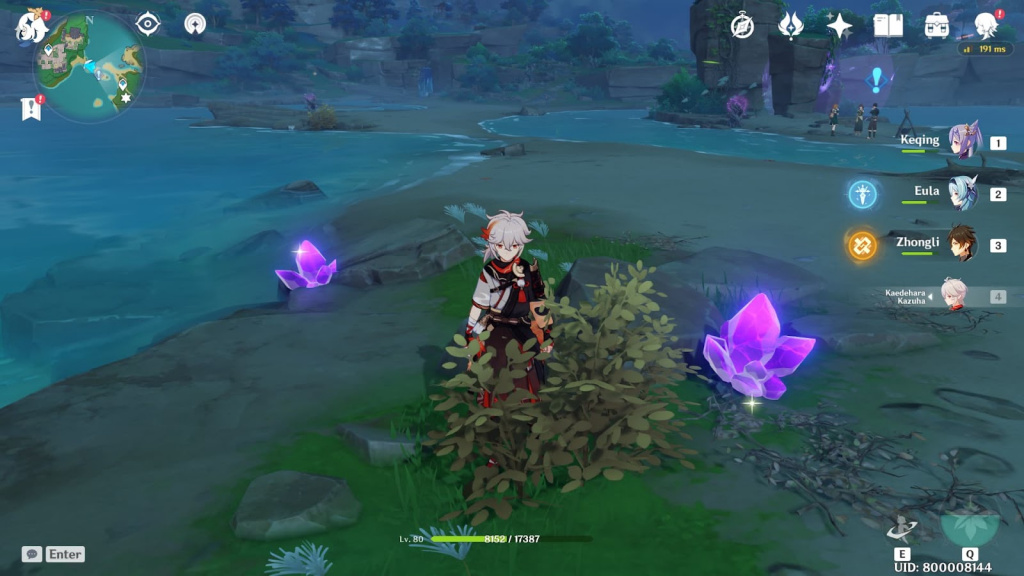 The sandy path that connects Konda village and Ritou town offers two Amethyst Lump. 
South of Konda Village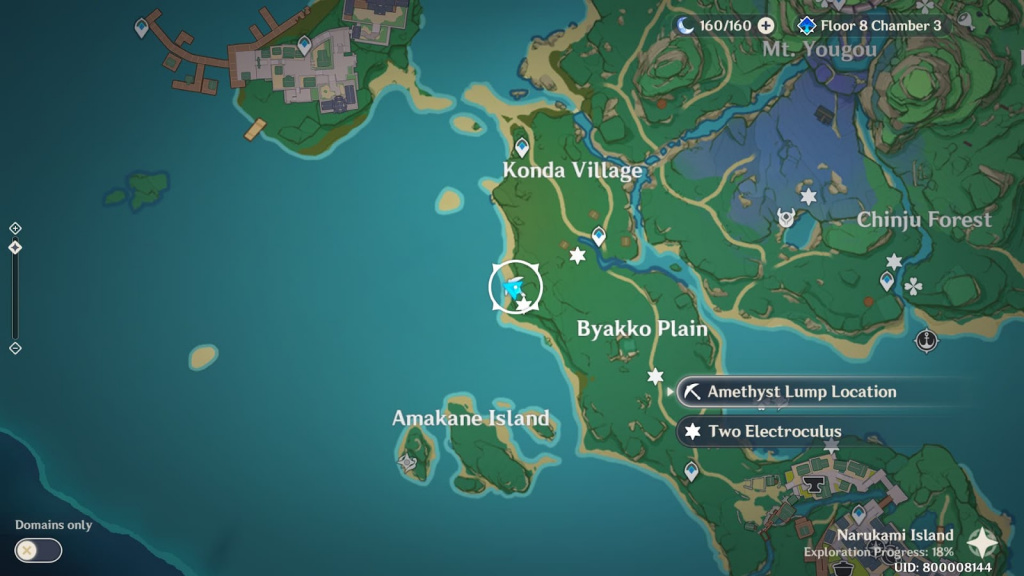 South of Konda village, on the beachside, players can find a big deposit of Amethyst Lump. 
West of Chinju Forest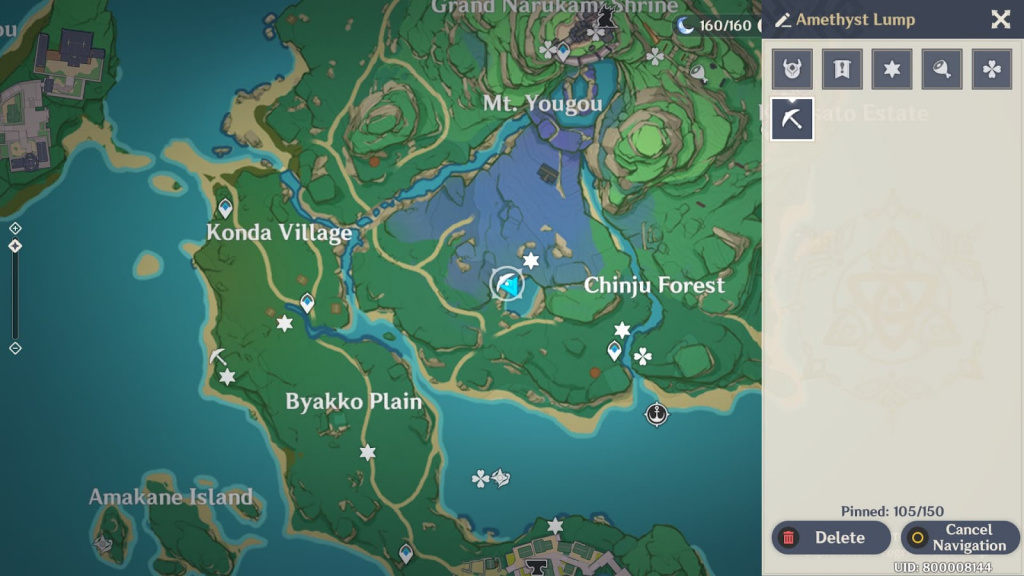 Near the small lake found west of Chinju Forest, players can find around four to five Amethyst Lump. 
North-East to Chinju Forest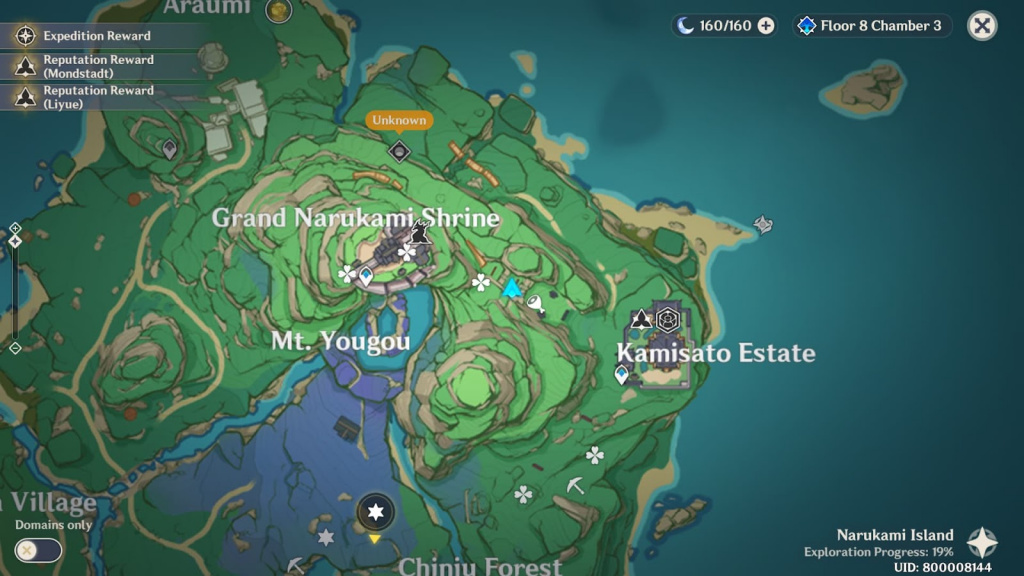 If you follow the path to Kamisato Estate from the Chinju forest teleport waypoint, you will come across another big deposit of Amethyst Lump. 
Make sure to check the player icon in the above screenshots to get the exact location of the Amethyst Lumps. You need around fifty Amethyst Lump to craft a single weapon.
In case you are looking for the fifty-plus Amethyst Lump in one run, then use the below map to farm more.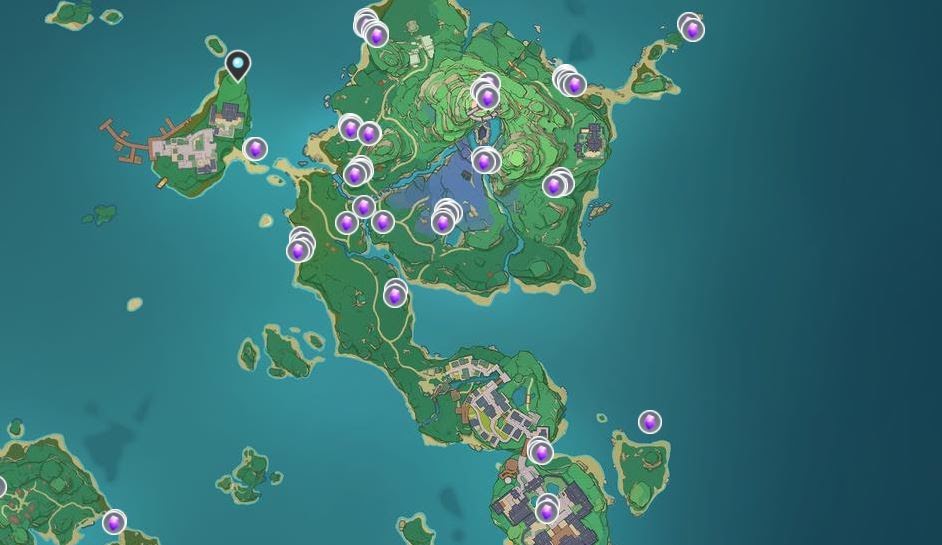 The bluish crystal icons denote the locations of Amethyst Lump, you can visit Genshin Impact interactive map to get a closer look at the locations.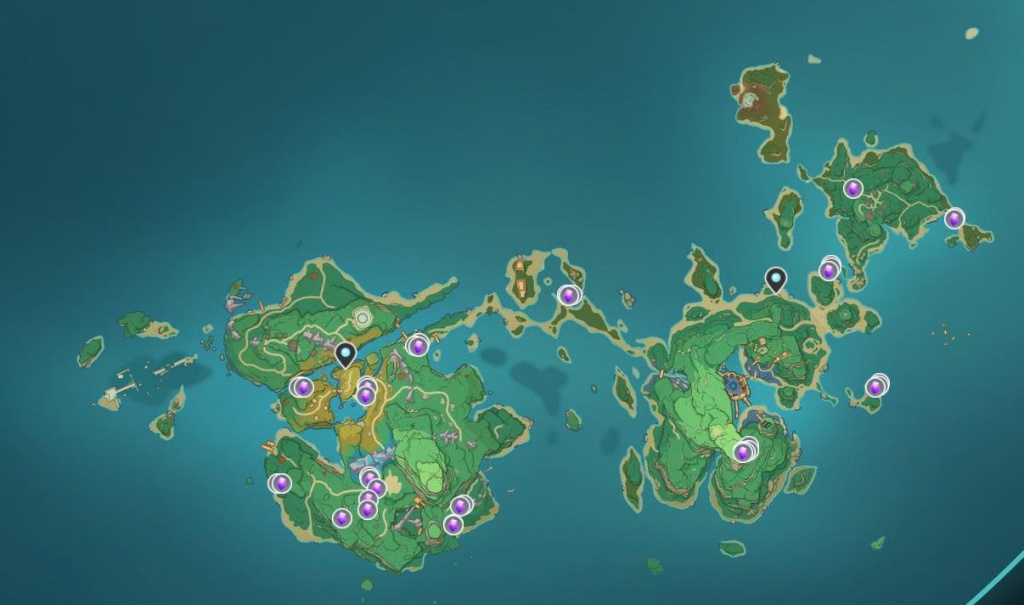 With the help of the above maps, you can easily farm fifty-plus Amethyst Lump in a single run. They do get refreshed after three days, so you can follow the same route to farm Amethyst Lumps again and again. 
The Genshin Impact 2.0 update is available right now. 
For more tips, tricks and guides, don't forget to join our community of travellers through our Genshin Impact Twitter account.