The Genshin Impact 2.3 update has rolled out a few delectable recipes for which players can enjoy cooking and eating alone or with friends. One of these recipes is a three-star rarity that can restore HP with bonus HP stats that can be beneficial in boss fights or Domains.
The Victorious Legend is a delicious character speciality dish that can satisfy the most hungry of warriors. In this delectable guide, we put the spotlight on one of Genshin Impact's latest food recipes, how to acquire the recipe and the ingredients needed to cook up a bowl of Victorious Legend.
How to get Victorious Legend recipe and ingredients
According to lore, the Victorious Legend dish is described as being "Gorou's speciality.
"The side dishes have been piled high to form a slight moving as Gorou's own motivations. As you finish the noodles and soup all in one go and pat your stomach in satisfaction, you look up and see Gorou… smiling radiantly as his tail wags from side to side (the latter probably unbeknownst to him!)."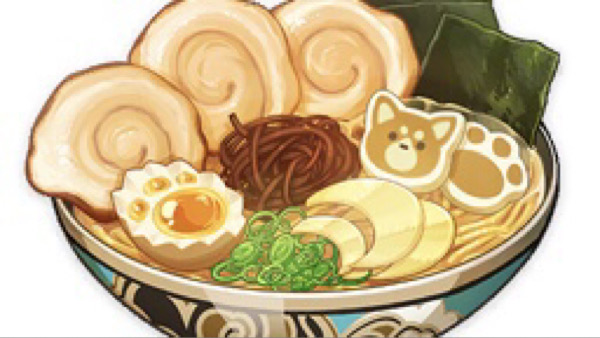 The ingredients required to cook this three-star dish are:
Raw Meat x4
Flour x3
Bamboo Shoot x2
Bird Egg x1
Together, these ingredients when cooked will create the delicious and heavenly Victorious Legend dish. While this dish isn't readily available for players to acquire, you will need to complete Gorou's Hangout Event or by cooking the Tonkotsu Ramen recipe with Gorou to unlock this recipe.
Victorious Legend rarities and effects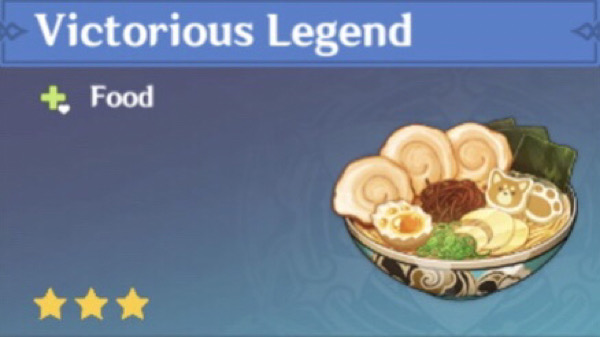 This recipe will see players cooking a three-star rarity dish if they have the right ingredients. As such, this dish is a character speciality dish that doesn't provide different cooking results and effects.
Nevertheless, this dish does have some beneficial effects once consumed. Even so, if we were to look at its original dish, the Tonkotsu Ramen, which does produce three varying results and effects which can be unlocked when cooking.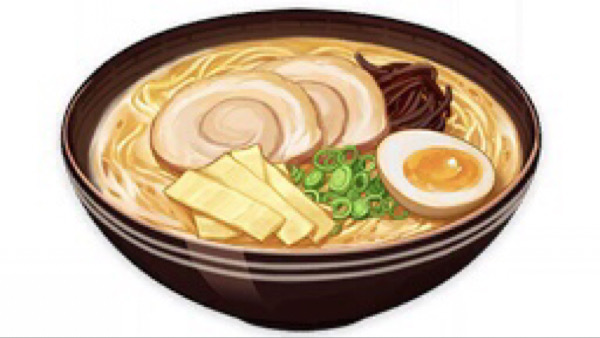 Victorious Legend: Restores 40% of max HP as well as an additional 2,350 HP to the selected character
Tonkotsu Ramen: Restores 32% of max HP and the additional 1,250 HP to the selected character
Delicious Tonkotsu Ramen: Restores 34% of max HP with an additional 1,900 HP to the selected character
Suspicious Tonkotsu Ramen: Restores 30% of max HP with the additional 600 HP to the selected character
if you wish to recreate this dish in real life, check out this YouTube video on how to cook the Tonkotsu Ramen by MoriKitchen.
Once you have this delectable recipe in your possession, it's only a matter of time before Gorou can enjoy a heartwarming bowl of noodles. Enjoy cooking and bon appetit, Travellers!
Don't forget to check out our dedicated Genshin Impact section for the latest news, updates, guides, leaks and more.
Featured image courtesy of miHoYo.