Genshin Impact developers' miHoYo is quite active when it comes to hiring renowned voice actors for the playable characters. During the most recent Genshin Impact 2.2 preview live stream, it has been officially unveiled that the famous voiceover artist, Christian Banas, will be lending his voice for the upcoming iconic character known as Thoma.
Christan Banas is one of the most celebrated artists in the voice-over industry and is popular for his notable roles in Pokémon Journeys: The Series (2019), Shimajirō no Wow! and a lot more. In fact, he has already bestowed his exceptional dubbing skills to various NPCs in Genshin Impact. So without further ado, let's find out more about him including his role in Genshin Impact 2.2 patch, past work, and more.
Christian Banas' role in Genshin Impact and his past work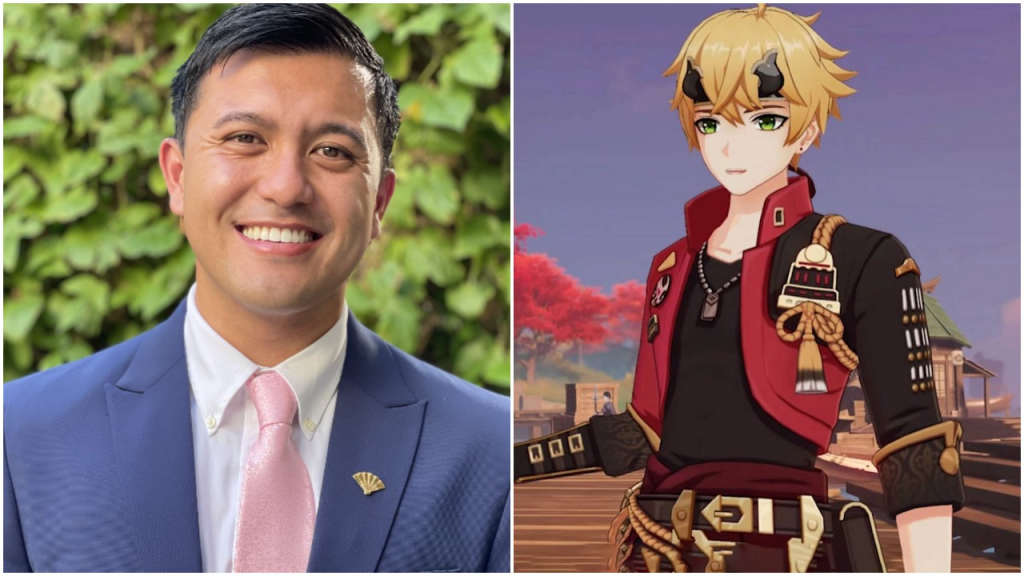 In Genshin Impact 2.2, Christian Banas is the voice actor of Thoma who is an upcoming 4-star Pyro character. He will be dubbing the character in the English version and Thoma will appear in the event wish "Moment of Bloom" in which he will receive a huge drop rate boost.
Here are some of the notable video games and TV series in which Christian Banas has voiced a character. 
Dying Light 2: Stay Human - Steve (voice)

Rainbow High - Aiden / Aidan

Cookie Run: Kingdom - Mango Cookie (voice)

Ikebukuro West Gate Park (TV Series) - Watanabe

Pokemon TV series - Additional voices 
About Thoma - 4 star character
As we've mentioned earlier, Thoma is an upcoming 4-star Pyro character that will be released with the Genshin Impact 2.2 update. However, the most astonishing fact is that he is already available in the game as an NPC in the nation of Inazuma. He was initially introduced in the 2.0 live stream as the chief retainer of the Kamisato Clan.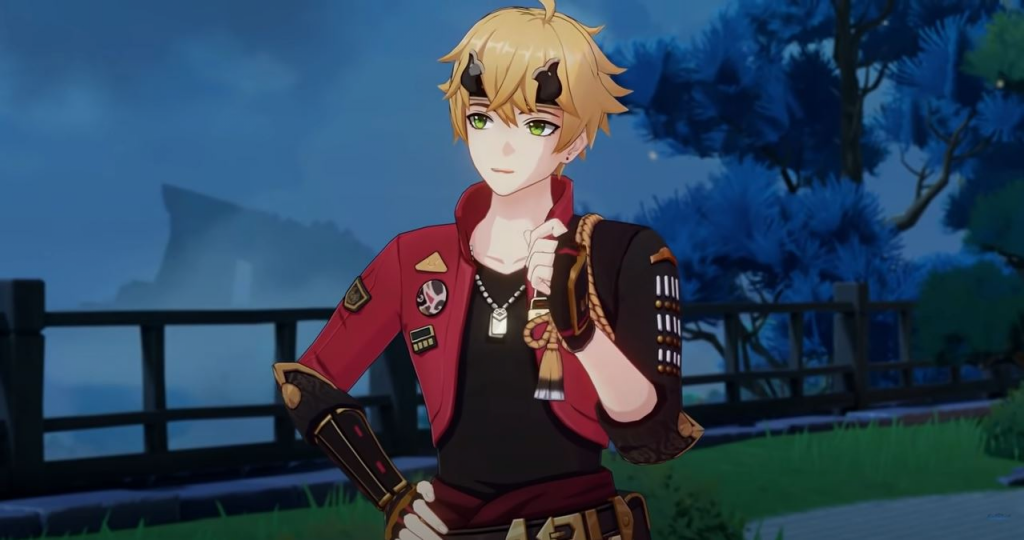 When it comes to abilities, Thoma can perform up to four consecutive spear strikes with a normal attack. Whereas, his charged attack consumes a specific amount of stamina to lunge forward, dealing damage to opponents along the way. 
Last but not the least, Thoma's plunging attack plunges from mid-air to strike the ground below, damaging opponents along the path and dealing AoE damage upon impact.
Don't forget to check our dedicated Genshin Impact section, where you can find all the news, guides and leaks you desire.
Header image via Christian's Twitter