Guilty Gear Strive
, the latest fighting game developed by Arc System Works, is finally here, bringing with it tons of content for players to dig into, including a cast of characters with wildly different playstyles.
Finding the right one for you, and while Guilty Gear Strive offers easy-to pickup fighters like Giovanna, as you familiarize yourself with the systems and combat, you might want to try out further characters.
Ramlethal Valentine, while by no means the hardest character to use in the game, has a distinct gameplan that beginners might not so easily identify.
If you choose to pick her up as your mainhere's a quick introductory guide to everything you need to know about her.
Guilty Gear Strive: Ramlethal special moves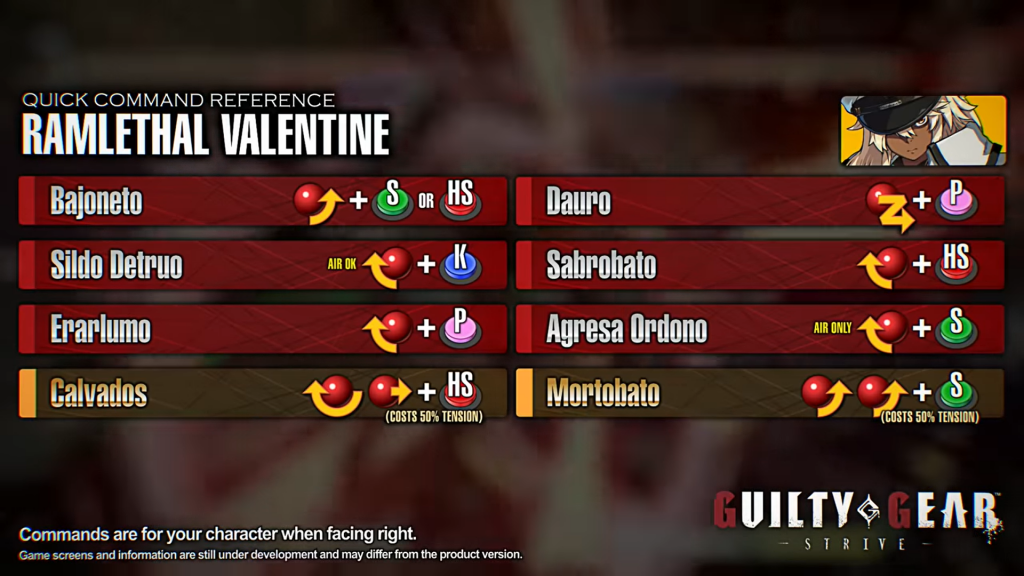 (Picture: Arc System Works)
Ramlethal seeks to poke opponents with her incredible reach before confirming into a high-damaging combos usually from mid-screen. Her corner carry potential with moves like Bajoneto (236S), which lets Ram launch her swords as projectiles, exploding after a brief moment if they hit a wall, is one of the best in the entire game.
While her Dauro loops have been removed since the beta, Ramlethal still maintains very easy strings with Bajoneto becoming her bread and butter. Be wary not to overuse the move, as the swords take a bit of time to return, leaving you at a huge disadvantage.
By design, she doesn't have as powerful of mixups tools as characters like I-No or Millia, but proving you spend time in the lab mastering Roman Cancels and other mechanics, Ramlethal can become a pressure demon with heavy mixup potential and unrelenting offensive devices.
Guilty Gear Strive: Ramlethal combos
ComboTier is a great resource for those looking to dip their toes into Guilty Gear Strive, so check that one out for a breakdown of some easy-to-pull off Ramlethal combos.
We also recommend Bachiru's combo video, as they provide timestamps for each combo in the description.