Famous Apex Legends pro player Eric "Snip3down" Wrona has officially retired from TSM FTX's Apex Legends team to pursue a competitive career in Halo Infinite with FaZe Clan. The 30-year-old veteran player first started competing in Halo in early 2008 and returns to his roots after a three-year run in Respawn's highly acclaimed battle royale, Apex Legends.
Competing with fellow TSM FTX players Jordan "Reps'" Wolfe and Phillip "ImperialHal" Dosen, Snip3down leaves Apex Legends with top 3 placements across multiple notable tournaments, including the NA divisions of the ALGS Championship 2021, GLL Masters Spring, ALGS Winter Circuit Playoffs.
Snip3down departs TSM Apex Legends, joins FaZe  Halo roster
On 13th December, TSM FTX announced Snip3down's departure from the organisation, marking his retirement from the Apex Legends pro circuit. In the video, Snip3down confirmed speculation that he would be switching to play instead "Halo Infinite competitively."
Don't cry because it's over. Smile because it happened.

Today we part ways with @Snip3down. Watching you and the boys over the last year has been a joy. We thank you for everything you brought to #TSM and we wish you nothing but the best for your return to Halo ✊ pic.twitter.com/xLVUsTMUvU

— TSM FTX (@TSM) December 13, 2021
"This is probably the hardest decision I've ever had to make in my life, knowing what I was leaving behind," Snip3down said. "You never know what's going to happen, but you've got to sometime take risks in your life, and I'm doing that, and I'm excited to see where it leads me."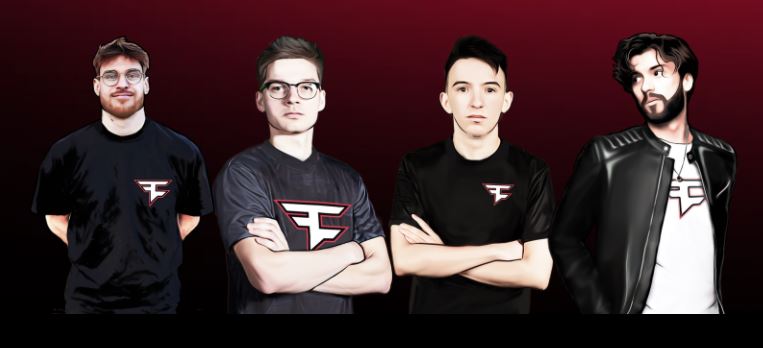 Followingly, Snip3down revealed that he would be joining fellow veteran esports athletes Bubu Dubu, Falcated and Bound by representing FaZe Clan in Halo Infinite.
Joined @FaZeClan excited to represent! pic.twitter.com/ijR8AFoj1r

— FaZe Snip3down (@Snip3down) December 13, 2021
Snip3down replaces Matthew "FormaL" Piper, who was released from the FaZe Clan Halo roster in a shock announcement in mid-November. 
What is FaZe Clan's Halo Infinite roster?
According to a Twitter post on 14th December, the FaZe Clan Halo Infinite roster will comprise the following players.
Eric "Snip3down" Wrona
Jesse "Bubu Dubu" Moeller
Michael "Falcated" Garcia
Adam "Bound" Gray
This is FaZe Clan Halo.@Snip3down@bubudubu@Falcated_@Bound2K@NissanUSA | #FaZeUppic.twitter.com/gvjgYp1Q6q

— FaZe Clan (@FaZeClan) December 13, 2021
You can watch the newly-formed FaZe Halo Infinite roster in action by tuning in to the USD 250,000 HCS Kickoff Major in Raleigh, starting on 17th December.
Don't forget to check out our dedicated Halo section for the latest news, updates, esports coverage, guides, leaks and more.
Featured image courtesy of FaZe Clan & HCS.