The Halo Championship Series (HCS) has laid out its roadmap for its inaugural season in a lengthy and detailed blog post. Included in the blog post was the global tournament operators, format overview, maps and modes, and details about the Halo Infinite Esports Store.
Given the mammoth blog post, we've teased out the important information, such as the roadmap, schedule, prize pool and format, and how you can watch the games (plus a TL;DR of the entire blog post at the end). So without any further ado, let's get right into it.
HCS 2021/2022: Roadmap and schedule
The 2021-2022 season roadmap for the Halo Championship Series includes the following main events: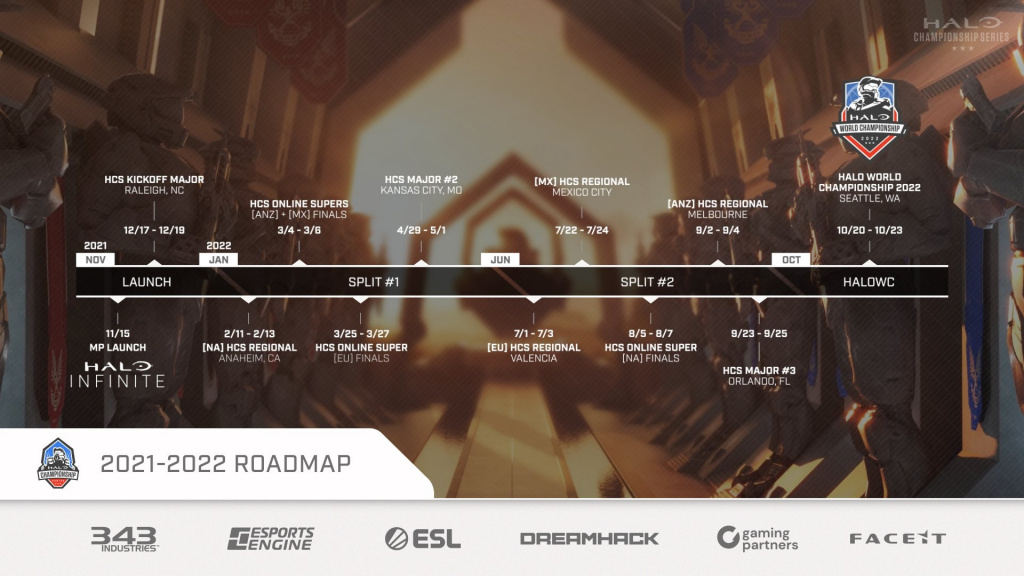 HCS Raleigh, NC (NA)

17th to 19th December 2021

HCS Anaheim, CA (NA)

11th to 13th February 2022

HCS Online Super (ANZ) + (MX)
HCS Online Super (EU)
HCS Kansas City, MO (NA)

29th April to 1st May 2022

HCS Valencia, ESP (EU)
HCS Mexico City (MX)
HCS Online Super (NA)
HCS Melbourne (ANZ)

2nd to 4th September 2022

HCS Orlando, FL (NA)

23rd to 25th September 2022

HWC Seattle, WA (NA)

20th to 23rd October 2022
There are loads of other minor HCS sanctioned events, which you can view on the official blog site.
HCS 2021/2022: Format and prize pool
The HCS 2021/2022 season comprises two competitive splits before the Halo World Championship in Seattle at the end of next year.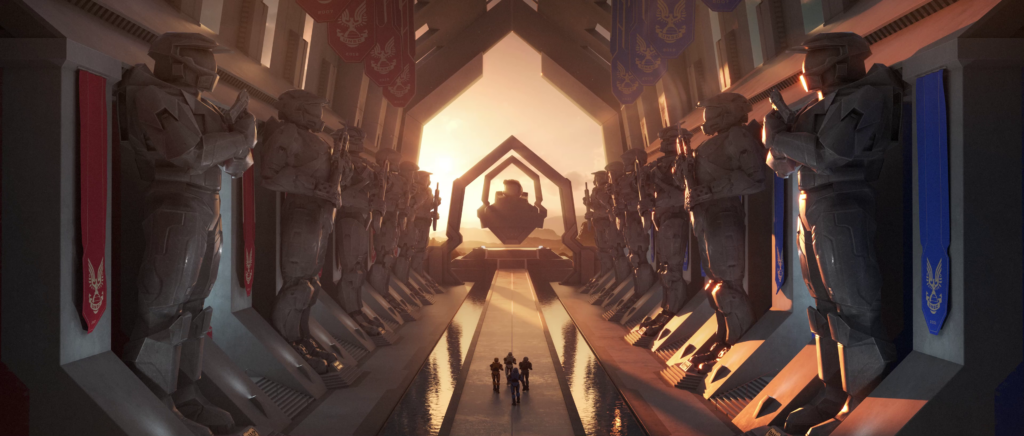 The base prize pool, before crowdfunding has been set at USD 3 million, broken down as follows:
HWC: USD 1 million
Majors: USD 250K
US Regional: USD 125K
EU Regional: USD 100K
ANZ/MX Regional: USD 50K
Additionally, all online tournaments in each region will feature a prize pool including FFA tournaments through the entire season. These prize pools will expand with crowdfunding via in-game item purchases or other funding elements. 
How to watch Halo Championship Series
You can watch the HCS matches by tuning in to any of the channels listed below. Be sure to follow each of them and turn on notifications to be alerted of any future matches.
Twitch channels: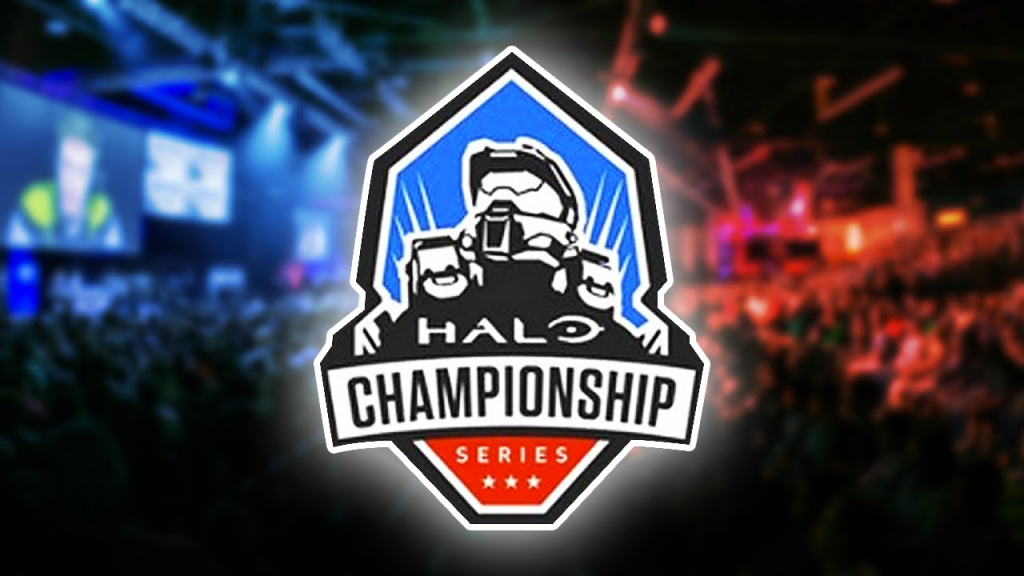 YouTube channels:
The main broadcasts will be shown on the official Halo YouTube and Twitch channels. Additionally, fans will also be able to snag exclusive rewards in Twitch Drops, including the Master Chef-inspired armour coating set and several other cosmetics.
HCS blog post TDLR
Here's a summary of the entire blog post:
There are four competing regions: North America (US/Canada/Puerto Rico), Mexico, Europe, Australia and New Zealand
The season prize will be USD 3 million, plus crowdfunding
You can watch the HCS matches on Twitch (with Twitch Drops) and YouTube simultaneously
HCS have issued a link to the official Handbook and Code of Conduct
The Halo Esports Show is now open
There are eight in-person events across all four regions, including the Halo World Championship in Seattle from 20th to 23rd October 2022
And that's it! Are you excited for the upcoming HCS season? Let us know your thoughts on Twitter!
Don't forget to check out our dedicated Halo section for the latest news, updates, esports coverage, guides, leaks and more.
Featured image courtesy of HCS.