The Crossroads Inn-vitational, the biggest Hearthstone tournament since the release of the Forged in the Barrens expansion, is set to kick off tomorrow, 21st April.
The series of Inn-vitational tournaments has become Hearthstone's tradition with the release of each new expansion set, as a way to promote new cards and decks, with some of the biggest and most popular Hearthstone content creators.
The tournament usually gets huge attention in the community, both because of the big names and because of the novelty of decks played during the tournament.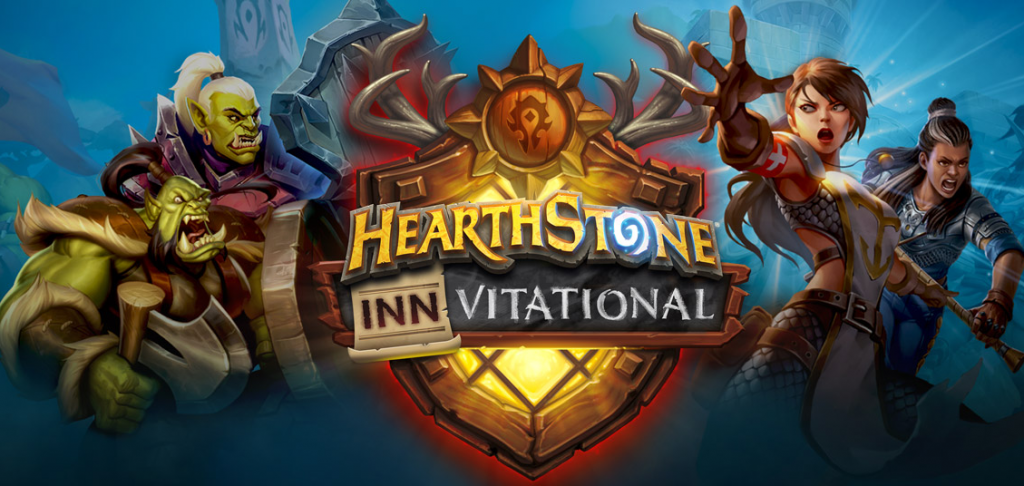 (Picture: Blizzard)
And of course, there's a huge prize pool as well, with a whopping $100,000 waiting for players to grab their share.
The Crossroads Inn-vitational features 20 players split into two teams of 10, and prior to today's changes, each team had only one female player in their ranks.
Given that Hearthstone is traditionally played by a huge number of female players as well, some parts of the community felt like this wasn't an accurate representation of women on this event, which is an invitational tournament, meaning that participants are being decided solely by Blizzard and their will to invite someone.
And it seems that Blizzard has acknowledged this, as they have announced changes to the list of participants.
Hearthstone Grandmaster Luna (ex Bloodyface) and Avelline are now joining the roster of participating players. They will jump in to replace RegisKillbin and Kripparrian, who both voluntarily decided to withdraw from the event.

Luna and Avelline are joining Nayara Sylvestre and Alliestrasza to represent women at the event(Picture: Luna/Avelline)
RegisKillbin, who is currently one of the biggest Hearthstone content creators, said that his decision to withdraw comes from wanting "more people to get opportunities and spotlights."
"I am lucky enough to have super supportive viewers and a stable financial situation. Prize pools in these events are enormous and can provide smaller creators with tons of time and resources to reinvest into their content," RegisKillbin explained in his statement.
Furthermore, Blizzard added they want to do better when it comes to representation and inclusion, and that the community will see changes in that regard in the future.
"It's vital that our events represent the reality of the Hearthstone community made up of numerous talented and deserving women who dedicate themselves to the game every day," Blizzard stated via an official Hearthstone Twitter account. "In order to commit ourselves to do better in the future, every community event's invitees will have a greater representation of women moving forward. This is only one piece of our future plans around diversity and inclusion.
The Crossroads Inn-vitational will be held tomorrow, 21st April, starting from 10 am PT / 1 pm PT / 7 pm CET, and you can watch it live on the official Hearthstone Twitch channel and Hearthstone YouTube channel.