Following the recent announcement that DreamHack Montreal has been postponed to 2021, Blizzard has shifted Masters Tour Montreal to be an online-only event.
In 2020, the Masters Tour consists of six events, each with a $500,000 prize pool, a total of $3,000,000 (USD) for Hearthstone Masters Tour 2020.
The Masters Tour consists of invitation-only tournaments where Masters Qualifier winners will get to compete against the biggest names in Hearthstone esports.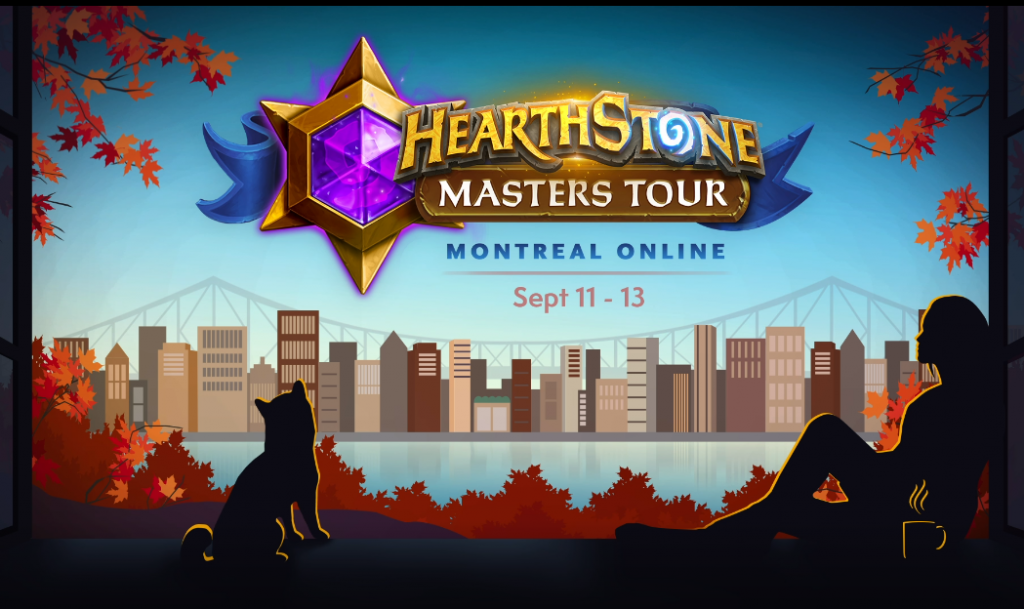 Picture: Blizzard
Masters Tour Online: Montreal Format
Match format: 4 Decks,best-of-5 Conquest with a ban.
Day 1: Five rounds of Swiss. Players will be dropped after their third match loss.
Day 2: Players with three or more match wins will play through 4 more Swiss pairings rounds. Top 8 players will advance into a single-elimination playoff
Day 3: Top 8 players will compete in the playoff.
Players who manage at least a 7-2 result will qualify for Hearthstone Masters Tour Online: Madrid and the first Hearthstone Masters Tour of 2021.


Masters Tour Online: Montreal Players
Over 300 invited players from more than 40 countries.


Notable players: Thijs, Viper, SilveerName, Surrender, bloodyface, Firebat, Fr0zen, justsaiyan, muzzy, Zalae, tom60229, BoarControl, Bunnyhoppor, Rdu, Purple, Kolento, Pavel, etc.
Masters Tour Online: Montreal Schedule
-Swiss Round 1
September 11 9:00 AM PDT - 9:00 PM  PDT
-Swiss Round 6
September 12 9:00 AM PDT - 9:00 PM  PDT
-Top 8 Playoffs
September 13 9:00 AM PDT - 9:00 PM  PDT
Masters Tour Online: Montreal Prize Pool
Players will compete for their share of the $500,000 USD prize pool
The tournament's prize pool distribution is:
1st place - $32,500
2nd place - $22,500
3rd place - $15,000
4th place - $15,000
5th-8th - $11,000
9th - $3,500

Picture: Blizzard
Masters Tour Online: Montreal Casters
Masters Tour Online: Montreal Stream How-to-watch
Masters Tour Online: Montreal will be streamed live on the official Hearthstone Esports Youtube Channel (English)
Streams for other languages: