The Lost Ark Lance Master class has been out in Korea for a while, and players in other countries have been waiting to see when they can get their hands on this class.
Thankfully, Smilegate published an April 2022 update letting players know when the Lance Master Class, called the Glaivier class in the west, will come to the west.
Lost Ark Glaivier class release date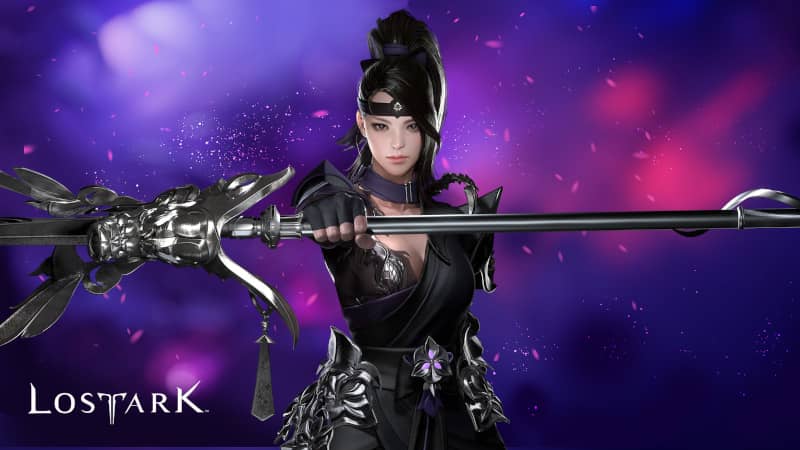 In the April and May Roadmap, Lost Ark developer Smilegate confirmed that the Glaivier class will be released in April.
"Practicing an artistic and deadly form of martial arts, the Glaivier slices and dices her way through the battlefield, weaving together attacks with her spear and glaive," the Roadmap reads.
Lost Ark's April update is scheduled for 15th April, so, while Smilegate has not confirmed that this is when the Glaivier will be released, it's likely the Glaivier will release with this update.
Lost Ark Glaivier class guide
The Glaivier is an Advanced Martial Artist class, making her a well-rounded option for players who are set on causing damage to multiple enemies at once.
Her abilities allow her to attack with speed and fury, making her a great choice for players who value DPS.
Focus and Flurry stance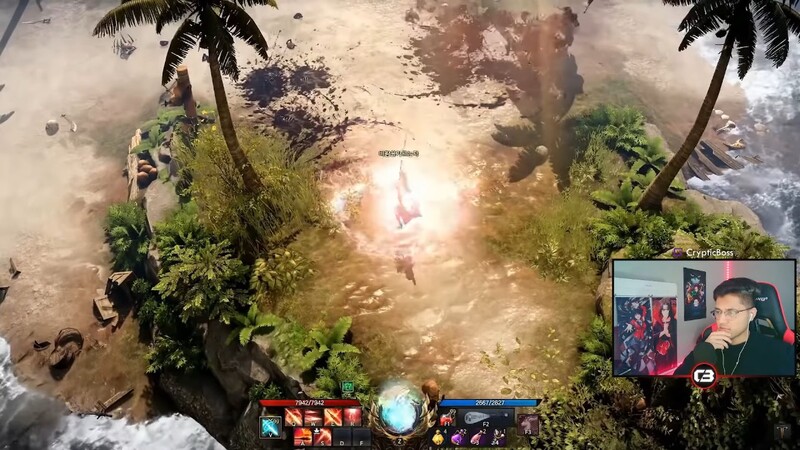 The Glaivier has two skill sets that players can switch between at will - Focus, and Flurry. The Flurry stance is essentially used to prepare your attacks, boosting your Identity Gauge during the fight.
When it's time, players can switch to the Focus stance and unleash a stronger attack, damaging several enemies and dealing massive damage.
Thanks to the Glaivier's Focus ability, she has extremely great DPS potential and is great at dealing out sweeping attacks.
Lost Ark Glaivier class - Skills
The Glaivier class comes with 22 skills. Her skills allow her to attack rapidly and with force, dealing a great deal of damage to her foes.
For example, 4-Headed Dragon allows you to "thrust your spear 8 times in front of you, inflicting 517.0 Damage, followed by a finishing thrust that inflicts 216 Damage."
Some of her skills also allow her to defend herself, making her an all-around great choice capable of holding her own. Dragonscale Defense, for example, allows the player to "block attacks from the front with your spear, negating Damage up to 50.0% of your Max HP. If you successfully block an attack within 1.1s, thrust your spear forward for 430 Damage 2 times."
Players should experiment with the Glaivier's many skills to determine which ones best suit their playstyle.
Lost Ark Glaivier class - Weapons
The Glaivier comes with two weapons, the Spear and Glave. 
The Spear is a short weapon, whereas the Glave is quite longer. The Glaivier represents the skillsets she can switch between, with the Spear and the Glave representing the Flurry and Focus stances respectively.
That's all you need to know about the Glaivier class, her skills, and when she's coming to Lost Ark. Want to make sure you never miss the release of a Lost Ark update or class? Keep an eye on our dedicated Lost Ark category for more coverage!
Featured image courtesy of Smilegate.