In Lost Ark, mounts are one of the many ways players can explore the vast open world of Arkesia whilst on land. Since mounts come in different sizes, colours and forms, players can acquire them by completing various tasks and activities or spending real-world currency.
Acquiring your first mount is relatively straightforward, but the decision will be pretty challenging to make. This guide details how to unlock your first mount in Lost Ark, manage your mounts, what mount skills are, and more.
How to unlock your first mounts in Lost Ark?
Players can unlock their first mount relatively early in-game; however, they must follow the main story. This can be achieved by completing the prologue and a few main quests until they've reached their first major city.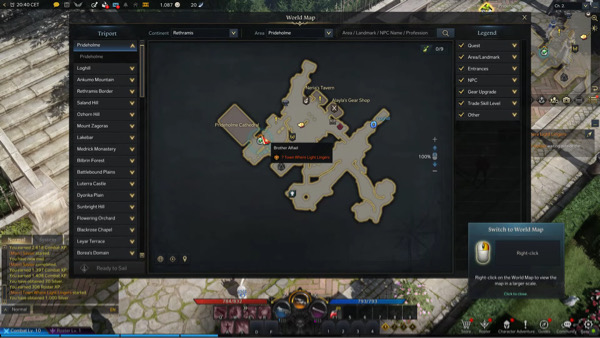 Once arriving in this city, players can accept the "Town Where Light Lingers" quest, which they'll need to complete. In the closing moments of the quest, they'll need to talk to Brother Alfael, who will provide players with the choice between three mounts to choose from:
Dyorika Brown Horse
Loghill Black Horse
Yudia White Horse
After selecting which mount they wish to acquire, players will need to register the mount within the inventory. To register the mount, navigate to the inventory window, browse for the mount and then right-click on it. The mount should now be automatically available for use.
Players can unlock more mounts as they progress throughout Lost Ark by completing main and side quests. They can also be purchased through Steam or Amazon with real-world currency, like the Cerberus Mount.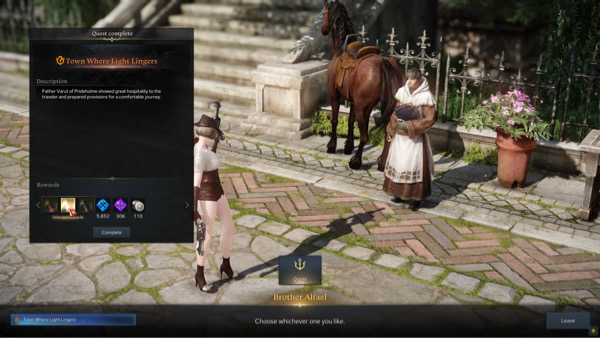 To acquire this mount, players can purchase the Platinum Founder's Pack via the in-game shop for $99,99. Alongside a host of cosmetic items and in-game currency, the Cerberus Mount will also be included to claim the mount in-game.
How to manage and ride mounts in Lost Ark?
As players progress throughout Lost Ark, they will acquire various mounts, each offering unique skills and functions and multiple sizes and colours. However, they can't be sold, exchanged, or destroyed in Lost Ark.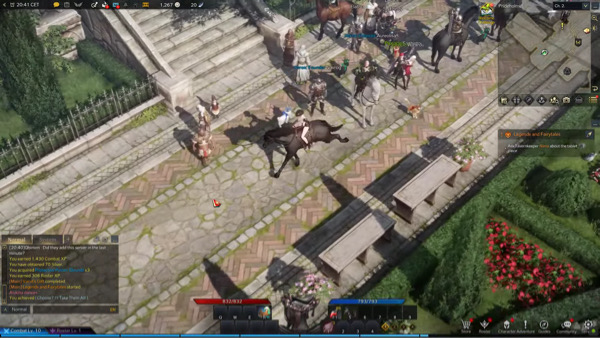 Once players have obtained the mount, it's permanently linked to their account, which they can access via the in-game inventory. All their in-game characters can use every mount acquired through activities or purchased.
Learning how to ride your mount is just as easy to do; however, players will need to add one to their collection. To do this, navigate to your inventory by pressing ALT + V, which will enable you to view all your mounts.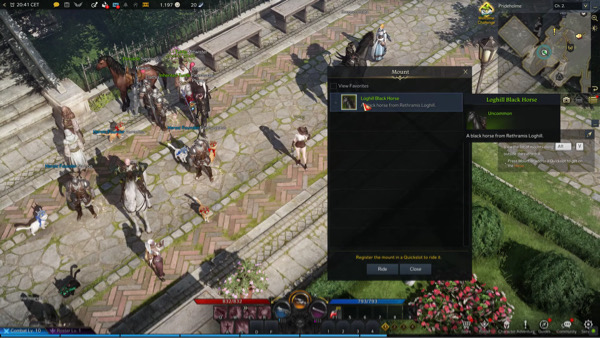 Players can choose their preferred mount within their inventory and right-click on it to select the mount they wish to ride. Another way is to scroll for the mount, drag it to your Quick Bar Menu and hit the assigned key to start riding.
What skills are available for mounts in Lost Ark?
Mounts can also benefit from using mount skills that are unique to them. These skills can range from speed, flying, running and summoning to amazing effects like releasing water, sunbathing, bubbles and talking.
Since most mounts would generally have a minimum of two mount skills based on rarity, in some cases, there are a few that have no mount skills. In addition, every mount skill has a cooldown period after triggering it before being used again.
That's the complete guide to unlocking mounts and how players can use them in Lost Ark.
If riding isn't your preferred mode of travelling, check out our robust sailing system guide if players wish to see Arkesia from the oceans instead.
We'd like to give a special thank you to WoW Quests on YouTube for demonstrating how to use mounts in Lost Ark.
Featured image courtesy of Smilegate & Amazon Games.