The Madden Championship Series has gathered a serious community as the past year showed to be an exhilarating format successfully showcasing the best players Madden has to offer.
Now we have the eight remaining players of the first event of the Ultimate Kickoff and they will fiercely battle their way to becoming the top dog and earning a not too shabby $40,000 USD as the champ.
As we witness those battles we will be able to earn some amazing prizes as we could exchange the Twitch Drop token to get one of the most explosive wide receivers for Madden 22 Ultimate Team.
Cheetah is the first themed reward of this year's Madden Championship Series
The first thing you have to do will be to make sure that your EA and Twitch accounts are linked which if you haven't we will tell you how:
Go to ea.com/twitchlinking and sign in or create an account.
Enter your security code and click "Log In"
Click the "Yes, link them" button to link your EA and Twitch accounts.
Check your Connections in your Twitch Settings. You should see Electronic Arts listed under Other Connections.
Once that's done you will do the fun part which is to enjoy later today the Ultimate Kickoff playoffs that should start around midnight BST.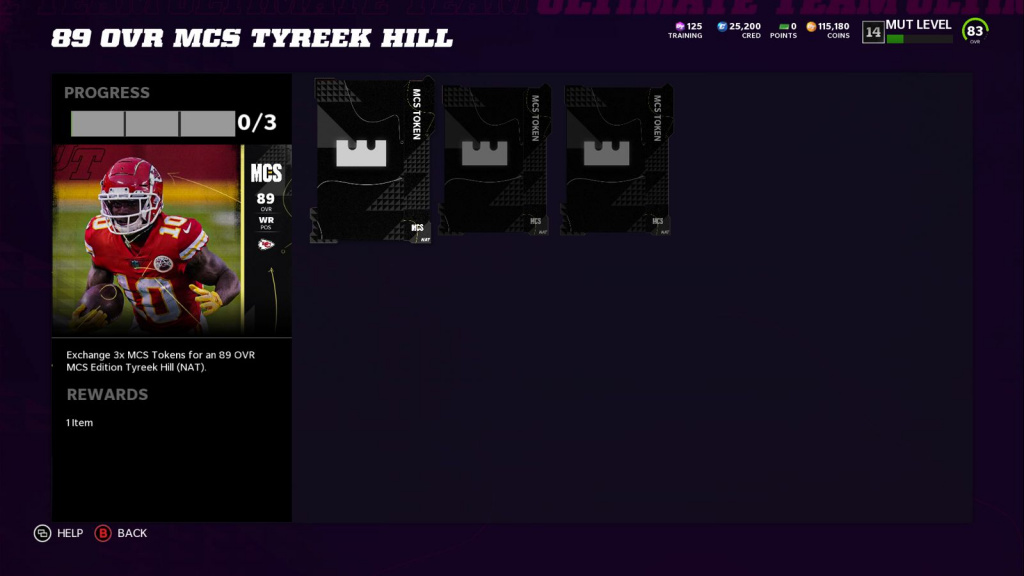 After each hour you watch the event you will receive one MCS token (max. 2 per day) which mean that after watching the whole event you will end up with four tokens.
Once you have that you can head back to your PC or console, start up your Madden 22 copy and gather your earnings to head over to the Madden Ultimate Team game mode.
Within you will head over to the My Team tab, click on Sets and open the Madden Championship Series program and exchange three MCS tokens for an 89 OVR NAT Tyreek Hill to add to your team.
You could save the extra one or maybe get other of the rewards you will find there, the decision is up to you.
Make sure to give a look at our dedicated section as we will bring you everything you need to know about every Madden release, news, MUT tips and more.